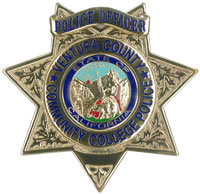 The Ventura County Community College District Police Department employs sworn police officers who are vested with full arrest authority in the state of California pursuant to California Penal Code 830.32 and California Education Code 72330. The Police Department is recognized by, and adheres strictly to, the State of California Police Officer Standards and Training (POST) guidelines. The department has been charged with providing law enforcement, security, investigations, and parking/traffic control for students, faculty, staff and visitors on all properties owned and operated by the Ventura County Community College District.
Officers' primary jurisdiction includes all properties owned and operated by the VCCCD, including adjacent public streets. However, their authority may extend to any place in the State of California.
Officers patrol all VCCCD campuses by vehicle, foot, and bicycle; and are trained to respond to all calls, including active shooter incidents.
The VCCCD Police Department currently contracts with the CSUCI Police Department dispatch services for each of our campuses. These services are available 24 hours per day, 7 days per week, 365 days per year. These are trained, professional dispatchers that answer calls from each of the campuses' direct phone lines, as well as 9-1-1 and all emergency blue phones.
The VCCCD Police Department cooperates fully with local, state and federal laws. The Department identifies all crimes in categories of Part I or Part II crimes. Part I crimes include crimes such as murder, rape, aggravated robbery, etc. These crimes require that the VCCCD Police Department maintain a Memorandum of Understanding (MOU) with neighboring police agencies to provide resources to investigate such crimes. Part II crimes, such as assault, drug/alcohol violations, vandalism, disturbing the peace, hate crimes, etc., are handled by the VCCCD police.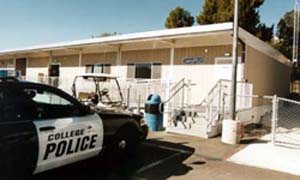 Moorpark College Police Office
7075 Campus Road
Moorpark, CA 93021
Located east of the main gymnasium near
Campus Rd. and the G parking lot.
Phone: (805) 378-1455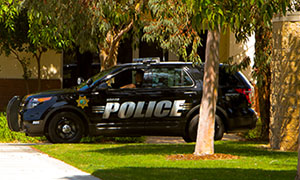 Oxnard College Police Office
4000 South Rose Avenue
Oxnard, CA 93033
Located in the CSSC
building by Parking Lot G.
Phone: (805) 986-5805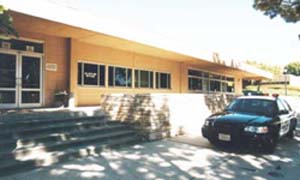 Ventura College Police Office
71 Day Road
Ventura, CA 93003
Located at 71 Day Road (above the Institute for Community & Professional Development [ICPD] building.)
Phone: (805) 289-6486
The Office of the Chief of Police is located at 71 Day Road,Ventura, CA 93003. The Chief may be reached by phone at (805) 652-7751.