We work together in service to students. As employees, we share daily work triumphs and trials, family stories, jokes, life lessons, dreams, plans, and memories. To each other, we are family away from home. We are heartbroken when we lose one of our colleagues.
As community members, we interact through family, events, and work, They have made a difference in our lives and are missed for their contributions, leadership, and friendship.  
This page is dedicated to our friends, our work family, and members of our community who are no longer with us.
They will always hold a special place in our hearts.
Never Forgotten - With Deepest Regard and Sympathy
The Board of Trustees Acknowledge and Remember with Appreciation and Thanks.
The September 8, 2020 meeting is adjourned in memory of the following VCCCD employees and retirees:
Tom Kimberling, former Business Instructor and Vice President of Business Services at Ventura College.
The August 11, 2020 Board of Trustees meeting is adjourned in memory of the following VCCCD employees and retirees:
Gerd Koch, former Art Instructor at Ventura College.
Nick Zingo, Criminal Justice Instructor at Moorpark College.
Martin (Marty) Bates -Served as an elected official on the Ventura County Board of Education as president and board member for 24 years.
The June 16, 2020 Board of Trustees meeting was adjourned in memory of the following VCCCD employees and retirees:
Laurence "Larry" Baratte, former  Ventura College kinesiology instruction and swimming coach, whose teams won numerous local and state championships.
Yvonne Gallegos Bodle Mason, former Ventura College business and accounting instructor who was also active statewide as an appointed member of the California Community Colleges Board of Governors, the State Teachers Retirement System Board of Administration, and the Ventura County Board of Education.
Karen Van Cleave, former District financial aid supervisor, responsible for the accounting and fiscal reporting of the college's federal financial aid programs.
The May 12, 2020 Board of Trustees Meeting was adjourned in memory of the following VCCCD employees and retirees:
Reynaldo "Rey" Reyes, brother to Maria Reyes Sanchez, Oxnard resident, coach, and leader to many in the sport of Volleyball. 
Evis Barnett, former District Office Accounts Payable Assistant.
Frank Bianchino, former Moorpark College Counselor and Psychology Instructor.
Richard Black, former Moorpark College English Instructor.
Lois Denardo, former Oxnard College Financial Aid Officer.
Patricia Dozen, former Instrutor of English and English as a Second Language at both Moorpark and Oxnard College.
Dorothy Mills, former Payroll Technician at both Moorpark and Ventura College.
Hitoshi Harry Kajihara, former Mathematics Instructor at Ventura College.
The April 14, 2020 Board of Trustees Meeting was adjourned in memory of the following VCCCD employee:
Susan Johnson, former Vice Chancellor of Business Services at the Ventura County Community College District.
The March 10, 2020 Board of Trustees Meeting was adjourned in memory of the following VCCCD employees:
Ray DiGuilio, former faculty member, coach and administrator for the Ventura County Community College District, and former City Council member and Mayor for the City of Ventura.
Diego Pongo, Marine Gunnery Sgt., former Moorpark College student who passed away overseas while serving our country.
The February 18, 2020 Board of Trustees Meeting was adjourned in memory of the following VCCCD employees:
Stan Weisel, Ventura College Foundation donor of $300,000 to establish The Stan Weisel Endowed Scholarship Fund to be awarded in perpetuity to students who have overcome hardships to pursue their education.
Kate Dickson-Lew, former English professor at Ventura College.
The January 21, 2020 Board of Trustees Meeting was adjourned in memory of the following VCCCD employees:
Evis Barnett, former District Office Accounts Payable Assistant.
Frank Bianchino, former Moorpark College Counselor and Psychology Instructor.
Richard Black, former Moorpark College English Instructor.
Lois Denardo, former Oxnard College Financial Aid Officer.
Patricia Dozen, former Instrutor of English and English as a Second Language at both Moorpark and Oxnard College.
Dorothy Mills, former Payroll Technician at both Moorpark and Ventura College.
Hitoshi Harry Kajihara, former Mathematics Instructor at Ventura College.
The December 17, 2019 Board of Trustees Meeting was adjourned in memory of the following VCCCD employees:
Clint Ragan, retired College Fiscal Analyst at Moorpark College.
Connie Baker, retired Technical Data Specialist at Ventura College.
Roger Lazar, Conejo Valley resident, whose many contributions to the the Conejo Valley YMCA and Little League supported children in the Conejo Valley for many years.
The November 12, 2019 Board of Trustees Meeting was adjourned in memory of the following VCCCD employees:
Francis "Frank" Bianchino, counselor for 34 years at Moorpark College and part-time Psychology instructor.
Stephen J. Rubenstein, former Conejo Valley Chamber of Commerce President, Rotary Club Member, Community Leader, and Business Advocate.
The October 8, 2019  Board of Trustees Meeting was adjourned in memory of the following:
Kai Bishop, Moorpark College Student
Officer James Doyle, On-Duty, In Service to Ventura College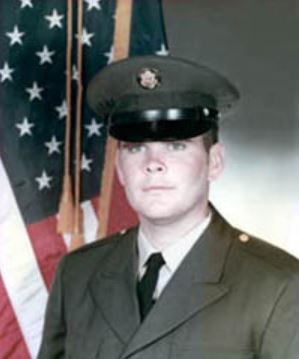 Ventura College Police Officer James J. Doyle, 24, was shot and killed while on patrol on the campus on Sunday, March 23, 1975. Officer Doyle was checking campus buildings in the wake of a rash of break-ins and burglaries. Officer Doyle was a full-time student in the Administration of Justice Department at the college, in addition to working as a police officer. He was the youngest and the most recently hired member of the department, after previously serving as a military police sergeant in the U.S. Army. A fellow Ventura College student was arrested three days after the shooting in Twin Falls, Idaho, driving a stolen truck and in possession of Officer Doyle's service revolver. He was subsequently convicted of the murder of Officer Doyle.
Former Oxnard College Volleyball Coach Rey Reyes Leaves a Lasting Legacy
When Reynaldo "Rey" Reyes passed away from complications from cancer on April 20, 2020, he left behind his wife in Colorado and the countless lives he touched in Oxnard, and beyond, as a devoted and loving husband, beloved volleyball coach, brother, son, mentor, confidant and lifelong friend.  
Rey was the head coach for Oxnard College's Women's Volleyball team from 2000 to 2006, where he earned the Coach of the Year in the WSC North Division. His reputation for developing players with finesse caught the eye of the Olympic Volleyball team in Colorado, where he was recruited to coach in 2006 as the USA Team prepared for the Beijing 2008 Olympics.  
Rey made Denver his home, coached highly competitive clubs, world class athletes, and elite and professional indoor and beach volleyball players. Whether Rey trained you or your paths crossed briefly, he left a lasting impression, said his sister Maria Reyes-Sanchez, who's a member of Ventura College's EAC Counseling team.  
He was patient, and he cared deeply. He would push you through your discomfort and had you redefine your limits. He taught mental toughness and helped find purpose, she said. An accomplished athlete and nationally sought-out trainer, Rey led volleyball clinics in Wisconsin, Washington, Minnesota, and throughout California. He held "office hours" at every major beach with a court from Santa Barbara to Hermosa Beach.  
Rey grew up in Oxnard, after his family emigrated there from Mexico. The Reyes children were raised in a close-knit traditional home and if the children were not participating together, they weren't doing it at all. His athleticism became clear early on as he flourished in sports like track, volleyball, baseball and football.  
Sports not only provided the means to nurture his sisters and propel him academically and professionally, they guided him to his life's calling. While balancing his academics at Santa Barbara City College, training in sports, and holding a job, Rey would make the 45-minute drive to Oxnard to help his younger twin sisters train for volleyball at Port Hueneme High School. (They became State Champions.)  
He also provided a level of support most only expect from a parent, said Maria, who added that he helped his siblings conquer life's milestones their sheltered upbringing left them unequipped to handle.  
"He saw sports as a vehicle for us to get out of the house and spread our wings," said Maria. "He recognized that volleyball provided an environment for young ladies to develop leadership skills and could open doors of opportunity. He was the one to sit down with our parents and advocate on our behalf.  
My sister and I, along with many other athletes he trained, went on to play on the Division 1 collegiate level with scholarships, went pro, and became coaches and instructors too, she said. Many of the players he coached represented the United States and many also played all over the world, in countries like Brazil, France and Italy.  
After graduating from Santa Barbara City College, then transferring to Cal State Sacramento to play football, he completed his education at Cal State Los Angeles. He also coached at SBCC and Cal State LA. Local high schools where he was head coach include Hueneme, Westlake and Carpinteria.  
"My brother could see it in an athlete's eye when they were hungry to grow. That is what motivated him to drive all those miles, beach to beach," Maria said. "He knew when you had more to give."  
Their mother had emphasized the importance of giving back to their community and Rey honored that by volunteering at Parkview Elementary School in Oxnard with at-risk youth. 
"These were kids that didn't have someone to show them their options and were going down the wrong path. He would always say that he just 'had to catch them' before it was too late," Maria said, adding that he also volunteered as an instructor at the Wounded Warrior Project.  
Just months before his passing at age 54, Rey was doing what he loved, training in the sand, and spending time in his newest "office," the golf course.  
"The impact he made is immeasurable," said Maria. "And the difference he made is unforgettable." 
In short, what made Rey different? He cared. It is that simple and that profound. 
Written by Michelle De Leon, a member of the marketing and communications team at the District Office. She is a Moorpark College alum and student at CSUN. 
Nick Zingo, Moorpark College Criminal Justice Professor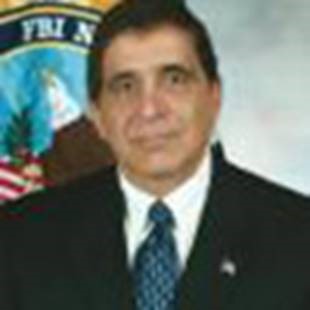 It is with profound sadness that we announce the recent passing of Moorpark College Criminal Justice Professor, Nick Zingo. Professor Zingo joined the Criminal Justice Program at Moorpark College in the Fall 2011 Semester.  He was a popular instructor and dedicated to his "Active Teaching Style". He created an interdisciplinary educational experience for Moorpark Criminal Justice, Journalism and Theater Arts students. He was also an instructor at Palomar Community College and a valued member of the Criminal Justice Program at California State University at Northridge. 
Professor Zingo's career in law enforcement spanned more than forty-years. First, with the Detroit Police Department, and then with the Los Angeles Police Department, where he retired as a police Captain. Immediately following his retirement, Nick transitioned to reserve police officer status with the LAPD, where he was assigned to the Training Division as a Firearms and Tactics instructor.  He was also certified as a California Peace Officer & Standards Master Instructor.  He taught law enforcement executive courses for over thirty-years, including the West Point Leadership Program (now the LAPD Leadership Program) where he taught command staff officers from the LAPD, and other California police agencies.  As a result of his involvement in the infamous North Hollywood Bank of America bank shootout, Professor Zingo traveled throughout the United States giving presentations to local, state and federal law enforcement officers. 
Professor Zingo's love of teaching was infectious, and he was always eager to help  students and fellow faculty members.  He was a student of education and a self-taught distance learning expert. 
Professor Zingo is survived by his wife, Chris, and his beloved dogs that he walked each day.  Nick will be missed by all he touched during his lifetime, including his students and fellow facility members at Moorpark College and California State University Northridge.
Sue Johnson, former Vice Chancellor, Business Services, Steadfast Leader, Always Proud of her New Hampshire Roots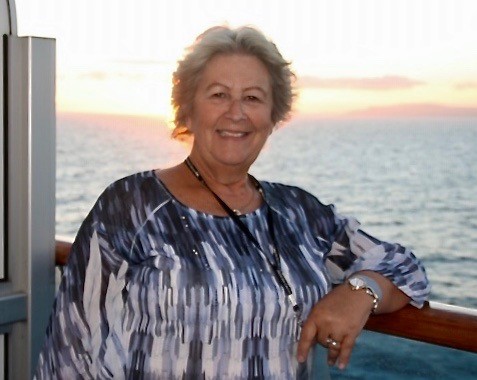 Sue Filion Johnson
April 29, 1950- April 1, 2020
Susan Filion Johnson passed away on April 1, 2020, after a yearlong battle with an aggressive cancer. She was born in Rochester N.H. on April 29, 1950 to Marlene and Gerard Filion, and was the eldest sibling to her brothers, Glen and Kevin. Sue grew up in Newmarket but spent her last two years of high school on Guam, where her father had accepted a civil service job. Upon returning to Newmarket, she attended McIntosh Business College, where she obtained her associate degree in business and met Clyde Johnson, who became her husband of 50 years. Upon graduating, she worked at the University of New Hampshire while Clyde finished his degree, and they had their daughter, Andrea. A job opportunity brought them to California, where she would spend the remainder of her life. She built an impressive career, working in accounting at Cal State Northridge, as controller for Volunteers of America, and in the business offices of Cal State LA and the city of Thousand Oaks. While working full-time, she managed to finish both her bachelor's and master's degrees, while also teaching part-time at the community college level. She worked for 20 years for the Ventura County Community College District, retiring in 2013 as the Vice Chancellor of Business and Administrative Services. Sue's fiscal expertise, work ethic, and commitment to the educational community earned her the respect of professional colleagues at both the state and local levels, and she developed meaningful friendships that reached far beyond work. Sue loved to travel and made many trips around the country and overseas. She loved the beauty of America's National Parks, especially Yosemite, where she and Clyde purchased a vacation home a few years ago. Sue is survived by her loving husband Clyde Johnson, treasured daughter Andrea Cervantes and son-in-law Luis Cervantes, and six grandchildren whom she adored: Jeremy, Jacob, Joshua, Julia, Jonah and Jocelyn.  She is also survived by her brothers Glen and Kevin Filion and their families. 
Ray DiGuilio, Community and District Leader, Friend to Many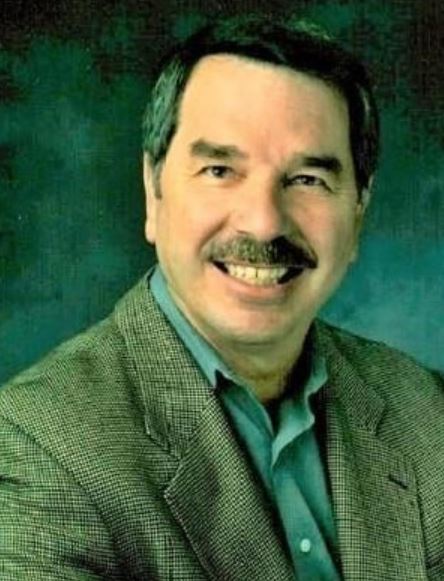 On Jan 29, 2020, Ray DiGuilio, loving husband, father of 3, grandfather of 8 and friend to many passed away from cancer at the age of 76. Ray was born and raised in Pleasanton California to Roland and Dina DiGuilio. He received degrees from UC Davis and Cal Berkley. He spent his adult life in service to others with a career as a teacher, coach and administrator for the Ventura Community College District and American River College as well as a City Council member and Mayor for the City of Ventura. He was married to the love of his life, Jean Krohn for 55 years and raised three children, Michelle (Lou), Kathy (Scott), and Ryan (Laila). 
Remembering Connie Baker, Ventura College Colleague and Friend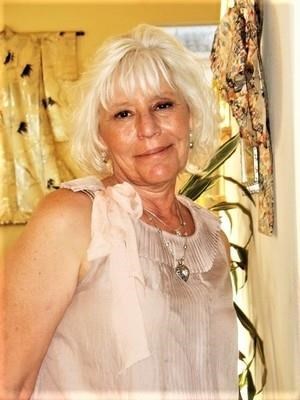 Connie Baker was born March 3, 1955, in Topeka, Kansas. She married Ed Baker in 1976. After his passing in 1980 Connie raised their daughter, Beth Eubanks. Connie worked for Ventura College as a data specialist for more than 30 years. She retired in 2017. Connie had an uncanny ability to find that perfect gift for people. In her retirement, Connie discovered quirky Korean dramas and indulged in her love of all kinds of crafts. Connie loved shopping and finding an amazing deal, but most of all, she loved spending time with her two grandsons. Connie was a devoted grandmother, sewing Halloween costumes and creating magical birthday cakes that were works of art. Connie passed away suddenly on December 2, 2019 and is survived by her daughter Beth Eubanks, son in law Jewels Eubanks, grandchildren Jackson and Bowie, siblings Steve Root, Terry Root, Pat Root, Christine Root, Jay Root, Craig Root, Cathy Twogood, and Damian Root.
Kai Bishop, Moorpark College Student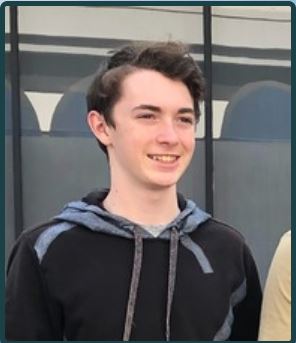 Kai Robert Bishop passed away suddenly on Thursday September 19, 2019. He was only 16 ½ years old and for one so young, he was a remarkable, intelligent, compassionate and accomplished young man. Right from the start, with his incredible smile and happy go lucky personality, we were blessed to raise this amazing son. He had a certain way about him, making those around him feel welcomed. 
Kai was close to his older brother Finn, they had a bond that only brothers can share. They enjoyed their time together on family vacations, playing Stellaris and telling inside jokes their parents would never understand. Kai was known as a loving, compassionate and supportive friend, always ready and wanting to help make their lives better. He loved hanging out with his friends, playing VR, Minecraft, Dungeons and Dragons, and making others laugh with his quick wit, one liners and sharing his latest meme. 
"Kai and his smile will forever be imprinted on our hearts. His silly jokes and discussions about astrophysics in the back of my car will be remembered always." - Family friend

"Kai was such a great friend to all of us. We all changed for the better around Kai. We slept over together, hung out together, and had class together. He won't be forgotten, and we all loved him."   - Close Friend

Kai was always an inquisitive child and channeled that curiosity into many of the favorite things he grew to love. He was a Lego and Star Wars aficionado, or as Finn would say a "Lego hoarder" for he had 1000's of pieces. Building with Lego's led to many other creative outlets for Kai. He enjoyed drawing, learning to create video games and developing his 3D modeling knowledge. Kai's self discipline and determination to work hard in school was met with consistent A's. Understanding math and science came easily for him. He loved his Robotics classes. He was always grateful when his older brother could help him in English. Towards the end of 10th grade he passed the CHSPE and looked forward to attending Moorpark Community College in Fall 2019. He enjoyed the challenges with his classes, interacting with his professors and older students, but college life was a difficult transition for Kai. He missed his friends from high school and hockey. At one point he considered returning to Agoura High, but he decided to move forward with college. Kai was focused on his life's goal, a career in science that would take him to NASA and hope some day to travel to the International Space Station where he could conduct experiments in 3D modeling.

"I remember that Kai would tell me goofy science jokes and make origami figures, so tiny almost microscopic. He did not like doing HW but would ace every test."  - Mrs. G, Science Teacher
"Kai was a perfect gentleman who made an effort to get to know me early in the semester. He said hat he'd never taken a English class that included science, and I took it as wonderful compliment. We also shared an interest in engineering, and talked about NASA'S Space Shuttle Program, and rocket engine design in general. I knew this was no ordinary young man" - Moorpark College Instructor
Kai learned to ski, snow board, rock climb and was working on getting his pilot's license. However, hockey by far was a consistent activity in his life. Chris taught him to ice skate when he was around 3. He played roller hockey for some time until transitioning permanently to ice in elementary school. He spent many hours at the Iceoplex, doing stick time with Chris practicing his skills and playing in house hockey for the Titans as a goalie. Kai also studied and achieved his hockey referee certificate. He participated in the Kings High School Hockey program playing JV level for the Outlaws in 9th grade and the Panthers in 10th grade. One of Kai's favorite hockey experiences was skating with his Panther's teammates at Staples Center March 2019 to win the Derek Armstrong Cup.

"One of the best teammates and friend a person could have. Kai I'll never forget you!" - Panther Teammate
We are thankful to our immediate family, countless friends, the hockey and school communities for all their love and support towards our family during this heart breaking time. We are grateful to all the kind words spoken about Kai and have shared just a few of other's comments here but we welcome ALL of your stories about Kai. They mean so much to us. 
Kai will also be missed by his grandparents, Gene and Freddie Amato, Dianne Bishop, Michael and Chris Bishop, his aunts and uncles, Angel and Les Raos and Liz and Bruce Tritch and his cousins Allison De Vries and Jamyson Tritch.
Priscilla Partridge de Garcia, founder of the Ventura County Leadership Academy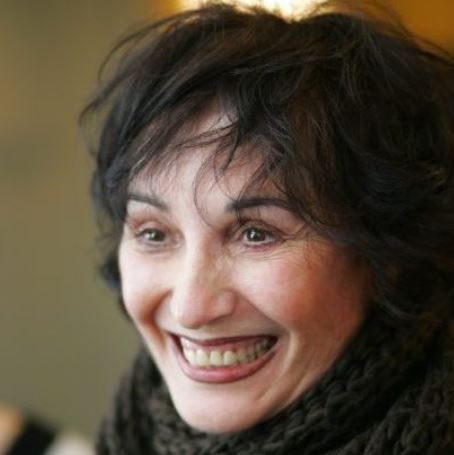 March 11, 1942 - January 15, 2019
Founder/director – VCLA Board of Directors
Olympic Torch Bearer for Ventura County, 1996
University of Southern California, Helen of Troy
President – AIM: Partridge Garcia Group, Inc.
Clinical psychologist, author, international speaker & workshop leader, educator, previous TV & radio host
Woman of the Year for both Conejo & Camarillo Chambers of Commerce
From the Camarillo Acorn.
When Priscilla Partridge de Garcia passed away at her home in Clarinda, Iowa, the loss was felt 1,600 miles away in Ventura County. Partridge de Garcia, 75, was a Gardena native, but she moved to Thousand Oaks in the late 1960s and Camarillo about 10 years later. With the exception of a handful of years spent in Nashville for her husband Pedro Garcia Jr.'s work, Partridge de Garcia called Ventura County home for much of her life, said Heidi Holbert Johnsen, Partridge de Garcia's daughter. Even after she and her husband moved to Iowa in late 2017, Partridge de Garcia would come back to Southern California to see her friends, many of whom she'd known for decades, said Kay Runnion, a friend of Partridge de Garcia. "It was one of those friendships you read about where you don't need to see each other all the time, but when you do, it's like no time has passed at all," she said. Partridge de Garcia put her friendly personality to use helping as many people as she could, friends say. She started her professional life as a teacher but later became a counselor and then a clinical psychologist, in which capacity she was affectionately called Dr. Priscilla. Outside of her day job, she painted, wrote books and focused on community involvement, especially efforts that would help women in the county. Friends said Partridge de Garcia's groups and organizations were too many to list; she was a longtime supporter of the Casa Pacifica Centers for Children and Families, served on the board of directors of the United Way of Ventura County and helped found the Ventura County Leadership Academy, said Pattie Braga, a friend who considered Partridge de Garcia a mentor. Patty Brown, who worked with Partridge de Garcia on the leadership academy, said her friend was a "great connector." "If someone from Port Hueneme came to her with a problem she knew someone in Ojai could help them fix, she'd connect the two and (put) institutional knowledge (to work)," Brown said. Partridge de Garcia was the namesake for the Priscilla Partridge de Garcia Re-Entry Scholarship at Oxnard College for her work helping women who wanted to earn a college degree after dropping out, Johnsen said. She was also named a doña by the Pleasant Valley Historical Society, Braga said. "Dr. Priscilla was always supporting her city, Camarillo in particular, and empowered many women and many people," Braga said. Partridge de Garcia was an avid supporter of USC, her alma mater, and she carried the Olympic torch for the 1984 games in Los Angeles. Whether she was cheering on the Trojans or helping those in need, she kept a positive attitude and made an effort to put a smile on everyone's face, Johnsen said. For instance, in the week before she died, Partridge de Garcia dressed up as Mary Poppins to attend a club meeting. "You could not embarrass the woman," Johnsen said. "She loved to laugh and she loved to do outrageously funny things. . . . That was my mom." Partridge de Garcia leaves behind five children and her husband, as well as countless friends who will miss having her shoulder to lean on. "(She) was somebody I could talk to and trust about anything. Nothing shocked her. That'll be very hard to not have that person to reach out to," Runnion said.
Victims of the Borderline Shooting - Never Forgotten
On the night of November 7, 2018, we lost loved and remembered community members who leave a void in our lives. 
Telemachus Orfanos, 27, served two and a half years in the Navy, had survived the mass shooting at the Route 91 Harvest festival.
Daniel Manrique, 33, was a Marine Corps veteran who returned from duty in Afghanistan in 2007. He was at Borderline in his professional capacity with an organization to help fellow vets with PTSD and other issues readjusting to civilian life, says friend Sara Bergeron. "The shooter killed someone who could have been his lifeline."
Ron Helus, 54, a sergeant and 29-year veteran of the Ventura County Sheriff's Department, Helus was one of the first two officers to arrive at the scene. He was set to retire  the following year.
Justin Meek, 23, was working there as a security guard Wednesday night. He died trying to save patrons.
Alaina Housley, 18, was a Pepperdine University student.
Cody Coffman, 22, was a Little League coach who was in the process of joining the Army.
Noel Sparks, 21, was a student at Moorpark College.
Kristina Morisette, 20, worked at the front desk at Borderline.
Sean Adler, 48, had recently opened a coffee roasting business and was working as a bouncer at Borderline on Wednesday night.
Mark Meza, 20, would have turned 21.
Blake Dingman, 21 and Jake Dunham, were friends and avid off-roaders who grew up in Newbury Park.
Benjamin Saiz, Ventura College Faculty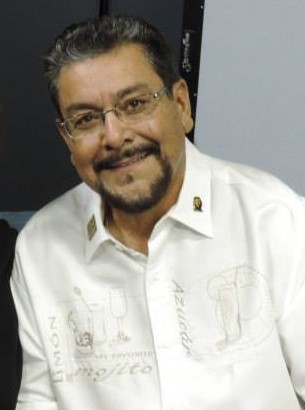 Beloved family man and professor Benjamin F. Saiz peacefully passed away surrounded by his family on Friday, November 21, 2014. Ben taught history and Chicano studies at Ventura College for over 30 years.
Born in East L.A., Ben attended Cal State University Northridge, where he served as MEChA and senior class president. He earned his master's degree at San Jose State University. Ben was a retired Youth Probation and Parole Officer.
He served in various political offices in Ventura County, including the Grand Jury and the Santa Paula Elementary School Board. One of his proudest accomplishments was serving as advisor and actor to the filming of "Stand and Deliver." He was an avid collector of Chicano art, which he showcased throughout the county.
Ben will be dearly missed by his family and the community. His contributions to society and his legacy as an instructor were honored through the Ben Saiz Memorial Scholarship awarded in 2015 in support of a History and Chicano Studies student of Ventura College.
Francis "Frank" Bianchino, Long-Time Moorpark College Counselor
We are grateful for Dr. Bianchino's service to Moorpark College, students, and our country. Semper Fi. 
Dr. Francis "Frank" Bianchino, was a counselor at Moorpark College for 34 years before he retired. In recent years, Frank continued to teach in psychology part-time which he had done for most of his MC career.
Each year the Academic Senate of Moorpark College recognizes one Distinguished Faculty Chair.  This Award is given to one of our faculty members who exemplifies excellence in education over a career of service to Moorpark College; it is the most prestigious award a faculty member can receive at our college.  The recipient is announced on Commencement Day at the start of the new academic year when he or she presents the Distinguished Faculty Chair Lecture to our assembled community; they close the year by participating in our Graduation ceremonies in May. Dr. Bianchino was a distinguished Psychology Faculty Chair from 2002-2003.
Dr, Bianchino was featured in a Los Angeles Times article about his story of returning to Vietnam Nam 24 years after he served there in the Marine Corp. Vietnam War Class Part Learning, Part Healing: Education: Moorpark college professors will explore history and impact of conflict, focusing at times on students' experiences.
Larry O. Miller, Former VCCCD Trustee and Faculty Member and Supporter of Foster Youth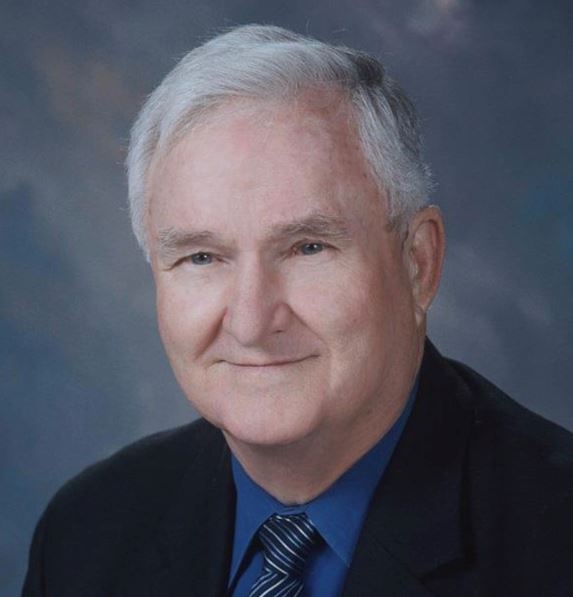 Larry Miller, 75, a longtime trustee for the community college district, biology professor, union leader and advocate for foster youth, passed away in September 2, 2014.
"He was a labor leader all those years, and he died a day after Labor Day," said Stephen Blum, who served with Miller on the Ventura County Community College District board. "He had one more Labor Day. He really was a champion of the working person. He really just cared about people in general." 
Miller served as a trustee from 2004-12. He brought to the board his experience as both an educator and labor leader, said Vice Chairwoman Dianne McKay.
"He really brought the reality of having been faculty for so long," McKay said. "He knew that side of it so well. And he had the labor perspective. And then he actually admitted all that he didn't know when he got on the board." 
Miller was a biology professor at Moorpark College for 38 years, starting in 1971. In 2000, he received the Distinguished Faculty Chair Award. In addition, he served as president of the faculty union, an association he was active in for more than 30 years. In all his work, he advocated for students, Blum said. 
"Even as union president and a board member, he always thought like a teacher," Blum said. "In everything he did, he was asking, ?What is this going to do for students?' ... He didn't just talk about what should be done. He did what should be done." Later in life, Miller became an advocate for foster youth, working with the California Youth Connection and becoming known as "Papa Larry."
Cristina Miranda used to go to Sacramento with him and other foster youth to talk with legislators. 
"He taught us to advocate for ourselves," Miranda said. "He would go up there with us, guide us through the process of speaking with elected officials, even how to dress, how to talk to people."
Miller also took Miranda under his wing when she became pregnant, going with her to doctor's appointments and walking around the mall with her when she was in early labor, Miranda said. "When I learned I was pregnant, I was kind of nervous," she said. "I knew I'd be a single parent. When I told him, he just said, okay, we'll figure it out.' "
Miller also learned sign language later in life. For several years, he used his new language to give graduation speeches at Moorpark, Oxnard and Ventura colleges. That was Miller's nature, McKay said. "He was a lifelong learner, but more than that, he was a lifelong server," she said. "He wanted to provide something to someone who had less."
Shelley Signor Never Stopped Smiling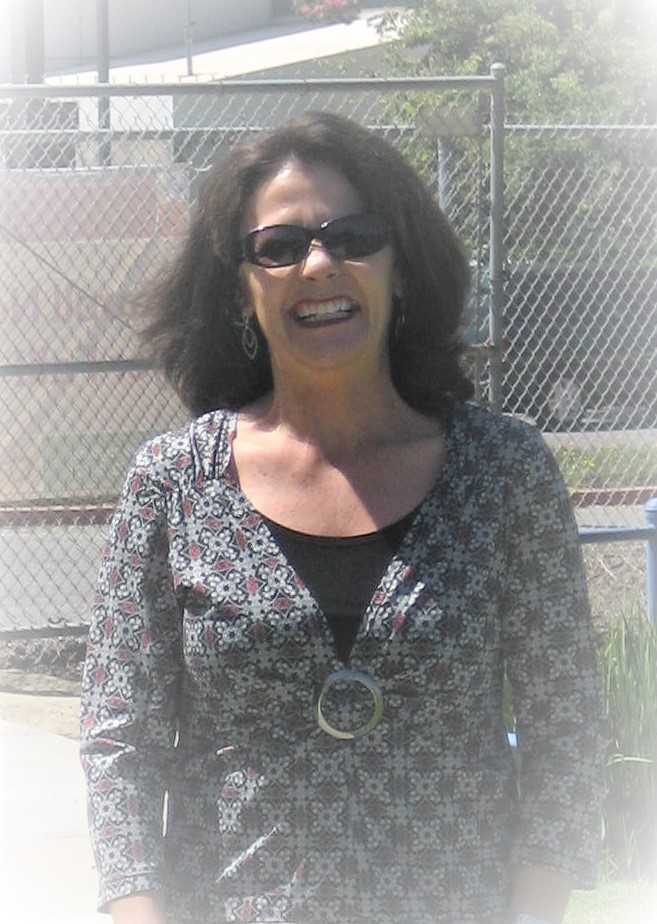 Shelley Signor, District Administrative Center Benefits Specialist,  is missed everyday by her family and friends.
Shelley left her home in Fillmore and went to be with Jesus on October 7, 2014, after battling cancer for almost two years. She was born in Santa Paula on August 1, 1955, to her parents, Clifford and Darlene Galbraith. She joined the family as the third child, following in the footsteps of her older brother (Dan) and sister (Stacey) with another brother (Steve) to arrive two years later. She continued to have close relationships with all of them throughout the years. She attended school in Santa Paula, graduating early from Santa Paula High School in 1973. She then married Walter Socia in February 1973 and moved to Germany where Walter had been stationed after joining the U.S. Army. While living in Germany, she and Walter had the opportunity to visit several European countries with her mother and stepfather, John (Bud) Gooding, all four of them traveling around in a Volkswagen Beetle. Returning to the United States, Walter and Shelley gave birth to their son, Justin, while residing in Santa Maria in October 1977. In April 1982 their daughter, Kaylen, was born in Ventura after they returned to live in Santa Paula. 
In December 1988 Shelley married Gene Signor and they lived in Santa Paula until they moved to Fillmore in May 1995. Gene had two children, Kerie and Kimberley, from his previous marriage and Shelley and Gene became stepparents, vowing to nurture and love each other's children as their own. Shelley worked as a waitress at several locations in Ventura County and took business classes through Ventura College, which helped her get jobs with the County of Ventura, where she worked for more than 5 years, and then moved to the Ventura County Community College District where she worked for more than 20 years, retiring in February 2011. She loved her job in Human Resources because she was able to meet prospective employees, assist current employees and retirees as well.
Shelley was born with a servant's heart and always put others first. She never sought the limelight but chose instead, in all areas of her life, to volunteer for those tasks that put her in the background. She loved to do anything that involved her family and/or friends, and usually she was the one who orchestrated the gatherings. She was very loyal and everyone knew that if they shared something with her in confidence it would never go anywhere else. She loved to serve at the churches she belonged to in Santa Paula and Fillmore. She particularly enjoyed being a "greeter" to welcome those who entered the church sanctuary for worship. Shelley loved music, especially Country music. Every morning she listened to KHAY while she got ready to greet the day. And when she did housework, she elevated the sound on the stereo to deafening levels. She loved the contemporary worship experience at church where she could stand and clap her hands in time to the music while singing praises to the Lord. She enjoyed sitting in the sunlight and swimming in her pool, especially with the grandchildren. She also enjoyed being invested in the lives of her immediate and extended family members.
When her stepfather passed away in January 2011, Shelley dedicated more of her time in honoring, caring for and spending time with her mother. Shelley was preceded in death by her paternal grandparents, Walter and Leola Galbraith; her maternal grandparents, William and Floy Morris; her father Clifford Galbraith, her stepfather John Gooding; her uncle Melvin Galbraith. She is survived by her husband Gene Signor, mother Darlene Gooding; brothers Dan Galbraith (his wife Brenda and his children Angela, Melanie and William) and Steve Galbraith; her sister Stacey Nasalroad (husband Brad and their children Shea and Garett); her son Justin Socia and daughter Kaylen Rodriguez (husband Bobby and their children Haku and Bella); stepdaughters Kerie Naugle (husband Greg and their children Aaron and Rachel) and Kimberley Signor and her aunt Dorothy Stringer (husband Lloyd).