Previous Headlines
February 2022
Empowering the Latinx Community with a Commitment to DEI (Hispanic Outlook Magazine, February 2022)
VCCCD Colleges Host Cash 4 College Workshops (Citizens Journal, 2/2/2022)
Calendar: Ira the Lion's Birthday (The Acorn, 2/3/2022)
VCCCD Colleges Host Cash 4 College Workshops (PDF, The Fillmore Gazette, 2/3/2022)
Calendar: Ira the Lion's Birthday (Thousand Oaks Acorn, 2/3/2022)
Online or In-Person, Nursing Students Persevere through Pandemic (Camarillo Acorn, 2/4/2022)
Nursing Program Adapts to COVID-19 (Moorpark Acorn, 2/4/2022)
Calendar: Ira the Lion's Birthday (Moorpark Acorn 2/4/2022)
Students Can Zoom in to Get Cash for College (Simi Valley Acorn, 2/4/2022)
Letters to the Editor: Faculty Should be Acknowledged (Ventura County Star, 2/7/2022)
Local Community Colleges to Host Financial Aid Workshops Feb. 12 and 26 (PDF, Santa Paula Times, 2/9/2022)
Las Universidades de VCCCD Organizan Talleres Universitarios de Cash 4 (PDF, Santa Paula Times, 2/9/2022)
Wildworks,the New Kids in Town (Sierra News Online, 2/9/2022)
VCCCD Colleges Host Cash 4 College Workshops (PDF, The Fillmore Gazette, 2/10/2022)
Nursing Program Adapts to COVID-19 (The Acorn 2/10/2022)
Roaring in a New Year (Moorpark Acorn, 2/11/2022)
Students to Return In-Person for Ventura County Community Colleges (Ventura County Star, 2/12/2022)
State-of-the-Art Biotech Lab on Display at Open House (U Cast News, 2/15/2022)
State-of-the-Art Biotech Lab on Display at Open House (Moorpark Patch, 2/16/2022)
State-of-the-Art Biotech Lab on Display at Open House (El Latino, 2/16/2022)
Laboratorio de biotecnología de última generación en exhibición en jornada de puertas abiertas (El Latino, 2/16/2022)
March 9 — State-of-the-Art Biotech Lab on Display at Moorpark College's Open House (Amigos 805, 2/16/2022)
State-of-the-Art Biotech Lab on Display at Open House (PR Log, 2/16/2022)
VCCCD Colleges Host Cash 4 College Workshops (PDF, The Fillmore Gazette, 2/17/2022)
Boots Fit for a Queen (Moorpark Acorn, 2/18/2022)
Musical Takes Steps Toward Empathy (Camarillo Acorn, 2/18/2022)
Guest Column: You're Never too old to Pursue a College Degree (Ventura County Star, 2/19/2022)
Disputes Over Ongoing Mask Mandates Highlight Disharmony Amongst VCCCD Leadership (Moorpark College Reporter, 2/22/2022)
Boots Fit for a Queen (Thousand Oaks Acorn, 2/24/2022)
Exploring Careers in Biotech (Moorpark Acorn, 2/25/2022)
Tony Award-Winning Musical "Kinky Boots" Opens at Moorpark College (PR Log, 2/25/2022)
"Kinky Boots" Opens at Moorpark College (Moorpark Patch, 2/25/2022)
Musical Takes Steps Toward Empathy (Simi Valley Acorn, 2/25/2022)
VCCCD Colleges Named Among Top 100 Colleges for Hispanics (Moorpark Patch, 2/25/2022)
2022 VCCCD Special Board Meeting (Citizens Journal, 2/25/2022)
Ventura County's Community Colleges Named Among Top 100 Colleges and Universities for Hispanics (PR Log, 2/25/2022)
Tony Award-Winning Musical "Kinky Boots" Opens at Moorpark College (Citizens Journal, 2/26/2022)
Ventura County's Community Colleges Named Among Top 100 Colleges and Universities for Hispanics (Amigos 805, 2/28/2022)
January 2022
Breaking Ground at America's Teaching Zoo at Moorpark College (Conejo Valley Lifestyle magazine, January 2022)
New Leaders in Higher Ed. 01-22 (Dr. Herrera and Dr. Vega) (Hispanic Outlook on Education Magazine, January 2022)
The List: Colleges & Universities (PDF, Pacific Coast Business Times 2022 Book of Lists)
VCCCD Elects New Board Officers (Moorpark Patch, 1/3/2022)
Oxnard College Named 2021 Equity Champion of Higher Education (Moorpark Patch, 1/3/2022)
Ventura County Community College District Elects New Board Officers (PR Log, 1/3/2022)
Oxnard College Named 2021 Equity Champion of Higher Education (PR Log, 1/3/2022)
As Omicron Peaks, CSUCI and Ventura County Community Colleges to Begin New Semester Online (Ventura County Star, 1/5/2022)
Ventura County's Community Colleges Respond to COVID-19 Surge (Amigos 805, 1/5/2022)
College District Trustee Frustrated She Was Passed Over for Board Chair (Thousand Oaks Acorn, 1/6/2022)
Ventura County's Community Colleges Respond to COVID-19 Surge (PR Log, 1/6/2022)
Ventura County's Community Colleges Respond to COVID-19 Surge (Moorpark Patch, 1/6/2022)
South Coast Community College District Starting New Semester Mostly Online (KCLU, 1/6/2022)
Program Mapper Steers Community College Students to Careers (PDF, Santa Paula Times, 1/7/2022)
January 8, 2022 VCCCD Special Board Meeting (Citizens Journal, 1/7/2022)
Trustee Questions Inclusivity of Community College Board (Simi Valley Acorn, 1/7/2022)
College honored for excellence in helping Latino students transfer to four-year institutions (El Latino, 1/9/2022)
VC Community College Campuses Start Spring Semester Primarily Online (PDF, Santa Paula Times, 1/12/2022)
Colleges Go Online to Avoid COVID-19 | Spring Semester Gets Virtual Start (VC Reporter, 1/12/2022)
Calendar: Martin Luther King, Jr. Day (The Acorn, 1/13/2022)
Local Martin Luther King Jr. Observance to Inspire in Virtual Event (Ventura County Star, 1/14/2022)
Calendar: Martin Luther King, Jr. Day (Moorpark Acorn, 1/14/2022)
Calendar: Martin Luther King, Jr. Day (Simi Valley Acorn, 1/14/22)
Calendar: Martin Luther King, Jr. Day (Camarillo Acorn, 1/14/2022)
Guest Column: Advancing Democracy on Our College Campuses (1/15/2022)
MLK Jr. Day Virtual Events Put Focus on Voting Rights (KEYT, 1/17/2022)
Hundreds Fete King's Message to Fight for Justice, Right to Vote (Ventura County Star, 1/17/2022)
VCCCD Board of Trustees Selects Executive Management Firm for New Chancellor Search (Amigos 805, 1/17/2022)
January 18, 2022 VCCCD Regular Board Meeting (Citizens Journal, 1/17/2022)
VCCCD Board of Trustees Selects Executive Management Firm for New Chancellor Search (PR Log, 1/18/2022)
VCCCD Sections Chancellor Search Firm (KCLU, 1/18/2022)
VCCCD Board of Trustees Selects Executive Management Firm (Moorpark Patch, 1/18/2022)
Ventura County Celebrates Martin Luther King, Jr. Day (VC Reporter, 1/19.2022)
Cheeky Birdy Steals a Kiss (Moorpark Acorn, 1/21/2022)
Advancing Democracy on Our College Campuses (PDF, Santa Paula Times, 1/21/22)
Colleges Return to Remote Learning (Moorpark Acorn, 1/21/22)
Amid COVID Surge, Remote Learning Extended Indefinitely at Colleges (Simi Valley Acorn, 1/21/22)
Calendar: Ira the Lion's Birthday (The Acorn, 1/27/2022)
Calendar: Ira the Lion's Birthday (Moorpark Acorn, 1/28/2022)
Ira's 8th Birthday-February-Ventura County Events (Ventura County Mom Collective, 1/30/2022)
VCCCD Colleges Host Cash 4 College Workshops (Moorpark Patch, 1/31/2022)
December 2021
Creatures as Teachers: America's Teaching Zoo at Moorpark College Prepares Students for Careers in Exotic Animal Care (Ventana Monthly, December 2021)
Breaking Ground for Bengal Tigers at America's Teaching Zoo at Moorpark College (Conejo Valley Lifestyle magazine, December 2021) 
Latinos In Higher Education December 2021 (Hispanic Outlook on Education Magazine, December 2021)
Zoo Goes Wild on Disco Nights (The Acorn, 12/2/2021)
Calendar: Wild Lights – Disco Nights (The Acorn, 12/2/2021)
Room to Roam Thanks to New Tiger Exhibit (The Acorn, 12/2/2021)
Calendar: Wild Lights and Disco Nights (Thousand Oaks Acorn, 12/2/2021)
College Zoo Expands Big Cats' Enclosure (Thousand Oaks Acorn, 12/2/2021)
Bengal Tigers at California Teaching Zoo Will Soon Prowl Amid New $3.5-Million Habitat (NewsNation USA, 12/2/2021)
After Dark Live and Online: Live Music, Oxnard College, The Noelles (VC Reporter, 12/2/2021)
Happenings: Wild Lights and Disco Nights and Student One Acts (VC Reporter, 12/2/2021)
The List: Colleges & Universities (Moorpark College, Ventura College, Oxnard College (Print, Pacific Coast Business Times, 12/3-9/2021)
College Auditioning for Kinky Boots (Moorpark Acorn, 12/3/2021)
Calendar: Wild Lights and Disco Nights (Simi Valley Acorn, 12/3/2021)
Calendar: The Student One-Acts (Camarillo Acorn, 12/3/2021)
Calendar: Wild Lights and Disco Nights (Moorpark Acorn, 12/3/2021)
Auditions Are Open for "Kinky Boots" (Camarillo Acorn, 12/3/2021)
Mara Rodriguez_EATM interview (Ranch 99.1 radio, 12/7/2021) In Brief: Ventura College Offers Financial Aid, Dream Act Assistance (VC Reporter, 12/8/2021)
Happenings: Kinky Boots, Dec. 10-15 (VC Reporter, 12/8/2021)
Happenings: Student One Acts Dec. through Dec. 11 (VC Reporter, 12/8/2021)
Happenings: Independent Artist Concert (VC Reporter, 12/8/2021)
Ho Ho Holidays! So Much to Do and See This December – Concerts, Ventura College, Winter Celebration (VC Reporter, 12/8/2021)
Ho Ho Holidays! So Much to Do and See This December – Special Events, Wild Lights and Disco Nights! (VC Reporter, 12/8/2021)
Calendar: Wild Lights and Disco Nights (The Acorn, 12/9/2021)
Ho Ho Holidays! So Much to Do and See This December – Special Events, Wild Lights and Disco Nights! (VC Reporter, 12/9/2021)
Food Security Is Vital for College Students to Achieve (PDF – Santa Paula Times, 12/10/2021)
Bengal Tigers to Get New $3.5M Habitat at Moorpark College's America's Teaching Zoo (PDF Santa Paula Times, - 12/10/2021)
Calendar: Wild Lights and Disco Nights (Camarillo Acorn, 12/10/2021)
Calendar: The Student One-Acts (Camarillo Acorn, 12/10/2021)
College Zoo Decks the Halls with Disco, Lights (Moorpark Acorn, 12/10/2021)
Calendar: Wild Lights and Disco Nights (Moorpark Acorn, 12/10/2021)
Calendar: The Student One-Acts (Moorpark Acorn, 12/10/2021)
"A Winter Celebration" Features Ventura College Performers on Saturday and Sunday (KEYT, 12/12/2021)
December 14, VCCCD Board of Trustees Annual Organizational Meeting (Citizens Journal, 12/13/2021)
VCCCD Administrative Services Committee Meeting Agenda 12.16.2021 (Citizens Journal, 12/14/2021)
Calendar: Wild Lights and Disco Nights (The Acorn, 12/16/2021)
VCCCD Administrative Services Committee Meeting Agenda 12.16.2021 (Citizens Journal, 12/16/2021)
Calendar: Wild Lights and Disco Nights (Thousand Oaks Acorn, 12/16/2021)
Guest Column: Community Colleges Transform Students into Leaders (Ventura County Star, 12/18/2021)
Ventura County Community College District Elects New Board Officers (Amigos 805, 12/22/2021)
Happenings: Dec. 23-30 – Wild Lights and Disco Nights (VC Reporter, 12/22/2021)
"Hold On and Fight" | Terry Pendleton, MLB Player from Oxnard, Offers His Story and Gives Thanks (VC Reporter, 12/22/2021)
Letters to the Editor: CC Students Are Definitely Leaders (PDF, Ventura County Star, 12/23/2021)
Oxnard College Named 2021 Equity Champion of Higher Education (Amigos 805, 12/23/2021)
Lights, Animals, Reaction (Moorpark Acorn, 12/24/2021)
Street Smarts – Leadership Academy (PDF, Pacific Coast Business Times, 12/24-30, 2021)
America's Teaching Zoo - A Local Gem! (Ventura County Mom Collective, 12/25/2021)
Guest Column: Moorpark College President Julius Sokenu, Community Colleges Transform Students Into Leaders (PDF, Santa Paula Times, 12/29/2021)
Ventura College Collecting Memories (PDF, Santa Paula Times, 12/29/2021)
VC Community College Has Program for Free Textbooks (PDF, Santa Paula Times, 12/29/2021)
2021 News Round-Up | Pandemic, Community Activism, City Actions and More: March – Moorpark College Dr. Cornel West Event (VC Reporter, 12/29/2021)
Oxnard College Named 2021 Equity Champion Of Higher Education (Citizens Journal, 12/31/2021)
College District Trustee Frustrated She Was Not Named Board Chair (Camarillo Acorn, 12/31/21)
Top 10 Stories of 2021: New at the Zoo (Moorpark Acorn, 12/31/2021)
Top 10 Stories of 2021: Enrollment Issues (Moorpark Acorn. 12/31/2021)
College District Trustee Frustrated She Was Not Named Board Chair (Moorpark Acorn, 12/31/2021)
November 2021
New Program Mapper Steers VCCCD Students to a Career (Moorpark Patch, 11/1/2021)
New Program Mapper Steers Ventura County Community College Students to a Career (PR Log, 11/1/2021)
New Student Trustee Joins VCCCD Board of Trustees (Ventura Chamber of Commerce, 11/1/2021)
Explaining Hollywood: How to Get a Job as a Hollywood Animal Trainer (Los Angeles Times, 11/2/2021)
All Three VCCCD Colleges Eligible for 2023 Aspen Prize (Moorpark Patch, 11/3/2021)
VCCCD Colleges Named Among 150 U.S. Community Colleges Eligible for 2023 Aspen Prize (PR Log, 11/3/2021)
Beating the Odds, These 150 Community Colleges Are Now Eligible for $1 Million (University Business, 11/3/2021)
VCCCD Highlights Retiree Health Benefits and Expanded Learning Opportunities Across Ventura County (Amigos 805, 11/4/2021)
'Speaking' Terms: Dancers Prep Funky, Fun Show (Thousand Oaks Acorn, 11/04/2021)
VCCCD Highlights Retiree Health Benefits and Expanded Learning Opportunities Across Ventura County (PR Log, 11/4/2021)
VCCCD Highlights Retiree Health Benefits & Learning Opportunities (Moorpark Patch, 11/4/2021)
November 9, 2021 VCCCD Board Of Trustees Meeting (Citizens Journal, 11/5/2021)
Zoo's Halloween Fang Club (Moorpark Acorn, 11/5/2021)
It's Been Too Long—Dance Returns to Stage (Moorpark Acorn, 11/5/2021)
Speaking Terms: Moorpark College Dancers Prep Fun, Poignant Recital (Simi Valley Acorn, 11/5/2021)
Dance Returns to Moorpark College Stage (Camarillo Acorn, 11/5/2021)
Calendar – Speaking Movement (Camarillo Acorn, 11/5/2021)
Wild Lights & Disco Nights at the Zoo at Moorpark College (KCLU, 11/5/2021)
Guest Column: Supervisors Need to Keep Moorpark Intact (Ventura County Star, 11/6/2021)
Happenings: "Speaking Movement" (VC Reporter, 11/10/2021)
Calendar – Speaking Movement (Thousand Oaks Acorn, 11/11/2021)
Calendar – Speaking Movement (Moorpark Acorn, 11/12/2021)
Moorpark College Leadership Wants to Continue Partnering with City (Moorpark Acorn, 11/12/2021)
Guest Column: Food Security Is Vital for College Students to Achieve (Ventura County Star, 11/13/2021)
Happenings: Wild Lights & Disco Nights (VC Reporter, 11/17/2021)
Tigers to Get $3.5 Million Digs at Moorpark College's Zoo (Ventura County Star, 11/17/2021)
See the Big Cats That Will Live at the $3.5 Million Tiger Habitat at Moorpark College's Zoo (Ventura County Star, 11/17/2021)
Tigers to Get $3.5 Million Digs at Moorpark College's Zoo (Yahoo! News, 11/17/2021)
In Brief – Ventura County Community College Recognized for Excellence (VC Reporter, 11/17/2021)
Calendar – Wild Lights and Disco Nights (The Acorn, 11/18/2021)
Calendar – Wild Lights and Disco Nights (Thousand Oaks Acorn, 11/18/2021)
Bengal Tigers at California Teaching Zoo Will Soon Prowl Amid New $3.5-Million Habitat (Los Angeles Times, 11/19/21)
Calendar – Lift Every Voice (Moorpark Acorn, 11/19/2021)
Calendar – Lift Every Voice (Camarillo Acorn, 11/19/2021)
Calendar – Wild Lights and Disco Nights (Camarillo Acorn, 11/19/2021)
Bengal Tigers at Moorpark College's Teaching Zoo will Soon Prowl in New $3.5-Million Habitat (KTLA, 11/19/2021)
A Graceful Return to Stage (Moorpark Acorn, 11/19/2021)
Calendar – Wild Lights and Disco Nights (Moorpark Acorn, 11/19/2021)
Bengal Tigers to Get a New $3.5 Million Habitat at America's Teaching Zoo at Moorpark College (FOX11, 10 p.m. broadcast, 11/19/2021)
Bengal Tigers to Get a New $3.5 Million Habitat at America's Teaching Zoo at Moorpark College (U Cast Studios, 11/22/2021)
Oxnard College Graduate and World Series Baseball Player Presented With Statewide Distinguished Alumni Award (Citizens Journal, 11/22/2021)
Moorpark College Breaks Ground On $3.5 Million Bengal Tiger Habitat Expansion (MSN News, 11/22/2021)
Moorpark College Breaks Ground On $3.5 Million Bengal Tiger Habitat Expansion (KCAL, 11/22/2021)
Oxnard College Graduate and World Series Baseball Player Presented with Statewide Distinguished Alumni Award (Amigos 805, 11/22/2021)
OC Graduate and World Series Baseball Player Presented with Statewide Distinguished Alumni Award (PR Log, 11/23/2021)
Happenings: "Studio One Acts" and "Wild Lights & Disco Nights" (VC Reporter, 11/23/2021)
Oxnard College Graduate Receives Distinguished Alumni Award (Moorpark Patch, 11/23/2021)
America's Teaching Zoo Hosts "Wild Lights & Disco Nights" (Moorpark Patch, 11/24/2021)
Tony Award-Winning Musical 'Kinky Boots' Auditions Held at Moorpark College (Amigos 805, 11/24/2021)
America's Teaching Zoo at Moorpark College Sparks Cheer with "Wild Lights & Disco Nights"
(PR Log, 11/24/2021)
Tony Award-Winning "Kinky Boots" Auditions Held in December (Moorpark Patch, 11/24/2021)
America's Teaching Zoo at Moorpark College Sparks Seasonal Cheer with "Wild Lights & Disco Nights" (Citizens Journal, 11/25/2021)
Calendar: Wild Lights, Disco Nights (The Acorn, 11/25/2021)
Here's your Guide to Outdoorsy Things to Do This Weekend in Ventura County – Visit the Animals Under Disco Lights (Ventura County Star, 11/25/2021)
Calendar: Wild Lights and Disco Nights (Thousand Oaks Acorn, 11/25/21)
Bilingual Report — Oxnard College Offers English as a Second Language Classes in Person and Online (Amigos 805, 11/25/2021)
Tony Award-Winning Musical "Kinky Boots" Auditions Held At Moorpark College (Citizens Journal, 11/26/2021)
Room to Roam with New Tiger Exhibit (Moorpark Acorn, 11/26/2021)
Street Smarts: New Law College Trustees (Pacific Coast Business Times, 11/26/2021)
Calendar: Wild Lights and Disco Nights (Moorpark Acorn, 11/26/2021)
Zoo to Expand Cats' Enclosure (Camarillo Acorn, 11/26/21)
Calendar: Wild Lights and Disco Nights (Camarillo Acorn, 11/26/2021)
Wild Lights Instagram Post; pdf (Conejo Valley Guide, 11/29/2021)
October 2021
10/8/21 "Boo at the Zoo" Offers No Tricks, Just Treats 
10/11/21 Action Week Focuses on Lasting Change for Undocumented College Students 
10/13/21 New Student Trustee Joins VCCCD Board of Trustees 
10/20/21 Ventura College Student Angela Duran Obtains Statewide STEM Scholarship 
10/22/21 Department of Education Awards VCCCD Colleges Grants of Nearly $10 Million 
10/27/21: Moorpark College Fall Dance Concert Showcases "Speaking Movement" 
Latinx Heritage Month: Moorpark College Students, Faculty Share What the Month Represents to Them (Moorpark Acorn, 10/1/2021) 
Latinx Heritage Month: Moorpark College Students, Faculty Share What the Month Represents to Them (Simi Valley Acorn, 10/1/2021) 
Happenings: Oct. 7-14, 2021 – Nell Gwynn (VC Reporter, 10/6/2021) 
Innovative Staging of Play in Parking Garage (The Acorn, 10/7/2021)  
Curtain Goes Up…in a Parking Garage (Thousand Oaks Acorn, 10/7/2021) 
Take a Look at Ventura College's New Manufacturing Lab (Ventura County Star, 10/7/2021) 
College Offers Virtual Financial Aid Workshops (Thousand Oaks Acorn, 10/7/2021) 
Ventura College Debuts Manufacturing Lab Made Possible with $250K Donation (Ventura County Star, 10/7/2021)  
Cash 4 College Workshops Help Students Access Funds for College (The Fillmore Gazette (Print), 10/7/2021) 
Community College District Lifts Vaccine Mandate for Fall, Allows COVID-19 Tests (Ventura County Star, 10/8/2021) 
State of the District Interview Chancellor Gillespie and Vice Chair McKay (OurVenturaTV, 10/8/2021) 
College Offers Virtual Financial Aid Workshops (Camarillo Acorn, 10/8/2021)  
From Across the Pond to a Parking Garage (Moorpark Acorn, 10/8/2021) 
Cash for College Workshops (Simi Valley Acorn, 10/8/2021)  
Curtain Rises on Nell Gwynn…in a Garage (Simi Valley Acorn, 10/8/2021) 
October 12, 2021 VCCCD Board of Trustees Meeting (Citizens Journal, 10/10/2021) 
"Boo at the Zoo" Offers No Tricks, Just Treats (Citizens Journal, 10/10/2021) 
Action Week Focuses on Lasting Change for Undocumented College Students (PR Log, 10/12/2021) 
Action Week Focuses on Lasting Change for Undocumented Students (Moorpark Patch, 10/12/2021) 
New Student Trustee Joins VCCCD Board of Trustees (PR Log, 10/13/2021) 
New Student Trustee Joins VCCCD Board of Trustees (Moorpark Patch, 10/13/2021) 
Happenings: Oct. 14-21, 2021 – Nell Gwynn (VC Reporter, 10/13/2021) 
Boo at the Zoo Offers No Tricks, Just Treats (Moorpark Patch, 10/14/2021) 
Calendar – Nell Gwynn (The Acorn, 10/14/2021) 
New Student Trustee Joins VCCCD Board of Trustees (Citizens Journal, 10/14/2021) 
Kids Can Trick-or-Treat During "Boo at the Zoo" (Thousand Oaks Acorn, 10/14/2021) 
Cash 4 College Workshops Help Students Access Funds for College (The Fillmore Gazette (Print), 10/14/2021) 
Get Treats, Not Tricks, During Boo at the Zoo (Moorpark Acorn, 10/15/21) 
Boo at the Zoo – Oct. 30 (Ventura County Star via evvnt, 10/15/2021) 
Boo at the Zoo – Oct. 31 (Ventura County Star via evvnt, 10/15/2021) 
Get Treats, Not Tricks, at Boo at the Zoo (Camarillo Acorn, 10/15/2021) 
Latinx Heritage Month: Moorpark College Students, Faculty Share What the Month Means to Them (Camarillo Acorn, 10/15/2021) 
Community College Students, Employees Vent over District's Handling of Vaccine Mandate (Ventura County Star, 10/15/2021) 
Guest Editorial: VCCCD Stands in Solidarity in Support of Undocumented Students (Ventura County Star, 10/16/21) 
Boo at the Zoo (KCLU, 10/19/2021) 
Opinion: VCCCD Stands in Solidarity with California Community Colleges in Support of Undocumented Students (PDF – Santa Paula Times, 10/20/2021) 
Ventura College Student Angela Duran Obtains STEM Scholarship (Moorpark Patch, 10/20/2021)  
Happenings: Cash for College Workshops (VC Reporter, 10/20/2021) 
Ventura College Student Angela Duran Obtains Statewide STEM Scholarship (PR Log, 10/21/2021) 
Ventura College Student Angela Duran Obtains Statewide STEM Scholarship (American Towns, 10/21/2021) 
Cash 4 College Workshops Help Students Access Funds for College (Moorpark Patch, 10/21/2021)  
Student Takes Seat on College District Board (Camarillo Acorn, 10/22/2021) 
Haas Lab Opens at Ventura College (Pacific Coast Business Times (Print), 10/22-28/2021) 
Department of Education Awards VCCCD Colleges Grants of Nearly $10 Million (PR Log, 10/25/2021) 
VCCCD Colleges Receive Grants of Nearly $10 Million (Moorpark Patch, 10/25/2021) 
Nearly $15M in Grants Awarded to 3 Colleges in Ventura County. Here's what it's for (Ventura County Star, 10/26/2021) 
Eye on the Environment Halloween Is Different This Year, and Its Waste Can Be Managed (VC Reporter, 10/27/2021)  
Moorpark College Dance Concert Showcases "Speaking Movement" (Moorpark Patch, 10/28/2021) 
"Boo at the Zoo" Offers Shows, Prizes, Parades (Thousand Oaks Acorn, 10/28/2021) 
Moorpark College Professor Named Semifinalist for Grammy Music Educator Award (Ventura County Star, 10/28/2021)  
Project to Provide Needed Housing (Thousand Oaks Acorn, 10/28/2021) 
September 2021
"A Really Happy, Cool Place" | John Ondrasik to Headline Sept. 10 Benefit Concert for America's Teaching Zoo (VC Reporter, 9/1/2021)
Student Safety Goal of Vaccine Mandate (Camarillo Acorn, 9/3/2021)
Cal Lutheran Program Preps South Oxnard Students for College (Ventura County Star, 9/3/2021)
Happenings | September 9-16, 2021, Concert for the Cats (VC Reporter, 9/8/2021)
The Concert for the Cats/John Ondrasik Interview (KCLU Radio, 9/10/2021)
Community Colleges Seek to Find, Delete Fraudulent Applications (Camarillo Acorn, 9/10/2021)
Counselors to Help Students Plan for Life after High School (Camarillo Acorn, 9/10/2021) Concert To Raise Money For Tiger Habitat At South Coast Teaching Zoo (KCLU, 9/10/2021)
Ventura County Community College District Board Meeting (Citizens Journal, 9/10/2021)
Guest column: Celebrating Hispanic Heritage Month and Generational Transformation (Ventura County Star, 9/18/2021)
Community Colleges Seek to Find, Delete Fraudulent Applications (Moorpark Acorn, 9/17/2021)
Guest Column: Resilience for Farmworkers and Farms Key to Ventura County's Future (Ventura County Star, 9/18/2021)
Music at Noon: "Sparkling" "Rising Star" Pianist Hui Wu (The Pasadena Weekendr, 9/19/2021)
Cash 4 College Workshops Help Students Access Funds for College – Moorpark College, Oct 9 Event (Ventura County Star, 9/29/2021)
Cash 4 College Workshops Help Students Access Funds for College – Moorpark College, Oct 23 Event (Ventura County Star, 9/29/2021)
Cash 4 College Workshops Help Students Access Funds for College – Oxnard College, Oct 9 Event (Ventura County Star, 9/29/2021)
Cash 4 College Workshops Help Students Access Funds for College – Oxnard College, Oct 23 Event (Ventura County Star, 9/29/2021)
Cash 4 College Workshops Help Students Access Funds for College – Ventura College, Oct 9 Event (Ventura County Star, 9/29/2021)
Cash 4 College Workshops Help Students Access Funds for College – Ventura College East Campus, Oct 23 Event (Ventura County Star, 9/29/2021)
Cash 4 College Workshops Help Students Access Funds for College (Moorpark Patch, 9/29/2021)
Cash 4 College Workshops Help Students Access Funds for College (PR Log, 9/29/2021)
 

August 2021
Ventura College Offers Job-Retraining Program for Veterans who are Impacted by Pandemic (PDF - Santa Paula Times, 8/4/2021)
Ventura College to Register Students at Open House (PDF – Santa Paula Times, 8/6/2021)
1st-time, full-time Ventura College students can attend 2 years of college free (Ojai Valley News, 8/6/2021)
Oxnard Community Project Tracks Effects of Climate Change on Residents, Farmworkers (Ventura County Star, 8/6/2021)
Leaders Implement COVID-19 Vaccine Mandate for Ventura County Community Colleges (Ventura County Star, 8/11/2021)
County's Community Colleges to Require Vaccinations for Students, Staff (Moorpark Acorn, 8/11/2021)
South Coast College District Requiring COVID-19 Vaccinations for Staff, Students (KCLU, 8/12/2021)
All Public School Employees Must be Vaccinated or Undergo Weekly Testing (Camarillo Acorn, 8/13/2021)
Governor Issues Vaccine Mandate for Teachers (Moorpark Acorn, 8/13/2021)
College Trustee Joins Race for Bob Huber's Seat on the Board of Supervisors (Ventura County Star, 8/13/2021)
VCCCD Trustee Perez to run for Board of Supervisors (KCLU radio, 8/13/2021)
Perez Takes Second run at District 4 (Moorpark Acorn, 8/13/2021)
A People Person who Loves Animals (Moorpark Acorn, 8/13/2021)
Perez Running for Supervisor (Simi Valley Acorn, 8/13/2021)
Ventura College Classes Start Aug. 16: 1st-time, Full-time Students Attend Free (PDF – Santa Paula Times, 8/13/2021) 
Our View: For Higher Ed, a Return to Something Like Normal (Pacific Coast Business Times, 8/13/2021)
VCCCD Board Approves Mandatory COVID-19 Vaccinations for Students and Employees (Vida, 8/15/2021)
Guest editorial: Community Colleges Allow Busy, Working Adults can Obtain new Skills (Office of Communications, California Community Colleges Chancellor's Office, 8/16/2021)
Ventura County Community College District Chancellor to Retire Next Year (Pacific Coast Business Times, 8/17/2021)
Cal Lutheran Receives Grant to Help Oxnard Kids Graduate High School (KEYT, 8/18/2021)
Ventura College Classes Started Aug. 16: 1st-time, Full-time Students Attend Free (PDF – Santa Paula Times, 8/18/2021) 
VCCCD Chancellor to Retire in June 2022 (KCLU radio, 8/18/2021)
Events – Concert for the Cats (Macaroni KID, 8/18/2021)
Events – Moorpark College Partnering with Grammy-Nominated Five for Fighting for New Tiger Exhibit Fundraiser (Ventura County Star, 8/19/2021)
Community College Chancellor Leaving at end of Year (Thousand Oaks Acorn, 8/19/2021)
America's Teaching Zoo Partnering with Five for Fighting for New Tiger Exhibit Fundraiser (PR Log, 8/19/2021)
America's Teaching Zoo & Five for Fighting Team Up for Fundraiser (Moorpark Patch, 8/19/2021)
VCCCD Chancellor Greg Gillespie Announces Retirement in 2022 (Citizens Journal, 8/19/2021)
2021 VCCCD Board of Trustees Special Meeting (Citizens Journal, 8/20/2021)
Superman Performance to Benefit new Tiger Exhibit (Moorpark Acorn, 8/20/2021)
Our View: Gillespie Impressed in Time at Helm of VCCCD (Pacific Coast Business Times, 8/20/2021)
'Quite a Journey': Ventura County Community College District Chancellor to Retire (Ventura County Star, 8/22/2021)
Five for Fighting for New Tiger Exhibit Fundraiser (KCLU, 8/23/2021)
How Channel Partners can Drive Deeper Engagement Through Managed Power at the Edge (Channel Asia, 8/24/2021)
Benefit Concert Featuring John Ondrasik to Raise Funds for Tiger Enclosure at Moorpark College (Ventura County Star, 8/24/2021)
Newsmakers – CEO Retirements (Community College Daily, 8/25/2021)
Need to get Vaccinated? (VC Reporter, 8/25/2021)
Could This Plan Ease Transfer Woes for California Community College Students? (Cal Matters, 8/26/2021)
A People Person who Loves Animals (Thousand Oaks Acorn, 8/26/2021)
Newsletter: A New History of Chicanos in Ventura County (Los Angeles Times, 8/27/2021)
College Chancellor Announces Retirement (Moorpark Acorn, 8/27/2021)
A People Person who Loves Animals (Simi Valley Acorn, 8/27/2021)
Vaccine Mandate Aims to Keep Students Safe (Moorpark Acorn, 8/27/2021)
July 2021
Moorpark College Theatre Arts Offers Complimentary Admittance to "The 25th Annual Putnam County Spelling Bee" (Citizens Journal, 7/1/2021)
New businesses highlight State of the City address (Tri County Sentry, 7/1/2021)
Moorpark students out and about (The Acorn, 7/1/2021)
Enrollment an Issue at Local Community Colleges (Camarillo Acorn, 7/2/2021)
Moorpark College Creates Safe Space for LGBTQ Students (Camarillo Acorn, 7/2/2021)
Moorpark College Faculty, Students Take Pride in Diversity (Moorpark Acorn, 7/2/2021)
Happenings (VC Reporter, 7/7/2021)
Ventura County Community College District Board Strategic Planning Session (Citizens Journal, 7/8/2021)
New Vice Chancellor in Ventura County (The Acorn, 7/8/2021)
New Vice chancellor to Serve Ventura County District (Simi Valley Acorn, 7/9/2021)
Theater Company with Community Roots to Open in Former Oxnard Furniture Building (Ventura County Star, 7/12/2021)
The Elton and Janice Gallegly Center for Public Service and Civic Engagement (Citizens Journal, 7/13/2021)
Community Colleges Adjust COVID-19 Protocols, Consider Vaccine Mandate (Ventura County Star, 7/14/2021)
In Brief (VC Reporter, 7/15/2021)
Community College District Appoints Vice Chancellor (Camarillo Acorn, 7/16/2021)
Theaters Ready to Step Back into the Spotlight (Camarillo Acorn, 7/16/2021)
Sit for a Spell and Enjoy 'Spelling Bee' Musical (Simi Valley Acorn, 7/16/2021)
ZTC Advances Equity and Academic Success for VCCCD Students (Moorpark Patch, 7/20/2021)
Zero Textbook Cost Program Advances Equity and Academic Success for VCCCD Students (The Californer, 7/21/2021)
Downtown Oxnard Celebrates Oxnard College Graduates (PR Log, 7/22/2021)
Downtown Oxnard Celebrates Oxnard College Graduates (Moorpark Patch, 7/22/2021)
Downtown Oxnard Celebrates Oxnard College Graduates (Amigos805, 7/22/2021)
Downtown Oxnard Celebrates Oxnard College Graduates (The Californer, 7/22/2021)
Principal Wants to be a Role Model for Struggling Teens (Camarillo Acorn, 7/23/2021)
Cal Lutheran, CSUCI, Community Colleges Now Require Masks Indoors (Ventura County Star, 7/23/2021)
Downtown Oxnard Celebrates Oxnard College Graduates (Vida, 7/23/2021)
Column: Dual Enrollment Empowers Students to Complete High School, Continue Education (Ventura County Star, 7/24/2021)
Homecoming: Far-Flung Island Reporter Joins the Star to Cover his Native Oxnard Area (Ventura County Star, 7/25/2021)
Oxnard College Reopens Child Development Center to the Community (Amigos805, 7/29/2021)
VCCCD Offers Alternative to Costly Textbooks (Thousand Oaks Acorn, 7/29/2021)
A Solution to Those High Textbook Costs (The Acorn, 7/29/2021)
Oxnard College Reopens Child Development Center to the Community (Moorpark Patch, 7/29/2021)
Oxnard College Reopens Child Development Center to the Community (PR Log, 7/29/2021)
Oxnard College Reopens Child Development Center to the Community (The Californer, 7/29/2021)
Calendar (Camarillo Acorn, 7/30/2021)
Community Colleges to Offer Free Textbooks (Camarillo Acorn, 7/30/2021)
Community Colleges to Offer Free Textbooks (Moorpark Acorn, 7/30/2021)
Community Colleges to Offer Free Textbooks (Conejo Valley Times, 7/30/2021)
Theater's Magic Spell (Conejo Valley Times, 7/30/2021)
June 2021
Community Market at Oxnard College to Reopen June 6 (Amigos805 6/2/2021)
Live theater returns to campus (The Acorn 6/3/2021)
Happenings | June 3-10, 2021 (VC Reporter 6/2/2021)
Briefs (Camarillo Acorn 6/4/2021)
Oxnard College Raises Pride Flag to Honor Pride Month (Los Angeles Blade 6/4/2021)
Oxnard College Raises Pride Flag Above Campus to Honor Pride Month (Amigos805 6/7/2021)
Oxnard College Raises Pride Flag Above Campus to Honor Month (Moorpark Patch 6/8/2021)
Oxnard College Raises Pride Flag Above Campus to Honor Pride Month (PR Log 6/8/2021)
Jack Kent Cooke Foundation Awards Gerald Richardson III (Moorpark Patch 6/8/2021)
Jack Kent Cooke Foundation Awards Gerald Richardson III Prestigious National Scholarship (PR Log 6/8/2021)
Jack Kent Cooke Foundation Awards Gerald Richardson III Prestigious National Scholarship (Amigos805 6/8/2021)
Briefs (Moorpark Acorn 6/11/2021)
Moorpark College Summer Theater Returns (Simi Valley Acorn 6/11/2021)
VCCCD honors 5,370 new graduates-pdf (Santa Paula Times 6/11/2021)
Briefs (Camarillo Acorn 6/11/2021)
Meet Ventura County's Class of 2021 (VC Star 6/12/2021)
Friends Help Moorpark Mother Tell her Son's Story to Raise Awareness for Mental Health (VC Star 6/15/2021)
The 100 Community Colleges with the Most Bang for Your Buck (Newsweek 6/17/2021)
Jack Kent Cooke Foundation Awards Gerald Richardson III Prestigious National Scholarship (The Californer)
Ventura Community Members Discuss Importance of Juneteenth (The Acorn 6/17/2021)
Ventura Community Members Discuss Importance of Juneteenth (The Camarillo Acorn 6/17/2021)
Ventura Community Members Discuss Importance of Juneteenth (Thousand Oaks Acorn 6/17/2021)
Ventura Community Members Discuss Importance of Juneteenth (Moorpark Acorn 6/17/2021)
Ventura Community Members Discuss Importance of Juneteenth (Simi Valley Acorn 6/17/2021)
New Presidents or Provosts: Calvin U, Culver-Stockton College, Emporia State U, Flint Hills Technical College, Moorpark College, Pepperdine U, Umpqua CC, Wilkes U (Inside Higher Ed 6/18/2021)
Virtual 30th Anniversary of Juneteenth Celebration of Ventura to be held June 19 (Amigos805 6/18/2021)
Education Foundation Grants Recognize Deserving Students (Simi Valley Acorn 6/18/2021)
Imprisoned in Pain: Simi Valley Teen Battles Rare Genetic Disorder (VC Star 6/18/2021)
Gerald Richardson III, Stanford University, Jack Kent Cooke Foundation Scholarship recipient (VC Reporter 6/23/2021)
Pride 2021: What we Know About Events Happening in Ventura County (VC Star 6/23/2021)
Jessica Kimble, Artist, Musician, Organizer and Founder of New Gen Juneteenth (VC Reporter 6/23/2021)
Rene Corado, Collections Manager, Western Foundation of Vertebrate Zoology (VC Reporter 6/23/2021)
Zaragoza's State of the City speech is Optimistic (Tri-County Sentry 6/24/2021)
Future Looks Bright for These Grads (Camarillo Acorn 6/25/2021)  
Moorpark College Strives to Create Safe Space for LGBTQ+ Students (Camarillo Acorn 6/25/2021)
Moorpark College Strives to Create Safe Space for LGBTQ+ Students (Moorpark Acorn 6/25/2021) 
Guest column: VCCCD Colleges — The Best bet for a Brighter Future (VC Star 6/26/2021)
Ventura County Supervisor Bob Huber will step down in 2022 (KCLU 6/29/2021)
The 25th Annual Putnam County Spelling Bee (Conejo Valley Guide, 6/30/2021)
May 2021
Moorpark College Student Receives Statewide Writing Scholarship (Moorpark Patch 5/4/2021)
Moorpark College Student Receives Statewide Writing Scholarship (PR Log 5/4/2021)
Moorpark College Student Receives Statewide Writing Scholarship (American Towns 5/4/2021)
Number of COVID-19 cases reported at schools declined in April. Here's what we know. (VC Star 5/5/2021)
Moorpark College Student Receives Statewide Writing Scholarship (Amigos805 5/6/2021)
Calendar (Simi Valley Acorn 5/7/2021)
This and that (Simi Valley Acorn 5/7/2021)
Calendar (Moorpark Acorn 5/7/2021)
Moorpark College summer theater returns (Moorpark Acorn 5/7/2021)
Writing leads to rewards for Moorpark College student (Moorpark Acorn 5/7/2021)
Community colleges returning to in-person learning this fall (Simi Valley Acorn 5/7/2021)
Value Colleges Releases Rankings of the Best Community Colleges in the US (PR Newswire 5/10/2021)
Santa Paula High Juniors Earn SP Rotary Club Achievement Awards (Santa Paula Times 5/12/2021)
Former Ventura mayor Cheryl Heitmann approved for mental health board (VC Star 5/14/2021)
Hoffmans: For community college athletics — it's ready, set, go (VC Star 5/15/2021)
President Sanchez interview about graduation (KVTA 5/18/2021)
Alumni News: Cynthia Herrera (W Magazine Spring issue 2021)
Opening the farm (Pierce College Roundup 5/19/2021)
More Than 5,000 Graduate From South Coast Community Colleges Thursday (KCLU 5/20/2021)
Cal Lutheran, CSU Channel Islands plan to require COVID-19 vaccines this fall (VC Star 5/20/2021)
VCCCD Trustee Perez Elected to Statewide Community College Board (Citizens Journal 5/20/2021)
VCCCD Trustee Perez Elected to Statewide Community College Board (Daily Advent/Opera News 5/20/2021)
Virtual yearbooks celebrate community college grads (Moorpark Acorn 5/21/2021)
VCCCD Names Cynthia Herrera Vice Chancellor of Institutional Eff. (Moorpark Patch 5/21/2021)
Bernardo M. Perez Elected to Statewide Community College Board (Moorpark Patch 5/21/2021)
VCCCD Names Cynthia Herrera Vice Chancellor of Institutional Effectiveness (Amigos805 5/21/2021)
Bernardo M. Perez Elected to Statewide Community College Board (Amigos805 5/21/2021)
Bernardo M. Perez Elected to Statewide Community College Board (PR Log 5/21/2021)
VCCCD Names Cynthia Herrera Vice Chancellor of Institutional Effectiveness (American Towns 5/21/2021)
Bernardo M. Perez Elected To Statewide Community College Board (American Towns 5/21/2021)
Hundreds of students celebrated their graduation in a unique way due to the pandemic (Telemundo 5/21/2021)
College board honors student trustee for her advocacy, hard work (Moorpark Acorn 5/21/2021)
College board honors student trustee for her advocacy, hard work (Camarillo Acorn 5/21/2021)
VCCCD Celebrates Class of 2021 Graduates (Citizens Journal 5/21/2021)
VCCCD Celebrates Class of 2021 Graduates (Daily Advent/Opera News 5/21/2021)
Santa Paula High Juniors Earn SP Rotary Club Achievement Awards (Santa Paula Times 5/21/2021)
VCCCD Celebrates Class of 2021 Graduates (Moorpark Patch 5/25/2021)
VCCCD Celebrates Class of 2021 Graduates (PR Log 5/25/2021)
VCCCD Celebrates Class of 2021 Graduates (Amigos805 5/25/2021)
72 Community College Students Awarded Prestigious National Scholarship to Finish Their Degrees at Four-Year Institutions (Jack Kent Cooke Foundation 5/25/2021)
Rotary Scholars soar with $38K in scholarships (Santa Paula Times 5/26/2021)
VCCCD Celebrates Class of 2021 Graduates (Fillmore Gazette 5/26/2021)
Ventura County Community College District (VCCCD) Celebrates Class of 2021 Graduates (News Break 5/27/2021)​
Ventura County Community College District (VCCCD) Celebrates Class of 2021 Graduates (The Government Center Gazette and Van Nuys News Press 5/27/2021)
Future so bright (Moorpark Acorn 5/28/2021)
VCCCD trustee ready to serve on California college board (Simi Valley Acorn 5/28/2021)
College board honors student trustee for her advocacy, hard work (Simi Valley Acorn 5/28/2021)
The future is bright (Simi Valley Acorn 5/28/2021)
Community Market at Oxnard College to Reopen (Moorpark Patch 5/28/2021)
Community Market at Oxnard College to Reopen (Conejo Valley Guide 5/28/2021)
VCCCD Names Cynthia Herrera Vice Chancellor of Institutional Effectiveness (The Californer)
Bernardo M. Perez Elected To Statewide Community College Board (The Californer)
VCCCD Celebrates Class of 2021 Graduates (The Californer)
April 2021
VCCCD Names Two Finalists for Moorpark College President (Citizens Journal 4/2/2021)
VCCCD Names Two Finalists for Moorpark College President (News Break 4/3/2021)
MC Theatre Arts and Ventura Youth Correctional Facility Theatre program (Fillmore Gazette 4/22/2021) print edition
Dental appointments filling up fast due to overdue dental care during pandemic (KEYT 4/26/2021)
VCCCD Names Two Finalists for Moorpark College President (Plexuss 4/6/2021)
Calendar (The Acorn 4/8/2021)
VCCCD Highlights Diversity, Equity and Inclusion with Week of Activities (News Break 4/8/2021)
VCCCD Highlights Diversity, Equity and Inclusion with Week of Activities (Camarillo Chamber 4/9/2021)
VCCCD Highlights Diversity, Equity and Inclusion with Week of Activities — April 12-15 (Amigos805 4/9/2021)
VCCCD Highlights Diversity, Equity and Inclusion with Week of Activities (Vida News 4/9/2021)
VCCCD Highlights Diversity, Equity and Inclusion with Week of Activities (S For Story (No Date))
VCCCD Highlights Diversity, Equity and Inclusion with Week of Activities (Citizens Journal 4/11/2021)
Committed to equity, social justice (Simi Valley Acorn 4/2/2021)
IN BRIEF | APRIL 8, 2021 (VC Reporter 4/7/2021)
VCCCD Highlights Diversity, Equity and Inclusion with Event Week (Moorpark Patch 4/9/2021)
VCCCD HIGHLIGHTS DIVERSITY, EQUITY AND INCLUSION WITH WEEK OF ACTIVITIES (American Towns 4/9/2021)
VCCCD Highlights Diversity, Equity and Inclusion with Week of Activities (PRLog 4/9/2021)
VCCCD Highlights Diversity, Equity and Inclusion with Week of Activities (Ventura Chamber 4/9/2021)
Woodburn: Some TLC from gardening readers (Ventura County Star 4/9/2021)
MC Theatre Arts and VYCF Collaborate to Promote Original Theatre (Moorpark Patch 4/13/2021)
Moorpark College Theatre Arts and Ventura Youth Correctional Facility Collaborate to Bring Original Theatre to Ventura County and Beyond (Amigos805 4/13/2021)
MOORPARK COLLEGE THEATRE ARTS AND VENTURA YOUTH CORRECTIONAL FACILITY COLLABORATE TO BRING ORIGINAL THEATRE TO VENTURA COUNTY AND BEYOND (American Towns 4/13/2021)
Moorpark College Theatre Arts and VYCF Collaborate to Bring Original Theatre to Ventura County (PR Log 4/13/2021)
Moorpark College Theatre Arts and Ventura Youth Correctional Facility Collaborate to Bring Original Theatre to Ventura County and Beyond (Citizens Journal 4/13/2021)
Moorpark College Theatre Arts and Ventura Youth Correctional Facility Collaborate to Bring Original Theatre to Ventura County and Beyond (News Break 4/14/2021)
AFSP Campus Day of Action: Suicide Prevention event for community (Moorpark Patch 4/14/2021)
HAPPENINGS | APRIL 15-22, 2021 (VC Reporter 4/14/2021)
Moorpark College interim president gets the job on permanent basis (Pacific Coast Business Times 4/15/2021)
Dr. Julius Sokenu Named Moorpark College President (Citizens Journal 4/15/2021)
Dr. Julius Sokenu Named Moorpark College President (Moorpark Patch 4/16/2021)
DR. JULIUS SOKENU NAMED MOORPARK COLLEGE PRESIDENT (American Towns 4/16/2021)
Dr. Julius Sokenu Named Moorpark College President (PR Log 4/16/2021)
Dr. Julius Sokenu Named Moorpark College President (Daily Advent/Opera News 4/16/2021)
Dr. Julius Sokenu Named Moorpark College President (Amigos805 4/16/2021)
Dr. Julius Sokenu Named Moorpark College President (News Break 4/16/2021)
Moorpark College names Sokenu president after two-year search (Moorpark Acorn 4/16/2021)  
As eligibility opens, young adults in Ventura County encourage peers to get the COVID-19 vaccine (VC Star 4/16/2021)
Interim president Julius Sokenu named permanent leader of Moorpark College (VC Star 4/17/2021)
Here's what fall 2021 could look like at local colleges (VC Star 4/18/2021)
Misdial leads to false report of active shooter at Moorpark College (VC Star 4/18/2021)
VCCCD Board of Trustees Endorses DEI Resolution (Camarillo Chamber 4/20/2021)
VCCCD Board of Trustees Endorses DEI Resolution (Moorpark Patch 4/20/2021)
Virtual college fair to discuss biotech careers (Moorpark Acorn 4/16/2021)
Ventura County Community College District Board of Trustees Endorses DEI (Diversity, Equity and Inclusion) Resolution (Citizens Journal 4/19/2021)
'BREAKING NEWS' (99.3 FM KJBU Oxnard, Facebook, 4/20/2021) 
Ventura County Community College District Board of Trustees Endorses DEI (Diversity, Equity and Inclusion) Resolution (News Break 4/20/2021)
VCCCD Board of Trustees Endorses DEI Resolution (PR Log 4/20/2021)
VCCCD BOARD OF TRUSTEES ENDORSES DEI RESOLUTION (American Towns 4/20/2021)
VCCCD Board of Trustees Endorses Diversity, Equity and Inclusion (DEI) Resolution (Amigos805 4/21/2021)
VCCCD Board of Trustees Endorses DEI Resolution (Hot Hot News 4/21/2021)
HAPPENINGS | APRIL 22-29, 2021 (VC Reporter 4/21/2021)
OC LIVE Online — Motivation and Movement ~ A Discussion with Women (Amigos805 4/22/2021)
Writing plays helps youths heal (Thousand Oaks Acorn 4/22/2021)
Moorpark College Live Summer Theatre Returns with "The 25th Annual Putnam County Spelling Bee" (PR Log 4/23/2021)
Moorpark College Live Summer Theatre Returns (Moorpark Patch 4/23/2021)
Graduation, prom set to return at high schools (Moorpark Acorn 4/23/2021)
VCCCD Highlights Diversity, Equity and Inclusion with Week of Activities (South Central Coast Regional Consortium (No Date))
Moorpark College, incarcerated youth partnership fosters empathy through theater (VC Star 4/23/2021)
2021 College Aid: How Moorpark Area Compares In Application Rates (Moorpark Patch 4/23/2021)
Guest column: Oxnard College students defining grit (VC Star 4/24/2021)
Dental appointments filling up fast due to overdue dental care during pandemic (KEYT 4/26/2021)
Moorpark College Forensics Continues to Thrive (Moorpark Patch 4/27/2021)
Moorpark College Forensics Continues to Thrive in Virtual Competitions at the State and National Level (Amigos805 4/27/2021)
Moorpark College Forensics Continues to Thrive in Virtual Competitions (PR Log 4/27/2021)
Moorpark College Forensics Continues to Thrive in Virtual Competitions at the State and National Level (Citizens Journal 4/27/2021)
Moorpark College Forensics Continues to Thrive in Virtual Competitions at the State and National Level (News Break 4/27/2021)
HAPPENINGS | APRIL 29-MAY 6, 2021 (VC Reporter 4/28/2021)
Moorpark College Forensics Continues to Thrive in Virtual Competitions at the State and National Level (Plexuss 4/28/2021)
Dr. Julius Sokenu Named Moorpark College President (Los Angeles Sentinel 4/29/2021)
Ventura College Area Community Council to discuss school reopening plans, city issues (VC Star 4/29/2021)  
Moorpark College Student Receives Statewide Writing Scholarship (Citizens Journal 4/29/2021)
Moorpark College Student Receives Statewide Writing Scholarship (News Break 4/29/2021)  
Dr. Julius Sokenu Named Moorpark College President (Plexuss 4/29/2021)
About a third of classes will return for in-person learning at colleges (Moorpark Acorn 4/30/2021)
Moorpark College names Sokenu president after two-year search (Simi Valley Acorn 4/30/2021)
Math 106, Math 003: same class, different colleges. Why a common number system is elusive (Los Angeles Times 4/30/2021)
Good Works: CSUCI gets new art scholarship; Casa Pacifica funds vocational ed program (Pacific Coast Business Times 4/30/2021)
Moorpark College Student Receives Statewide Writing Scholarship (Plexuss 4/30/2021)
VCCCD Highlights Diversity, Equity And Inclusion With Week Of Activities (April)
Moorpark College Theatre Arts And VYCF Collaborate To Bring Original Theatre To Ventura County (April)
Dr. Julius Sokenu Named Moorpark College President (April)
VCCCD Board Of Trustees Endorses DEI Resolution (April)
Moorpark College Live Summer Theatre Returns With "The 25th Annual Putnam County Spelling Bee" (April)
Moorpark College Forensics Continues To Thrive In Virtual Competitions (April)
March 2021
Ventura College Receives Two Awards for Excellence (Amigos805 3/1/2021)
Ventura College Receives Two Awards for Excellence (Ventura Chamber 3/1/2021)
Ventura College: Awards of Excellence Include New Vet Tech Program at Santa Paula East Campus (Santa Paula Times 3/2/2021) PDF
Things to do in the San Fernando Valley and LA area, March 4-11 (LA Daily News 3/4/2021)
VCCCD Opts-In For California Community College Athletic Association Spring II Season (Camarillo Chamber 3/8/2021)
VCCCD Opts-In For California Community College Athletic Association Spring II Season (Amigos805 3/8/2021)
Ventura County Community College District (VCCCD) Opts-In For California Community College Athletic Association Spring II Season (Citizens Journal 3/8/2021)
VCCCD Opts-In For California Community College Athletic Association Spring II Season (KVTA 3/8/2021)
Ventura County Community College District (VCCCD) Opts-In For California Community College Athletic Association Spring II Season (News Break 3/9/2021)
COVID-19 Update, VCCCD "Opts-In" For Spring II Seasons (Daily Advent 3/9/2021)
VCCCD Opts-In For CCC Athletic Association Spring II Season (Moorpark Patch 3/9/2021)
VCCCD Opts-in For California Community College Athletic Association Spring Ii Season (American Towns 3/9/2021)
VCCCD Opts-In For California Community College Athletic Association Spring II Season (PR Log 3/9/2021)
Community Colleges Opt-In for Sports (VC Reporter 3/10/2021)
College district's 'personal commitment to equity,' social justice (Moorpark Acorn 3/12/2021)
Moorpark College Named Intelligent.com's Best Community College in California (Citizens Journal 3/12/2021)
Moorpark College Named Intelligent.com's Best Community College in California (News Break 3/13/2021)
VCCCD Opts-In For California Community College Athletic Association Spring II Season (Ventura Chamber 3/15/2021)
College, district make a commitment to equity, social justice (Thousand Oaks Acorn 3/18/2021)
Matt Escobedo Joins Ventura County Community College District Personnel Commission (Citizens Journal 3/18/2021)
College district makes commitment to equity, social justice (Agoura Hills Acorn 3/18/2021)
College district reaffirms social justice pledge (Camarillo Acorn 3/19/2021)
Ventura College Opts-In For California Community College Athletic Association Spring II Season (The Government Center Gazette and Van Nuys News Press 3/20/2021)
Guest column: Ventura County Community College District's cure for the regional economy (VC Star 3/20/2021)
Ventura County Community College District's cure for the regional economy (Santa Paula Times, 3/26/2021) PDF
Matt Escobedo Joins VCCCD Personnel Commission (Camarillo Chamber 3/26/2021)
Ventura College Custodian Selected as VCCCD 2021 Classified Employee of the Year (Citizens Journal 3/26/2021)
Ventura College Custodian Selected as VCCCD 2021 Classified Employee of the Year (News Break 3/27/2021)
Matt Escobedo Joins VCCCD Personnel Commission (Amigos805 3/29/2021)
VC Custodian Selected as VCCCD Classified Employee of the Year (Moorpark Patch 3/30/2021)
Ventura College Custodian Selected As VCCCD 2021 Classified Employee Of The Year (American Towns 3/30/2021)
Ventura College Custodian Selected as VCCCD 2021 Classified Employee of the Year (PRLog 3/30/2021)
Ventura College Custodian Selected as VCCCD 2021 Classified Employee of the Year (Ventura Chamber 3/30/2021)
February 2021
Ira the Lion's Birthday Party: A Re-Opening Fit For A King (PR Log 2/2/2021)
IRA The Lion Turns 7/Zoom Reopens for Birthday Celebration (Ventura County Reporter 2/3/2021)
America's Teaching Zoo at Moorpark College — A Re-Opening Fit For A King (Amigos805 2/3/2021)
Community colleges plan to bring back some students for fall (Agoura Hills Acorn 2/4/2021)
Community college launches new degree in advanced manufacturing (Moorpark Acorn 2/5/2021)
VCCCD Receives Statewide CISOA Technology Excellence Team Award (News Break 2/11/2021)
New degree offered in a 'key industry' (Camarillo Acorn 2/12/2021)
Ira takes pride in his new home (Moorpark Acorn 2/12/2021)
Community colleges plan for fall return (Simi Valley Acorn 2/12/2021)
Que Sucede Radio Interview (KOXR, KLJR, KXLM 2/14/2021)
VCCCD Receives Statewide CISOA Technology Excellence Team Award (Moorpark Patch 2/16/2021)
VCCCD Receives Statewide CISOA Technology Excellence Team Award (The Government Center Gazette and Van Nuys News Press 2/16/2021)
VCCCD Receives Statewide CISOA Technology Excellence Team Award (PR Log 2/16/2021)
VCCCD Receives Statewide CISOA Technology Excellence Team Award
VCCCD Receives Statewide CISOA Technology Excellence Team Award (Camarillo Chamber 2/16/2021)
VCCCD Receives Statewide CISOA Technology Excellence Team Award (Amigos805 2/16/2021)
Two Oxnard College Programs Recognized/Fire Academy Takes National Award (VC Reporter 2/18/2021)
Some Colleges More Cautious About Reopening (CC Daily 2/18/2021)
Guest editorial: Community college transfer programs help students and state (Ventura County Star 2/20/2021)
Ventura College Receives Two Awards for Excellence (Citizens Journal 2/23/2021)
Nursing students learn firsthand about life on the front lines (The Acorn 2/25/2021)
Nursing students put their skills to use on front lines of pandemic (Thousand Oaks Acorn 2/25/2021)
Ventura College Receives Two Awards for Excellence (Moorpark Patch 2/26/2021)
Ventura College Receives Two Awards for Excellence (PR Log 1/26/2021)
Ventura College Receives Two Awards for Excellence (American Towns 2/26/2021)
January 2021
College board welcomes new leaders (Moorpark Acorn 1/1/21)
Mantooth joins community college board (Thousand Oaks Acorn 1/7/2021)
Ventura College Launches Veterinary Technology Program (Moorpark Patch 1/8/2021)
Matthew Crater Joins Moorpark College As Athletic Director (Moorpark Patch 1/15/2021)
College launches veterinary tech program (Moorpark Acorn 1/15/2021)
Guest column: Training California's next generation of essential workers at Oxnard College (VC Star 1/16/2021)
Matthew Crater Joins Moorpark College As Athletic Director (Amigos805 1/18/2021)
Ventura College's Advanced Manufacturing Program (Moorpark Patch 1/22/2021)
Ventura County Community College District plans for in-person learning this fall (VC Star 1/24/2021)
Ventura College's Advanced Manufacturing Program is Preparing for the Future (Amigos805 1/25/2021)
Feb. 6, 2021 — VCCCD announces Cash 4 College workshops (Amigos805 1/27/2021)
Matthew Crater Joins Moorpark College As Athletic Director (News Break 1/16/2021)
Matthew Crater-Fresno Pacific University Alumni - Facebook 1/19/2021
Matthew Crater-Fresno Pacific University Alumni - Instagram 1/19/2021
Ventura College's Advanced Manufacturing Program is Preparing for the Future (News Break 1/25/2021)
Ventura College's Advanced Manufacturing Program is Preparing for the Future (Opera News (dailyadvent.com) 1/25/2021)
Ventura College's Advanced Manufacturing Program is Preparing for the Future (Citizens Journal 1/25/2021)
Matthew Crater Joins Moorpark College As Athletic Director (Citizens Journal 1/26/2021)
Cash 4 College (Feb. 6 date Camarillo Chamber 1/26/2021)
Cash 4 College (Feb. 20 date Camarillo Chamber 1/26/2021)
Cash 4 College (Feb. 6 date. Moorpark Patch 1/26/2021)
Cash 4 College (Feb. 20 date Moorpark Patch 1/26/2021)
Cash for College Workshops Help Students Access Funds for College (Fillmore Gazette 1/27/2021)
Oxnard College's Fire Academy Receives National Recognition for Reinventing California's Fire Instruction (News Break 1/28/2021)
Oxnard College's Fire Academy Receives National Recognition for Reinventing California's Fire Instruction (Citizens Journal 1/28/2021)
Oxnard College's Fire Academy Receives National Recognition (Moorpark Patch 1/29/2021)
Oxnard College's Fire Academy Receives National Recognition for Reinventing California's Fire Instruction (Amigos805 1/29/2021)
Community colleges plan for fall return (Moorpark Acorn 1/29/2021)
OC Bellwether Award Press NR press release (Camarillo Chamber - Facebook 1/29/2021)
Oxnard College Programs Named 2021 Bellwether Award Finalists (Moorpark Patch 12/4/2020) 
Oxnard College Programs Named 2021 Bellwether Award Finalists (News Break 12/4/2020) 
 Oxnard College's Dental Hygiene and Fire Academy Programs Named 2021 Bellwether Award Finalists (Amigos805 12/7/2020) 
COVID-19 Safety Concerns Prompt South Coast College District To Cancel Fall, Winter Sports (KCLU 12/17/20)
Guest column: Manufacturing is the pathway to a technological career (VC Star 12/19/2020) 
Affordable Online Degree for Transfer Program at Ventura College (Ventura Breeze 12/16/2020) 
County community college programs opt out of fall, winter sports for 2020-21 (VC Star 12/17/20) 
VCCCD Installs New Board Trustees and Elects Board Leadership (Moorpark Patch 12/18/2020) 
VCCCD Installs New Board Trustees and Elects Board Leadership (News Break 12/18/2020)  
VCCCD Installs New Board Trustees And Elects Board Leadership (Vida News 12/18/2020) 
VCCCD Installs New Board Trustees and Elects Board Leadership (Amigos805 12/21/2020) 
Stan Mantooth was installed as a VCCCD trustee (Govserv.com 12/22/20)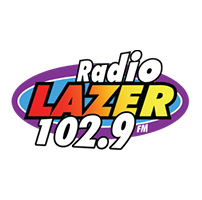 102.1 FM y 910 AM La Mexicana (KOXR), 96.7 FM La Mejor (KLJR), and 102.9 FM Radio Lazer (KXLM).
Listen to this Spanish-language interview with Gaby Rodriguez, Student Activities Specialist, Oxnard College; Dr. Eliseo Gonzalez, Title V Grant Director, Oxnard College; Dr. Jesus Vega, Assistant Dean of Ventura College East Campus, Ventura College; and Alma Rodriguez, Financial Aid Officer, Ventura College.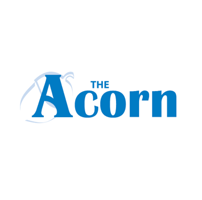 The Acorn Newspapers
The Ventura County Community College District unveiled new websites for the district and its three campuses last month.The two-year, $202,000 effort led by KWALL, a Newport Beach-based web design company, made the websites more user-friendly and the platforms more accessible to students with disabilities.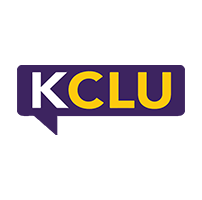 KCLU, A Service of California Lutheran University 
A South Coast college is getting a major grant to help low income and first generation students.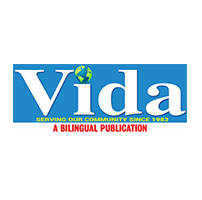 Vida Newspaper
Oxnard College student Ashley M. Gonzales has joined the Ventura County Community College District Board of Trustees as the Student Trustee for the 2020-21 academic year. Gonzales was selected through a districtwide student election in April and installed at the June 16 board meeting. She joins the elected board comprised of Chair Bernardo M. Perez, Vice Chair Josh Chancer, and Trustees Dianne McKay, Larry Kennedy and Gabriela Torres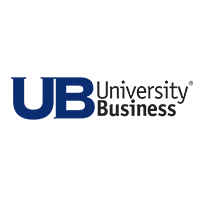 How a community college heightens its commitment to diversity
University Business
Enrolling more Black students full-time and supporting them in persisting and graduating are key elements of the Ventura County Community College District's renewed commitment to diversity and inclusion.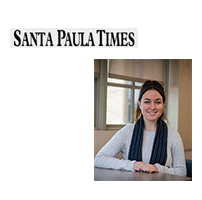 By Lauren Rosenthal, Special to the Santa Paula Times
As a community college student, I can tell you that community colleges are a fantastic first-choice for students, not only because of the quality education but because of opportunities like the Promise Program that give greater access to higher education without having to worry about financial issues.