Getting Started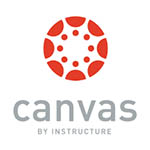 NOTE: The Desire2Learn system (D2L) has been replaced by Canvas and is no longer in service.
If you are taking a Distance Education class, your instructor will use the Canvas learning management system to deliver some or all of your course materials and/or collect student work online via the Internet. If you have never taken an online course before, please watch the Introduction to Online Learning/Common Myths video to help you be successful in your course.
System Requirements
To prepare your computer for online learning using Canvas, see this website.