VCCCD Chancellor Rick MacLennan and the Ventura College
community are seeking a forward-thinking, 
problem-solving educator and proactive team player to lead
our dynamic and highly diverse institution.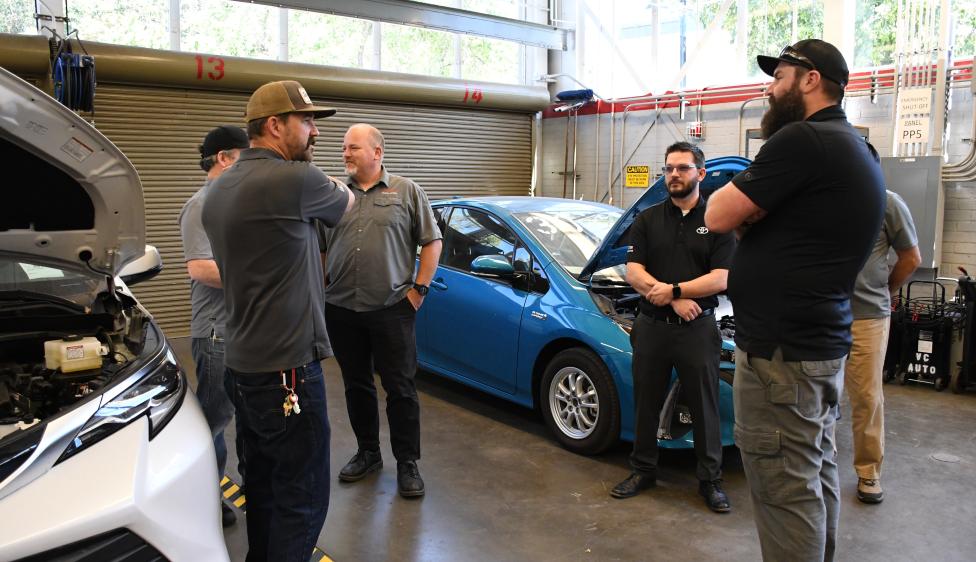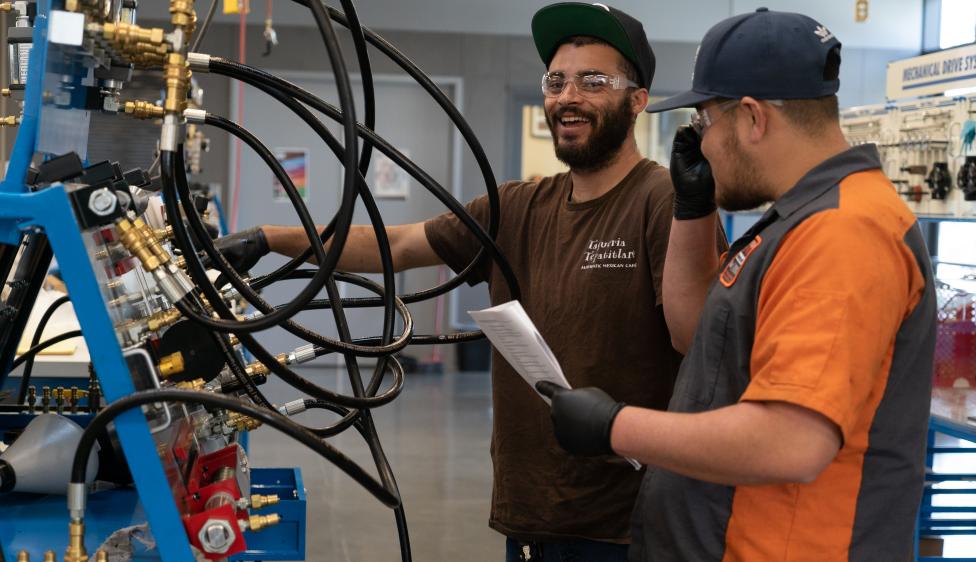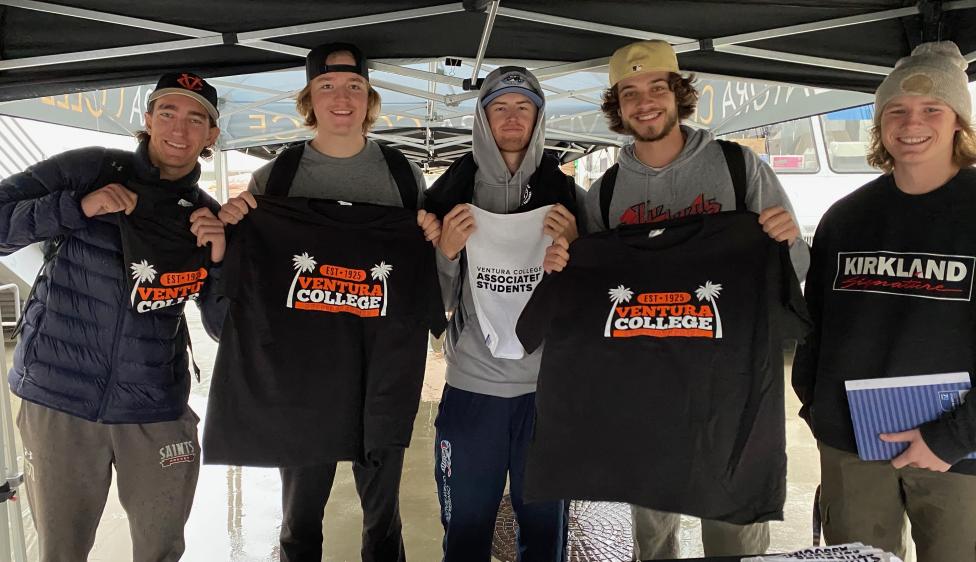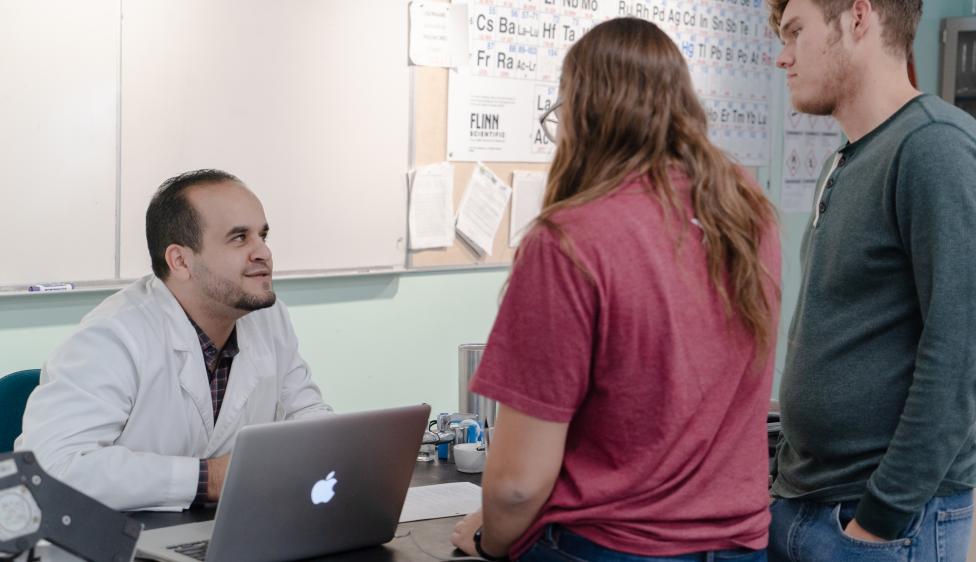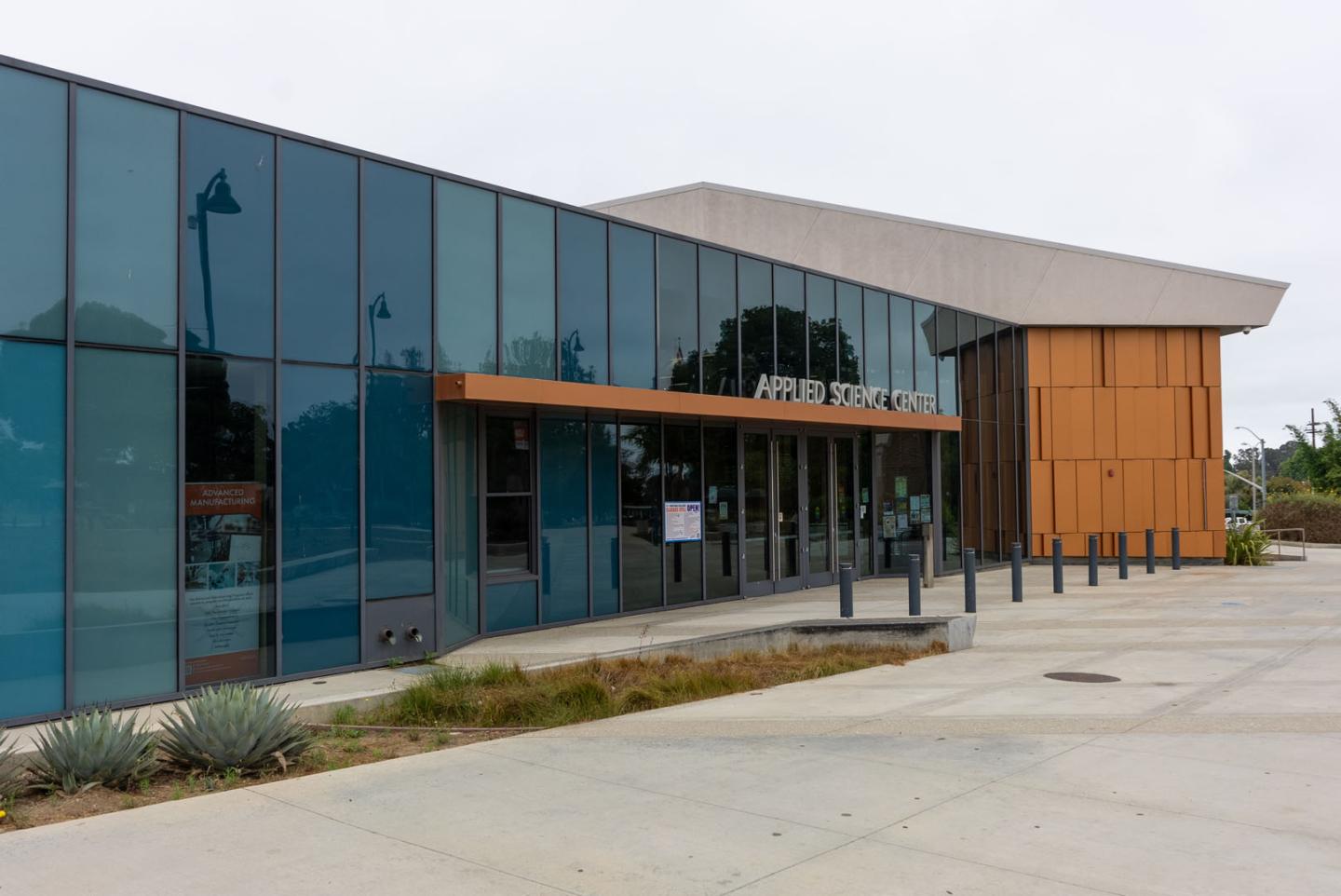 Description
Under the direction of the Chancellor, the President serves as the Chief Executive Officer of the college, oversees the academic and student services functions for the college, ensures sound fiscal and facilities management, and implements statutes, regulations, policies, and procedures in consideration of the mission of the district and college. 
Representative Duties
Plan and develop the overall academic direction for the college in conjunction with the Chancellor; plan and recommend the instructional and student services programs, college budget, and the organizational structure of the college; collaborate with district and college staff with regard to the strategic planning of short and long range goals and objectives, management of facilities, policy development, and resource allocation.
Administer the overall development, evaluation, and improvement of the college curriculum and student services programs, services, and activities based on effective research and analysis; oversee the collaboration of instructional and student services managers to provide and enhance a student-centered model of education.
Plan, organize, direct, and evaluate the activities of the college pursuant to the mission of the district and college and the goals and objectives as set forth by the Board of Trustees; report on college achievement of district and college goals.
Provide leadership for sound fiscal planning in the development and management of the institution's budget and externally-funded initiatives; plan resource allocations for facilities, equipment, and technologies that support the mission and goals of the college and district.
Conduct administrative staff meetings and councils; provide guidance to and receive advice from faculty organizations on matters relating to the instructional and student services programs and staff.
Establish and facilitate communication between the college, students, communities, businesses, and district; provide leadership for the development of outreach activities and partnerships that strengthen college viability; represent the college at meetings of the Board of Trustees, district cabinet, district planning activities in the community, and as appropriate at regional, state, and national conferences; ensure the visibility of the college within the community by promoting its accomplishments and developing appropriate marketing strategies.
Recommend the selection, retention, promotion, and termination of college personnel; provide staffing recommendations in compliance with equal employment opportunity principles and guidelines; lead and coordinate innovative efforts for staff development and the improvement of instructional and student services programs.
Coordinate projects and activities related to program and college accreditation, articulation, and matriculation.
Provide for the safety of students, staff, and the general public at the college; support the implementation of safety training programs and services for students and staff; oversee college facilities to ensure they are functional, energy-efficient, and safe.
Work cooperatively with the Academic and Classified Senates and Associated Students through a participatory governance process.
Make recommendations and decisions regarding curricula and courses in consideration of input from the Academic Senate and college management; involve staff in the development and continuous appraisal of the general philosophy and specific objectives of the college; coordinate a system of evaluation that appraises the effectiveness of programs and personnel.
Encourage development of a campus climate that will motivate students and staff.
Minimum Qualifications
Possession of a master's degree; and

One year of formal training, internship or leadership experience reasonably related to the administrator's administrative assignment.
Challenges and Opportunities
Cultivate

a culture of trust, transparency, belonging, collaboration, and effective communication that inspires a sense of unity among stakeholders that advances the College's Mission, Vision, and Guiding Principles.

Advance

Ventura College as a leader of diversity, equity, inclusion, accessibility, and anti-racism through programs and services that support recruitment and success for students of color, underrepresented students, and marginalized constituencies.

Enhance

efforts to provide students with a sense of place and create a welcoming environment for all students.

Identify

strategies to increase enrollment, retention, completion, and expanded access for all students given state priorities and environmental factors.

Further

the advancement of Hispanic/Latine student success through strengthening our Hispanic Serving Institution (HSI) identity.

Examine

the balance of online and in-person learning options to optimize educational outcomes for students.

Partner

with workforce leaders to align the vision of career education programming to meet the interests of students, the needs of regional businesses, and address the emerging and dominant industry sectors throughout Ventura County.

Oversee

the development and implementation of the strategic plans, management of facilities, policy development, and resource allocation.

Develop

a plan to dismantle the ongoing legacies of settler colonialism and honors the Chumash Peoples and their ancestorial land.

Champion

the expansion of services for East Campus and the Santa Clara River Valley.
Ideal Characteristics
A bold and visionary leader who recognizes and creates opportunities, innovates, and makes student-centered decisions.

A genuine collaborator who is committed to building meaningful relationships by engaging, empowering, and working with students, faculty, classified professionals, and administrators.

A commitment to supporting and investing in employees to improve organizational culture and increase retention.

A motivational and inspirational leader who will serve as a tireless advocate throughout the region, state, and nation.

A leader with cultural humility who views diversity in all its forms as an institutional value and is dedicated to incorporating diversity, equity, inclusion, accessibility, and anti-racism into all aspects of a college and the broader community.

A leader who is committed to meeting the needs of students and employees with diverse abilities and diverse academic, cultural, and socioeconomic backgrounds.

A transformational leader who embraces technology and fosters the on-going development of programs and services and innovative methods of delivery.

Demonstrates a strong dedication to the community college's mission of enhancing the quality of life and economic prosperity within the communities they support.

Show a readiness for long-term commitment to the college and a willingness to invest in its success. 

An adept communicator and active listener with a willingness to consider differing viewpoints and engage in effective conflict resolution.

Demonstrated achievement in promoting student enrollment, engagement, success, and retention.

Values and promotes career education programs in order to meet the needs of community employers and provide students with opportunities for in-demand, high wage jobs.

A skillful leader in crisis management with the ability to support and advance an institution through demanding times.

A fiscally astute leader with a proven track record of managing large, challenging, and complex budgets which are aligned with a strategic plan.

Demonstrated commitment to participatory governance and experience using collegial consultation.

Experience working in a collective bargaining environment.

Experience overseeing infrastructure projects from inception to completion.

Experience leading institution-wide regional accreditation and obtaining and maintaining programmatic accreditation. 

Experience engaging with political and legislative entities at the local, state, and national level.

A collaborator and educator who will maintain, build, and expand relationships with K-12 institutions, community organizations, university partners, and other higher education institutions.

Demonstrated ability to lead, navigate, and collaborate within a multi-college district.

A successful fundraiser who has experience working with college foundations and other philanthropic organizations.

A leader who takes accountability for oneself and expects accountability in others.
Salary Range
$239,208 - $280,668 Annually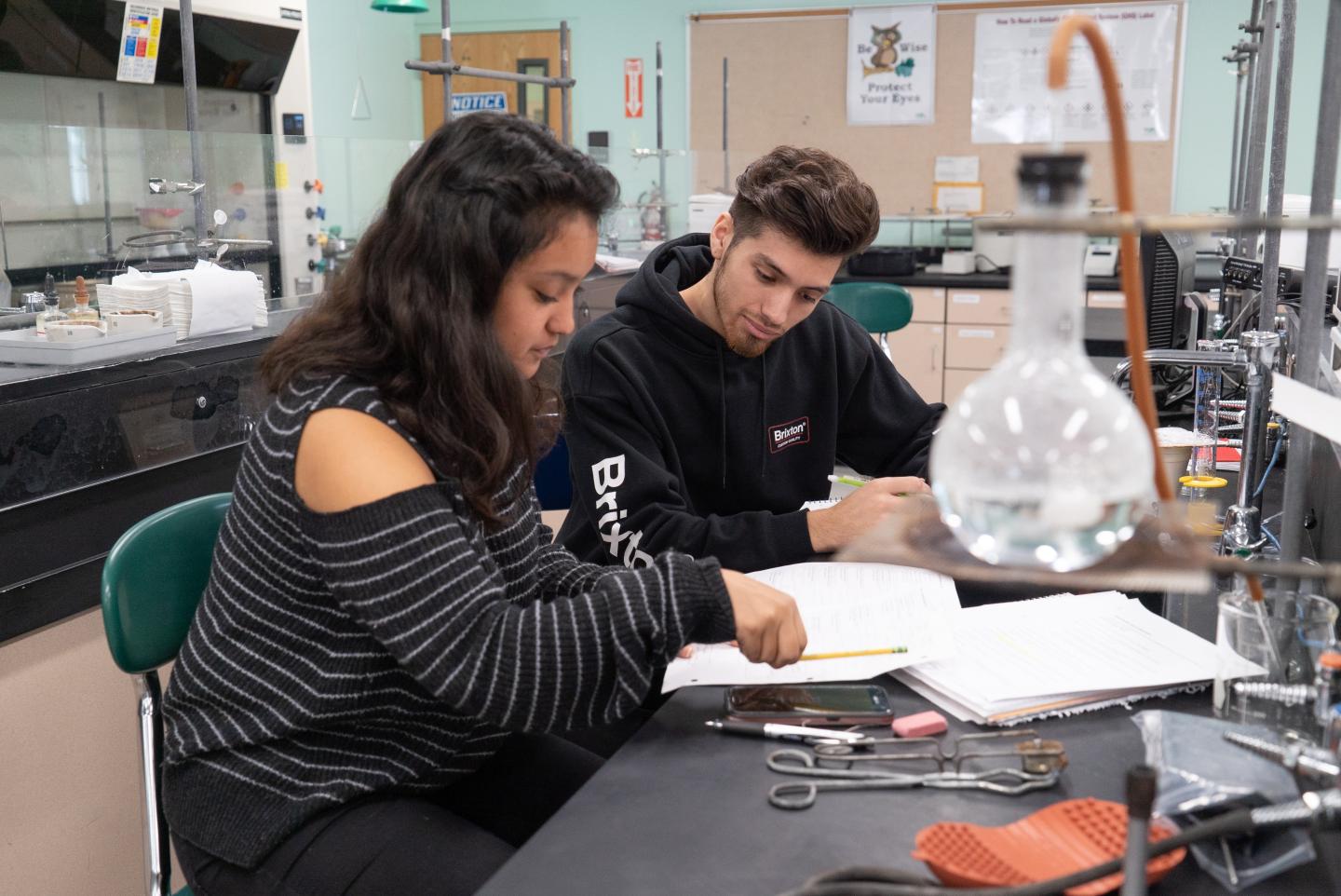 How to Apply
This is a confidential search process. To ensure full consideration, application materials should be received no later than January 8, 2024. The position will remain open until filled.
To apply go to https://acctsearches.org/president-ventura-college-vcccd-ca/ and upload your documents.
Candidates will need to have the following information or materials available to complete the application:
A letter of application (not to exceed 5 pages) that succinctly addresses the opportunities and challenges identified in the Position Profile and demonstrates how the candidate's experience and professional qualifications prepare them to serve as the President of Ventura College

.

A current resume including an email address and cellular telephone number.

A list of eight references: example, two to three supervisors, two to three direct reports, and two to three faculty and/or staff members from current and former institutions.
For additional information, nominations, or confidential inquiries please contact:
Julie Golder, J.D., Vice President of Search Services, ACCT, jgolder@acct.org, or (202) 775-4466 (office)
*An ACCT Search*
Screening Process
The selection committee will review and screen all applications.  The committee will invite the most qualified applicants to an initial interview. Following the initial interview, the Chancellor will interview the candidates recommended by the selection committee for final consideration.
Applicants with disabilities requiring reasonable accommodation during the selection process must inform the Human Resources Department, in writing, of the need for a reasonable accommodation no later than the application deadline. The request should include a description of the type and extent of the accommodation requested.  Requests for accommodation must be sent to:
Andrea Barrera Ingley, Director of Employment Services/Personnel Commission
Email: aingley@vcccd.edu
The Ventura County Community College District is committed to the principles of equal employment opportunity. It is the District's policy to ensure that all qualified applicants for employment have full and equal access to employment opportunity and are not subjected to discrimination in any program or activity of the District on the basis of ethnic group identification, race, color, national origin, religion, age, sex, physical disability, mental disability, ancestry, sexual orientation, language, accent, citizenship status, transgender status, parental status, marital status, economic status, veteran status, medical condition, or on the basis of these perceived characteristics, or based on association with a person or group with one or more of these actual or perceived characteristics.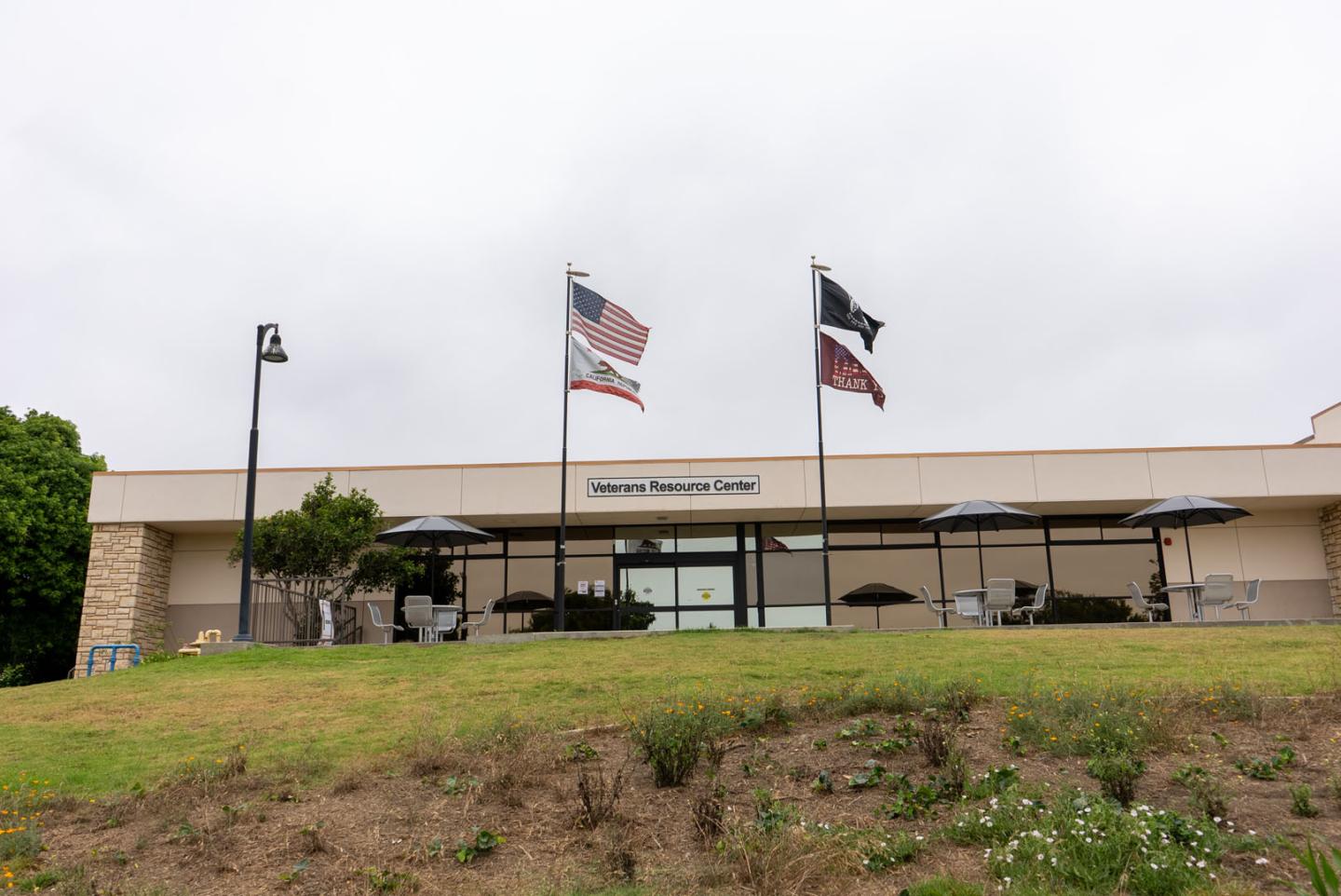 Institutional Strengths and Opportunities
VC is a leader in undergraduate education for our students and community. We strive to create a campus environment that fosters collaboration, communication, and mutual respect. The next VC President can expect to be welcomed into a college that enjoys a number of strengths, such as
Student Centered
Community Driven
Diversity and Inclusion
The new president will be introduced to many opportunities for improvement that, collectively with faculty, staff, and other leadership team members, can make VC an even greater institution.
Selected Program Highlights
Nursing Program: The Ventura College Nursing program is a nationally recognized program with accreditation from the California Board of Registered Nursing and the Accreditation Commission for Education in Nursing (ACEN). Students in this program rotate in areas such as pediatrics, obstetrics, medical-surgical, psychiatric/mental health, critical care, emergency room, community, and home health settings. With one of the strongest job markets in the world, VC's Nursing Science Program helps in students finding rewarding and life changing careers. 
Career Education: Ventura College offers a wide range of learning and hands-on engaging Career Education programs. Our Automotive program is one of the few in the nation that has a T-TEN certification partnership with Toyota. Our Diesel Mechanics program also has a outstanding college to career success rate thank in partnership with Gibbs International. Our Gene Hass Advanced Manufacturing Lab provides students with real and developing hands-on knowledge in the ever evolving field. Our Agriculture program is also a strong and thriving gateway to various rewarding careers, from Supervisory, to Plant and Food Supply, to management, and even soil and crop science, thanks to partnerships such as Mission Avocados. 
East Campus and Off Campus Programs: Located in Santa Paula, CA, VC East Campus and Off-Campus Programs bridges access to higher education for the underrepresented areas of the Santa Clara River Communities. Off-Campus programs serve over 800 

students per semester through enrollment in off-campus classes and student services.

Over 75 

percent of students enrolled in off-campus classes are from Fillmore, Piru, and Santa Paula. In 2019, VC began offering two Associate Degrees at East Campus. Students may earn an Associate Degree in Arts and Humanities and/or in Social and Behavioral Sciences.

Ventura College Foundation: The Foundation's signature programs include the VC Promise, scholarships, and textbook support through the Lending Library and Reserve Collection. 

The Miriam and Henry Schwab Academy of Music: The annual instrumental program is housed in VC's Performing Arts Center. The Miriam and Henry Schwab Academy of Music has three main components: an intensive three-week Summer Academy, the Henry Schwab Violin & Viola Competition, and an Extension Program during the Spring and Fall. The Summer Academy offers programs in Chamber Music and Symphony Orchestra.
Accreditation
The Colleges Accreditation was reaffirmed by the Western Association of Schools and Colleges in Spring 2017. VC is proud of the Ventura College Promise, a grant that pays for the first year at VC for newly graduated Ventura County high school seniors or GED recipients, regardless of family income or grade point average. It is a unique and outstanding way to support student access.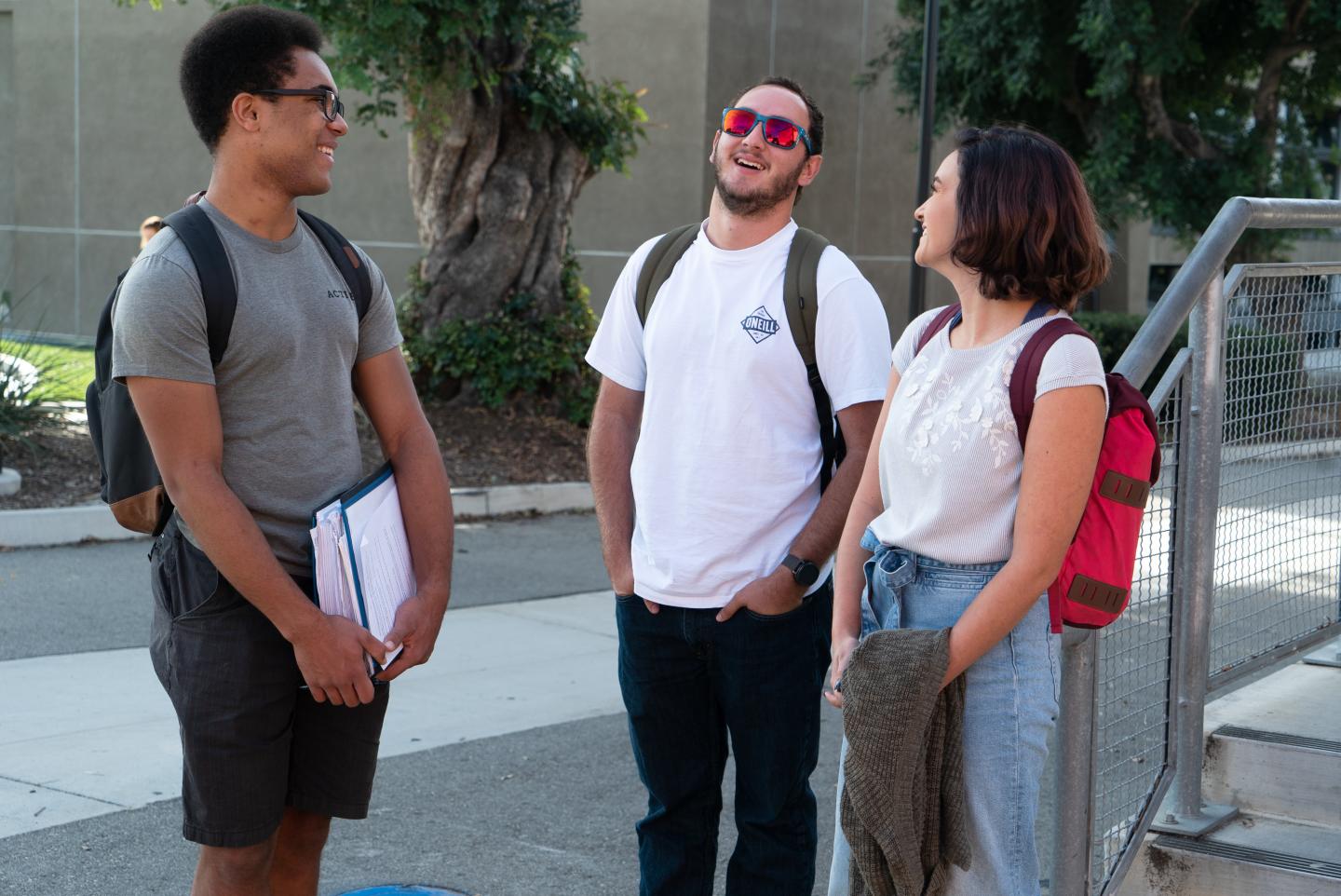 Ventura County is located on the beautiful California coast. Our Mediterranean climate is often described as the best in the world with average annual temperatures in the mid-70s. Ventura County's mountains, valleys and seashores give the area six different micro-climates, more than any other county in the nation. It is the gateway to Channel Islands National Park, one of only four designated national marine sanctuaries composed of five islands located just a few miles off the coast. The county has a diverse population with approximately 800,000 residents including 10 incorporated cities (Camarillo, Fillmore, Moorpark, Ojai, Oxnard, Port Hueneme, Ventura, Santa Paula, Simi Valley and Thousand Oaks) as well as unincorporated areas.
Though Ventura College draws students from other California regions, as well as other states and foreign countries, there is a particularly strong bond between our campus and the communities which surround it. For decades, Ventura College stood alone as the only postsecondary institution in the county, and as a result, the College counts as friends, supporters, and alumni, thousands of people from across the Oxnard plain and the Santa Clara, Ojai, Conejo and Simi Valleys. In many of these areas, but particularly in the west county, Ventura College is known simply as "The College.''
Today, Ventura College maintains the same strong commitments with its community. The performances of College drama, music, dance, and athletic groups and teams draw enthusiastic support from the community, as do professional and student artists who exhibit in the two College galleries. In addition to these curricular activities, special events, performances, and excursions keep the community focused on the College as an exciting cultural and recreational center.
Established in 1983, the Ventura College Foundation is one of the most successful community college foundations in California, having raised more than nearly $48 million for Ventura College and its students. Through this support, the Ventura College Foundation assists the College in facilitating student success and grows the impact and legacy of Ventura College as a vital community asset.