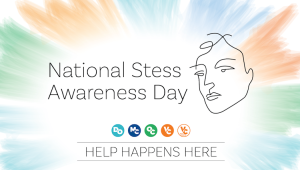 Stressed? Student Health Centers @ MC, OC, VC & VCEC offer free, confidential mental health counseling.
It's likely you experience stress every day. With school, the upcoming holidays and the pandemic, stress is everywhere. While some stress can be motivating, when it becomes chronic or overwhelming, it can negatively impact your physical, mental, and emotional wellbeing.
If you're feeling stressed, please reach out to our Student Health Centers.
Moorpark, Oxnard and Ventura colleges offer mental health counseling to help you manage stress and other mental health challenges by providing support and education.
You Are Not Alone
The Student Health Centers on our campuses offer short-term, confidential mental health counseling that is free to currently enrolled students.
Therapists can help you with healthy strategies to deal with:
Anxiety
Relationship Difficulties
Family Struggles
Depression
Identity Concerns
Parenting Challenges
Stress Management
Conflict Resolution
Academic Challenges
Grief and Loss
Negative Body Image
Loneliness
Please call to set up a free student consultation with our trained and caring professionals at each college.
Other community resources are also available.
Ventura County Behavioral Health Crisis Team: 866-998-2243
Didi Hirsch 24-hour Suicide Hotline 877-727-4747
USC Suzanne Dworak-Peck School of Social Work Tele-Mental Health
Text "Courage" to 741741 for FREE 24/7 for mental health support.