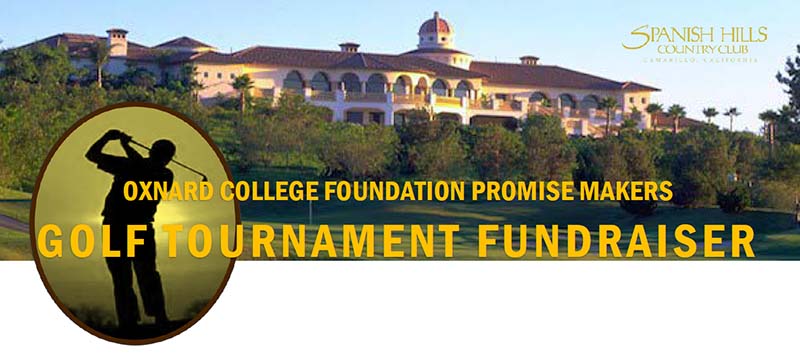 Oxnard College and the Oxnard College Foundation would like to invite you to join us for the 2017 Promise Makers Golf Tournament Fundraiser on July 24, 2017, at Spanish Hills Country Club in Camarillo.
Oxnard College is a 2-year higher learning institution whose mission is to "embrace academic excellence by providing multiple pathways to student success."  Our Foundation is a 501(c)(3) non-profit organization that works to provide support to campus development, student scholarships and educational programs to enable the College to serve as an exemplary multi-cultural community resource.  Both Oxnard College and the Foundation have united to launch the Oxnard Promise Program which will enable every high school student in the Oxnard Union High School District to pursue higher education by offering them their first year at Oxnard College tuition free. 
See the foundation website for complete details.