Friday, May 20, 2016 - 8:00am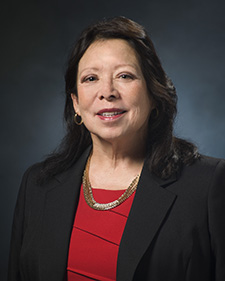 THE CHANCELLOR AND BOARD OF TRUSTEES WELCOME THE NEW OXNARD COLLEGE PRESIDENT
Please welcome Dr. Cynthia Azari, president of Oxnard College. Dr. Azari brings more than 30 years of community college administrative experience to Oxnard College and the Ventura County Community College District (VCCCD). Dr. Azari has been president of Fresno City College, Riverside City College, and Pennsylvania's Butler County Community College, in addition to holding administrative positions throughout California and nationally.
Dr. Azari earned an Ed.D. in Educational Leadership from Seattle University in Washington and a Master's Degree in Industrial Relations and Education Administration from West Virginia University. She has a reputation as a strong advocate and student-centered role model, having risen from modest means into the ranks of senior higher education leadership. She is known to be very hardworking and involved with students and faculty on campus. "Dr. Cynthia Azari will be a significant and needed addition bringing diversity, equity, depth of knowledge and experience to our District team, Oxnard College and the Oxnard community," says Larry Kennedy, Chair of the VCCCD Board of Trustees.
"Dr. Azari is a well-known proponent of shared governance and collective decision-making and has served on accreditation teams for community colleges in California, Nevada, and Montana. She understands the importance of partnerships with business and industry to propel Oxnard College ahead. She has the qualities that are important to take Oxnard College forward from its 40th anniversary. We are enthusiastic at having Dr. Cynthia Azari join Oxnard College and the community and welcome her to the Ventura County Community College District," adds Chair Kennedy.
The Board of Trustees and I express our sincere thanks and appreciation to President James Limbaugh for his quality leadership and contributions to the college and the District and we welcome the arrival of Dr. Cynthia Azari as the president of Oxnard College.
Best Regards,
Bernie
Dr. Bernard Luskin
Chancellor
Ventura County Community College District