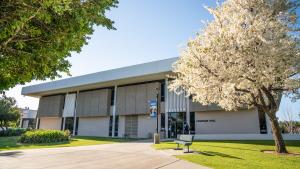 The falcon cannot hear the falconer;
Things fall apart; the center cannot hold;
Mere anarchy is loosed upon the world,
The blood-dimmed tide is loosed, and
Everywhere
The ceremony of innocence is drowned;
The best lack all conviction, while the worst
Are full of passionate intensity.
Excerpt from " The Second Coming" William Butler Yeats
The tragic racially motivated murders of George Floyd, Ahmaud Arbery, and Breonna Taylor along with  Amy Cooper's performance of white supremacy have highlighted the inequities, frustrations, and injustice experienced systematically by Black/ African American communities in this nation. In the images from the news and on our devices, we recognize the epidemic of racial violence visited upon men of color, and particularly Black men as well as the toll of the COVID-19 pandemic on our communities of color. As a member of society, we must acknowledge the deep-rooted pain and injustice experienced systematically by so many of our brothers, sisters and non-binary siblings. Allies are needed now more than ever because this is not a problem that can and should be solved by minorities alone. Allies are needed now more than ever; people of conviction who listen and engage in honest dialog leading to concrete action. Moorpark College family,  let us use our individual and collective talents on a daily basis to find more and better ways to empower students and colleagues in their learning and work environment.  Community colleges train essential employees as well as the leaders of society. What role do we have in repairing and some might say recreate the social contract that undergird our democracy? Silence is not an option; we are educators and must not ignore or dismiss the pain and frustration that drive the actions of civil disobedience we see in cities around the country and now the world.
Mahatma Ghandi reminds us "actions expresses priorities". Words are not enough to dismantle systemic injustice. What will be our role in healing the racial trauma that has evolved from generational injustice? We must turn our collective grief and outrage into individual and community action. I call on the Moorpark College family to be intentional in how we support one another and our students. Though we are angry and in despair, Moorpark College through the dedication of our faculty, staff, and administrators,  demonstrates its commitment to the success of all our students by closing the equity gap. Our actions provide pathways for economic prosperity and social mobility. How our marginalized and underrepresented students experience Moorpark College is as much an indicator of our success as being recognized as an Aspen 150 college or the Best Community College in California. How does each one of us in our roles as faculty, staff, and administration foster a culture of inclusivity? Are we creating classrooms, labs, offices, learning and working spaces that respect difference and foster a campus ethic that prioritizes cultural competence? To be agents of social justice, this moment in American civilization demands that we do more than celebrate diversity. It requires that providing access to high-quality education and helping students achieve their educational goal is a place to start. Change means we seriously determine how we support our faculty, staff, and managers of color so they reach their full potential and achieve career success in our college and District?
I call on everyone in the Raider family to revisit the Moorpark College  Values Statement  which states " Our actions and decisions are based on the following values: Integrity, Collegiality, Equity & Success, Excellence and Creativity & Innovation."  In our Vision Statement,  we make the following commitments to our students, our community, and each other:
·       We will provide equitable educational opportunities through early intervention initiatives, accessible and clearly mapped curriculum, and robust student support services
·       We will foster a love for learning across the broad areas of human knowledge and understanding
·       We will nurture a civically-minded campus dedicated to engaging and improving our community and democratic republic through a culture of civil discourse and practice
·       We will provide a safe and secure learning environment on our campus
·       We will promote wellness through self-awareness, self-care, and support of one another to establish and maintain healthy lifestyles
How are we actually doing this in the context of systemic racial and geographic inequity? How does each one of us protect our students of color from an educational system that was not designed for them, individuals with learning and physical disabilities or for women or working parents and first-generation students for that matter?
Dr. Martin Luther King, Jr tells us "only in the darkness can you see the stars". This chaos is an opportunity to live up to the ideals of the social experiment that is America, but now the experiment can build institutions based on our shared commitment to justice and equity.  The sense of urgency is that with the new contract there is potential to reverse history to eliminate the cycle of racial and gender violence, economic inequality, disproportionate access to health care and discriminatory policing. 
I hope you will join me for the Campus Update at noon today; the first half of the meeting will address next steps.
Your well-being is important to us all. If you or anyone you know is in need of support, assistance is available through the Employee Assistance Program, (800) 367-7474. Here is the link to the DAC information page: https://www.vcccd.edu/departments/human-resources/benefits/employee-assistance-program
Crisis counseling for students is available through the Student Health Center at (805) 378-1413. Phone or video appointments are available through Telehealth.