Wednesday, May 3, 2017 - 6:30pm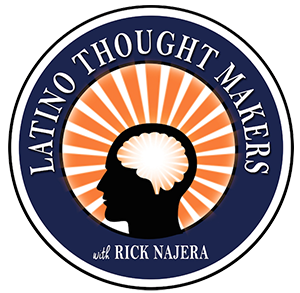 Join host of Latino Thought Makers, RICK NAJERA (CBS, Hulu's East Los High, Mad TV, In Living Color) Writer/Director/Comedian/ for the series season finale "Women Who Rule". The season finale will feature special guests Patty Rodriguez (Producer at 102.7 KIIS FM with Ryan Seacrest, entrepreneur, creator of Lil' Libros and Mala Jewelry), Pilar Marrero (journalist at La Opinion), Aidyl Gonzalez-Serrichio (scientist, teacher). Stay tuned for more updates!
Latino Thought Makers, "Women Who Rule" will take place on Wednesday, May 3, 2017, at 6:30 p.m. at Oxnard College, Performing Arts Center, 4000 S. Rose Ave, Oxnard, CA 93033. Doors open at 6:30 p.m. Tickets are FREE and the event is open to the public with registration on EventBrite. Parking is FREE in Lot H on the night of event only.