MC and the Ventura County Astronomical Society Present A STAR GAZERS EVENT: COMET OBSERVING: THEN and NOW! Charles S. Morris of the Dreamweaver Observatory will share images of spectacular comets, as well as share what to watch for in the skies this year! 
Friday, JAN. 20 at 7:30 PM.
MC FORUM: AA building Room # 147. This is a free event to students, staff and the community.
Please RSVP to mcfoundation@vcccd.edu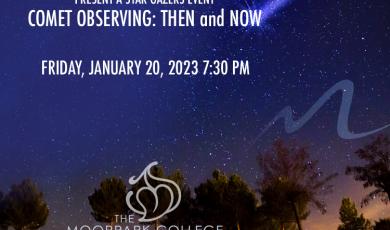 Location
Moorpark College upper-campus quad