Join us for Career Week 2023. 
3/2: RESUME RALLY IN-PERSON Library 3rd floor Writing Room
3/7: CAREER & INTERNSHIP EXPO IN-PERSON* Raider Walk 10am-2pm
3/7: ENTERTAINMENT INDUSTRY PANEL IN-PERSON 4pm AA Bldg Forum. Networking to follow
3/9: PHI THETA KAPPA INDUCTION CEREMONY VIRTUAL
BONUS! 3/14: CAREER & INTERNSHIP EXPO VIRTUAL 
Visit: https://bit.ly/MC-CW2023 to sign up and download Resume Templates.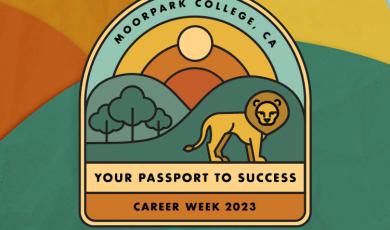 Location
Moorpark College