Awards
NEH Summer Seminar: George Washington University, 2014

Chancellor's Award for Excellence, Ventura County Community College District, 2010.

Great Teacher's Seminar Participant, 2006.

Zhejiang Province, China, Meritorious Service Award, 2005.

NEH Summer Faculty Fellowship, The Johns Hopkins University, 1991.

NEH Summer Institute, University of Wisconsin, 1989.

Outstanding Teaching Award, Beijing Foreign Studies University, 1988.

NEH Summer Faculty Fellowship, Columbia University, 1985.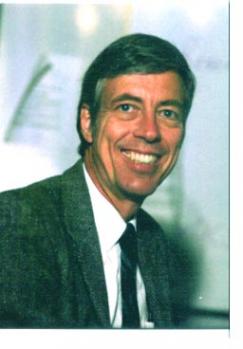 About
Let me begin by saying that I do not have a "teaching philosophy" so much as a learning philosophy.  Experience and years in the classroom has led me to believe that the deepest and most significant learning students can achieve is that which they find within themselves, create for themselves, and cherish in themselves.  Hence, I strive to be a coordinator of curriculum – i.e. helping to determine what ideas, concepts and lessons students ought to work through.  From there I try to set the table for them and then encourage and coach them through the process of tasting all the material and learning how to critically analyze the material, determine the truth or the near truths, and then decide how to incorporate that learning into their professional and personal evolution. 
                With regards to this particular position of serving as an Adjunct Faculty member in Fairleigh Dickenson University's International Summer Program in China teaching American history I believe my primary function would be to be an instructional and intellectual bridge between civilizations, understandings of historical and national developmental process and the interpersonal community building among a mix of American and Chinese students.  Having taught American history in China, Singapore as well as in the United States, I am familiar with the aspects of American history that Chinese and American students find interesting and mystifying.  For Chinese students, I have learned to call upon my own academic preparation and experience teaching Chinese history to find examples, analogies and explanations of elements of American and western civilization that employ logic and human understandings that are familiar and approachable through their cultural and world views. Conversely, through years of seeking to interpret Chinese history and civilization to American students, I have developed a toolkit of how to make the Asian world explicable and comprehensible to American students.  Admittedly, doing so would not be a primary function of the position but in-as-much as I could enhance the experience of the American students studying American history in China by helping them adjust and connect to their surroundings, their classmates, and their intellectual growth, that would be a genuine benefit and bonus for them.  To help both American and Chinese students to be better able to critically analyze their collective historical legacies and their personal versions of the human condition in the midst of experientially obvious alternatives would be my greatest goal in servicing the purpose and potentialities of the program.
                Years ago, as an undergraduate, I had a really nice landlady who was slightly hard of hearing.  When I first introduced myself to her as "Scott" she heard "Scout".  Hence, she always addressed me as "Scout" and to some degree I think that might sum up the role I have been trying to play in higher education for decades.  I try to scout out pathways to better understandings.  I then try to get the students to join me on the journey to those meadows of mindfulness.  While we are all there, I encourage the students to note their surroundings and the beauties and possibilities we have mutually discovered. 
Publications
BOOKS AUTHORED

Quiet Passages: The Exchange of Civilians Between the United States and Japan During the Second World War, Kent State University Press, 1987.

BOOKS, EDITED:

P. Scott Corbett, Cognitive Civilizations: The Weaving of Our Verbal Homes: World History II, Cognella Custom, 2019.

P. Scott Corbett, with Volker Janssen, John M. Lund, Todd Pfannestiel, and Paul Vickery, US History, OpenStax, [https://openstax.org/details/books/us-history], 2016, ISBN-13 978-1-938168-36-9.

P. Scott Corbett and Ronald C. Naugle, Life, Liberty, and the Pursuit of Happiness: Documents in American History, Volume I, McGraw Hill, 2004.

P. Scott Corbett and Ronald C. Naugle, Life, Liberty, and the Pursuit of Happiness: Documents in American History, Volume II, McGraw Hill, 2004.

Felix B. Tan, P. Scott Corbett, Yuk Yong Wong, eds., Information Technology Diffusion in the Asia Pacific: Perspectives on Policy, Electronic Commerce and Education, Idea Group Publishing, 1999.