Education
University of Southern California
California State University, Northridge
California Lutheran University
Ventura College
Awards
Ventura County Leadership Academy 2020 Educational Leader of the Year
https://newsroom.vcccd.edu/2020/02/19/oxnard-colleges-oscar-cobian-is-named-educational-leader-of-the-year/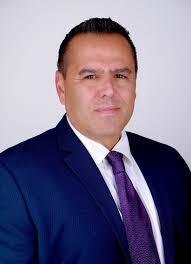 About
Dr. Oscar Cobian, Vice President of Student Development at Oxnard College, grew up in Ventura County and attended a community college after high school.  As a result of the experience as a first-generation student at a community college, he was able to transfer to a four-year university.  Eventually, Oscar returned to Oxnard to serve his community as an educator and leader. 
Dr. Oscar Cobian holds a master's degree in Counseling and Guidance from California Lutheran University and Ed.D. In Higher Education Administration from the University of Southern California.   Dr. Cobian started his career in community colleges as a part-time counselor at Oxnard College in 2001 -2003.  He grew up in the community surrounding Oxnard College and is the first in his family to receive a college degree.
Dr. Oscar Cobian was appointed Vice President of Student Development at Oxnard College in June of 2015.  He currently oversees the programs and areas that focus on student services, student success, student engagement and the student experience on campus, including student discipline and athletics. Oscar is also the co-chair of the College's Incident Command which is currently overseeing the COVID 19 Taskforce on campus.
He has over 25 years of experience working in higher education in the area of student services, including eight years as a community college administrator in the Los Angeles Community College District where he served as Dean of Student Services and Vice President of Student Services. His areas of expertise include student success and matriculation, student engagement, program development and coordination, management of federally funded TRIO programs, outreach, and all forms of Counseling Services.