Professor of Music, Director of Theory & Music Technology, Honors Program Coordinator, Study Abroad Co-Chair, Faculty Advisor
Contact
https://vcccd-edu.zoom.us/my/nathanbowen
Office
Monday: 10:00 am-11:00 am, Tuesday: 9:00 am-10:00 am, Wednesday: 10:00 am-11:00 am, Thursday: 9:00 am-2:00 pm
Education
Ph.D., M.Phil., Music Composition, The Graduate Center, CUNY
M.A., Music Composition, Queens College, CUNY
B.M., Music Composition, Brigham Young University (University Honors)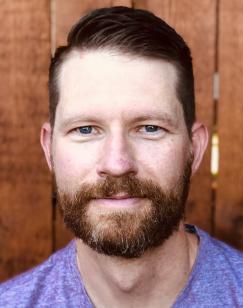 About
Office hours (use zoom link above if you want to connect remotely)
M/W online – 10:00-11:00am
Tu/Th online and in person 9am-10am
Th online and in person 1:00-2:00pm
__
Prof. Bowen serves as program lead for the Moorpark College Music Technology program.  Follow us on Instagram @mcmusictech and send Prof. Bowen an email to get involved!  
__
Nathan Bowen received his doctorate in music composition at the CUNY Graduate Center, studying with Douglas Geers, Amnon Wolman, and Tania León. His dissertation on mobile phone music received the Barry Brook Dissertation Award. His work on mobile phone music has garnered invitations to conduct research at IRCAM with the Real Time Interactions Team in Paris and Goldsmiths in London. He has presented at Expo '74 Brooklyn, SEAMUS, ICMC, and NYCEMF, where he is an original member of the steering committee.
At Moorpark College he has been active in campus life and has served in a variety of roles, including Academic Senate Secretary and Vice President, Sabbatical Committee Co-Chair, Co-Chair of Education Committee on Accreditation and Planning (EdCAP), Co-Chair of Study Aboard Advisory Committee, Co-Chair of District Instructional Technology Advisory Committee (ITAC), Student Club Advisor, and is now assuming the role of Honors Program Coordinator.
Publications
Bowen, N. and Reeder, D. 2014. "Mobile Phones as Ubiquitous Instruments: Towards Standardizing Performance Data on the Network."In Proceedings of the Joint International Computer Music Conference and Sound & Music Computing Conference (2014).Athens.
Bowen, N. 2013. Mobile Phones, Group Improvisation, and Music: Trends in Digital Socialized Music Making. PhD Dissertation, CUNY Graduate Center.
Bowen, N. 2012. "4Quarters: Real-time Collaborative Music Environment for Mobile Phones". In Proceedings of the 1st Symposium on Laptop Ensembles & Orchestras. Baton Rouge.