Instructional Technologist Designer
Education
IGETC Transfer, Moorpark College
B.A. Speech Communication, San Diego State University
M.A. Communication, San Diego State University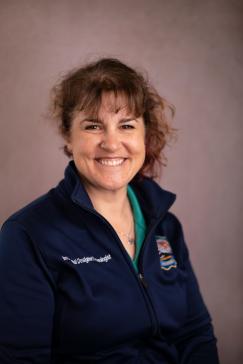 About
Hi! I'm Laura Knight, the lucky Instructional Technologist Designer at Oxnard College. People are my coffee. 
I began my post-secondary education here in this district when I was a student at Moorpark College. While at Moorpark, I found my place in the Radio Television Film program where I discovered a love of video editing. I transferred to San Diego State University where I completed my Bachelor's degree in Communication. A few years and some soul searching later, I earned my Master's degree in Communication with an emphasis on Interpersonal Communication and discovered a passion for teaching. 
I have the best job in the world because it combines my love of teaching and empowering students/faculty with my love of making and editing videos for bite-sized lessons and just-in-time learning to support student success. 
My latest interests are in using Digital Storytelling and gamification in education. Our stories create powerful connections. 
Publications
Criteria for Using Technology To Teach the Basic Course in Communication.
The Confluence of Divorce and Interpersonal Instruction: The Effects of Family of Origin Variables on Interpersonal Motivation, Knowledge, and Skills