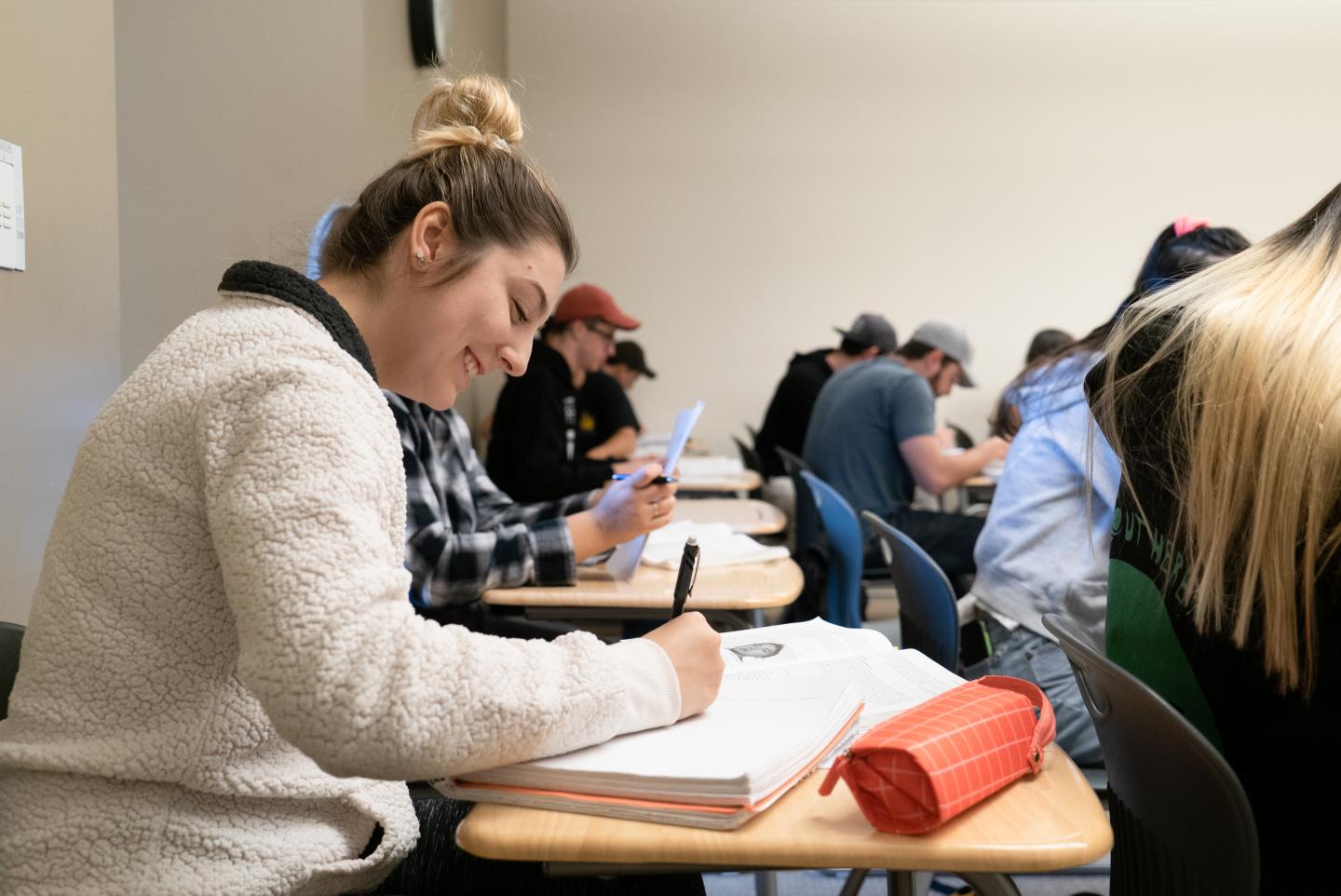 The VCCCD Marketing and Communications Department has created this style guide to use as a resource for writing webpage copy. We included the preferred way to write commonly used words and phrases, as well as cover the tone of your writing. Our goal is for clear and consistent pages. Please consider this document to be a handy resource that you can refer back to at any time.   
Remember: The best written website copy is simple, concise and accessible. We all aim for your pages to be user-friendly and a trusted resources for information.  
Students access webpages on mobile devices: Format text in short sentences, short paragraphs. Use simple, consistent wording/formatting.

Quick info: Direct, popular and important information first.
Call to Action: Use active voice, with verbs at/near the beginning.
Best Practices
Let your webpages show your personality to create a student connection. Students are the primary visitors and range in age from teens to mature adults.
Here's how to engage all ages:
Use you, we, our where you can. It will be mixed in with your school and/or department name.
Example from UCSB:
You're high-achieving, and so are we. University of California, Santa Barbara top rankings are a product of our numerous acclaimed programs across three colleges. Meet your academic match and excel away.
Use "students", rather than "individuals" or "people"
Avoid jargon, acronyms or complex terms whenever possible. If you must use them, define the terms.
Use the words your students use. (Helps with search engine optimization (SEO) and their understanding of the info.)
Write in active voice. "The committee proposed the legislation" not "The regulation was proposed by the committee."

​​​​​
Use consistent design so students know what to expect.
Use concise wording.
Write paragraphs with 2-3 sentences maximum.
Avoid tables or long paragraphs if possible.
Use bulleted lists.
Use bold or italic words--sparingly--to make a point.
Make sure web pages make sense on their own without needing information from another page.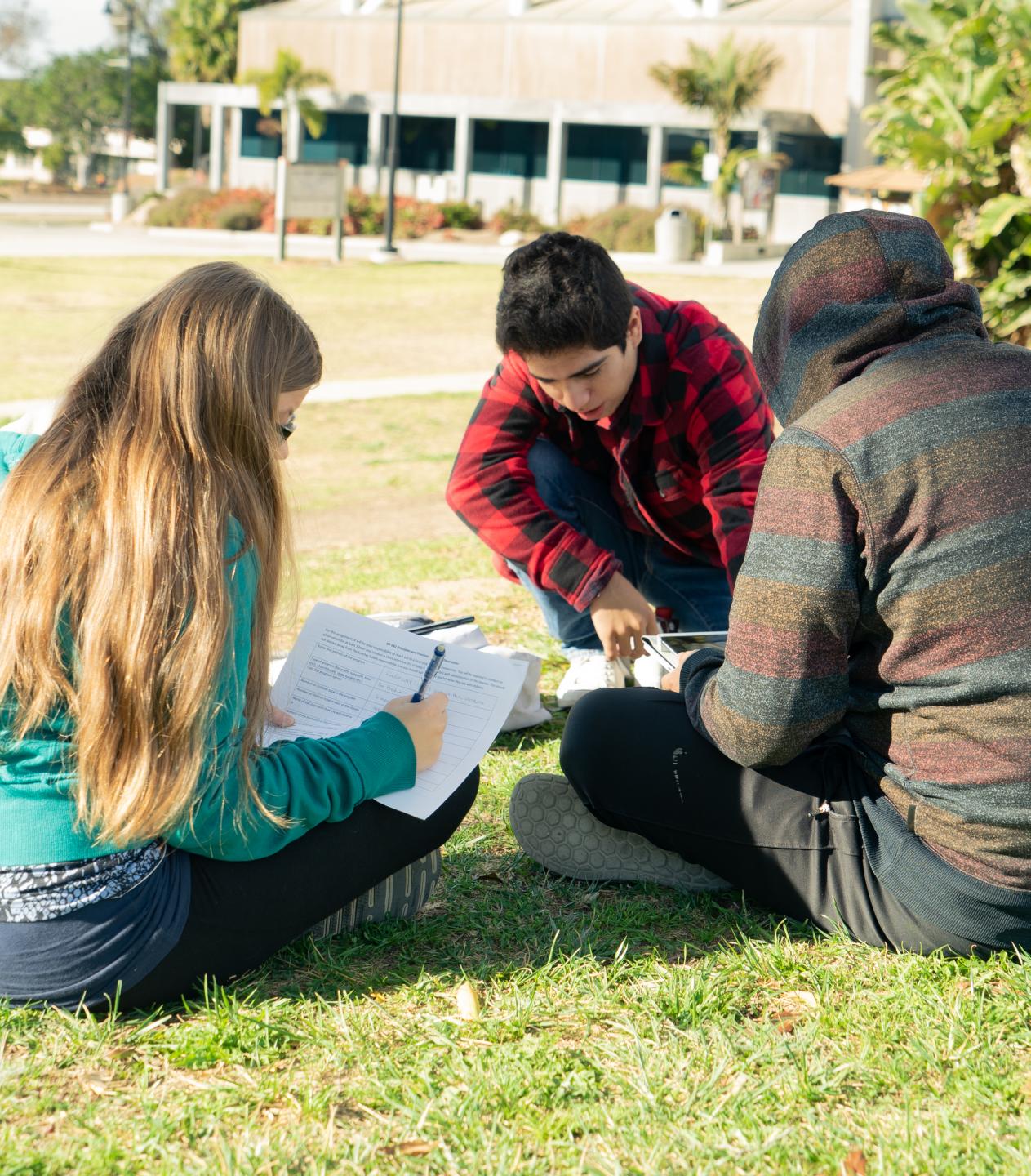 Consistent Wording & Format​
Format as 2020-21, with full year for the opening year and last two digits for the closing year.
"Events", not "Event Calendar" or "Calendar"
 "Contact", not "Contact Us", "Contacts", "Staff" or "Our Staff"
"FAQ, not "FAQs" or "Frequently Asked Questions"
"Please" Not needed.
"Resources", not "Student Resources"
"Tickets," not "Ticket" or "Ticket Information"
Abbreviations and Acronyms
An acronym is a series of initials, or initial letters, for an entity or organization that make up a unique word used as the shorthand for the organization's name (OPEC, NATO, NASA, etc.).
This is distinct from abbreviations, which are a series of initials used as the shorthand name for that organization (FBI, CIA, etc.) that don't make a word you can pronounce.
Acronyms and abbreviations often are used similarly.
In general, avoid unnecessary use of acronyms or abbreviations — whenever possible.
Example:
The California School Employees Association awarded two VCCCD employees a commendation. The association (not "CSEA") represents classified or non-teaching employees statewide.
When necessary, spell out the first reference followed by the acronym or abbreviation in parentheses; the acronym or abbreviation may be used for subsequent references.
Note: This is changing; many publications now do not use the acronym/abbreviation in parentheses immediately following the word. Instead, the acronym/abbreviation appears in subsequent references.
Example:
There are many ways to get involved in the Associated Students (AS). The AS Board of Directors' positions are open to applicants for the 2020-21 academic terms.

--OR--

There are many ways to get involved in the Associated Students. The AS Board of Directors' positions are open to applicants for the 2020-21 academic terms.
Acronyms and abbreviations may be used for the first reference if they are widely recognized: SAT, NASA
Use periods in two-letter abbreviations. Use all caps but no periods in longer abbreviations:
U.S., U.N., Ph.D. (even though it has the small "h"), BSE, YMCA, CI
Academic Degrees
The preferred form is to spell out degrees and avoid abbreviations. Note: The word "degree" should not follow an abbreviation.
How to Write Academic Degrees

| Formal Use | General Use 1 | General Use 2 | Abbreviated Use |
| --- | --- | --- | --- |
| Associate in Arts | associate degree (not associate's) | -- | A.A. |
| Associate in Science | associate degree (not associate's) | -- | A.S. |
| Associate Degree for Transfer in Arts | associate degree (not associate's) | -- | AA-T |
| Associate Degree for Transfer in Science | associate degree (not associate's) | -- | AS-T |
| Bachelor of Arts | bachelor's degree | bachelor's | B.A. |
| Bachelor of Science | bachelor's degree | bachelor's | B.S. |
| Bachelor of Science in Engineering | bachelor's degree | bachelor's | BSE |
| Master of Arts | master's degree | master's | M.A. |
| Doctor of Philosophy | doctoral degree | doctorate | Ph.D. |
| Education Doctorate  | doctoral degree | doctorate | Ed.D. |
Alumni
Avoid using only class years behind the names of students and alumni (e.g., Jane Jones '12). Exceptions: The material is primarily for an internal audience, there is a long list, or it is clear that these are students and alumni within the context of the material.

Variations: (Male) alumnus, singular; (Female) alumna, singular. We also use "alum" and "alumni" to refer to either male or female.

Preferred style for alumni who did not graduate: Sara Jones, who attended Moorpark College from 2008 to 2011…
Disabilities
In general, do not describe an individual as disabled or handicapped.
If it is relevant to the material and you must use a description, try to be specific:
Muhammad Ali, boxing hero and former Olympic champion, defied the symptoms of Parkinson's to light the torch in a rare public appearance.

Use "accessible parking," rather than disabled or handicapped parking
Fundraising and Fundraiser
Always one word
Inclusive Language
Use nonsexist language and follow these recommendations:
Don't say "he" when referring to an unspecified person. Instead, recast the sentence into the plural, or avoid the use of pronouns altogether.

(Incorrect) Each student is expected to turn in his paper by the deadline.

(Correct) Students are expected to turn in their papers by the deadline. Or omit pronoun if unnecessary: Students are expected to turn in papers by the deadline. 

If it's impossible to solve the problem using these approaches, remember that "he or she" is preferable to "he/she."

Use "they" for individuals who do not wish to specify "he" or "she."
Replacing Gender-Specific Titles or Terms

| Instead of: | Use |
| --- | --- |
| chairman | chair |
| businessman | business executive, manager |
| cameraman | camera operator |
| coed | female student |
| congressman | representative, senator |
| fireman | firefighter |
| foreman | supervisor |
| founding fathers | founders |
| mailman | mail carrier |
| to man | to staff, to run, to operate |
| mankind | people, humanities |
| manpower | workforce, employees |
| policeman | police officer |
Telephone Numbers
While the AP Stylebook recommends using hyphens between the area code and phone number, VCCCD uses parenthesis around the area code: (XXX) XXX-XXXX. It creates a short pause between the first three digits and the last seven when a user uses a screen reader. 
URLs
Use the shortest URL possible.
For root-level sites, do not use "http://" or the "trailing slash," (unless the webpage reference requires the "https://") 

Use: vcccd.edu, not http://www.vcccd.edu/ (link is external)
Headline
Capitalize all words in a title or headline except articles (a, an, the) and prepositions (of, on, to, at, in). Do not use all caps. (Students Engage in Community Outreach).
People
Capitalize a job title when it immediately precedes a person's name. The title is not capitalized when it is an incomplete designation, follows a name, or is on second reference.
Examples:
Oxnard College President Luis Sanchez

Luis Sanchez, president of Oxnard College

the president

Professor of Psychology Sally Smith

Sally Smith, professor of psychology

professor Sally Smith

the professor
Departments, Offices, the Board of Trustees
Capitalize the formal names of departments and offices, as well as the Board of Trustees. Do not capitalize informal names and incomplete designations.
Examples:
Department of Earth Science

the business department

the department

the Admissions & Records Office

the office

Capitalize the word "District" whenever referring to the District. 
Capitalize Board of Trustees and Trustee. 
Capitalize Boardroom 
Note: Words like Districtwide and Boardroom are one word
Buildings, Places, Centers
Capitalize the word "College" whenever referring to any of our colleges, even when words Moorpark, Oxnard or Ventura may not precede it.
Capitalize the formal names of buildings, places, and centers. Use the formal name on first reference and, in most cases, use lowercase on second reference.
Examples:
The Ventura College Library

the College Library

the library

Moorpark College Quad

the quad

Condor Hall

International Education Center

The center has six rooms.

The College allows ... (capitalize the "C" when referring to

Moorpark, Oxnard or Ventura

colleges) Note: When you are referring to multiple colleges, as with this example, the c is lowercase.
In general, put the building name first followed by the room number:
Events
The formal names of special events are capitalized.
Examples:
Transfer Fair

Earth Day

Commencement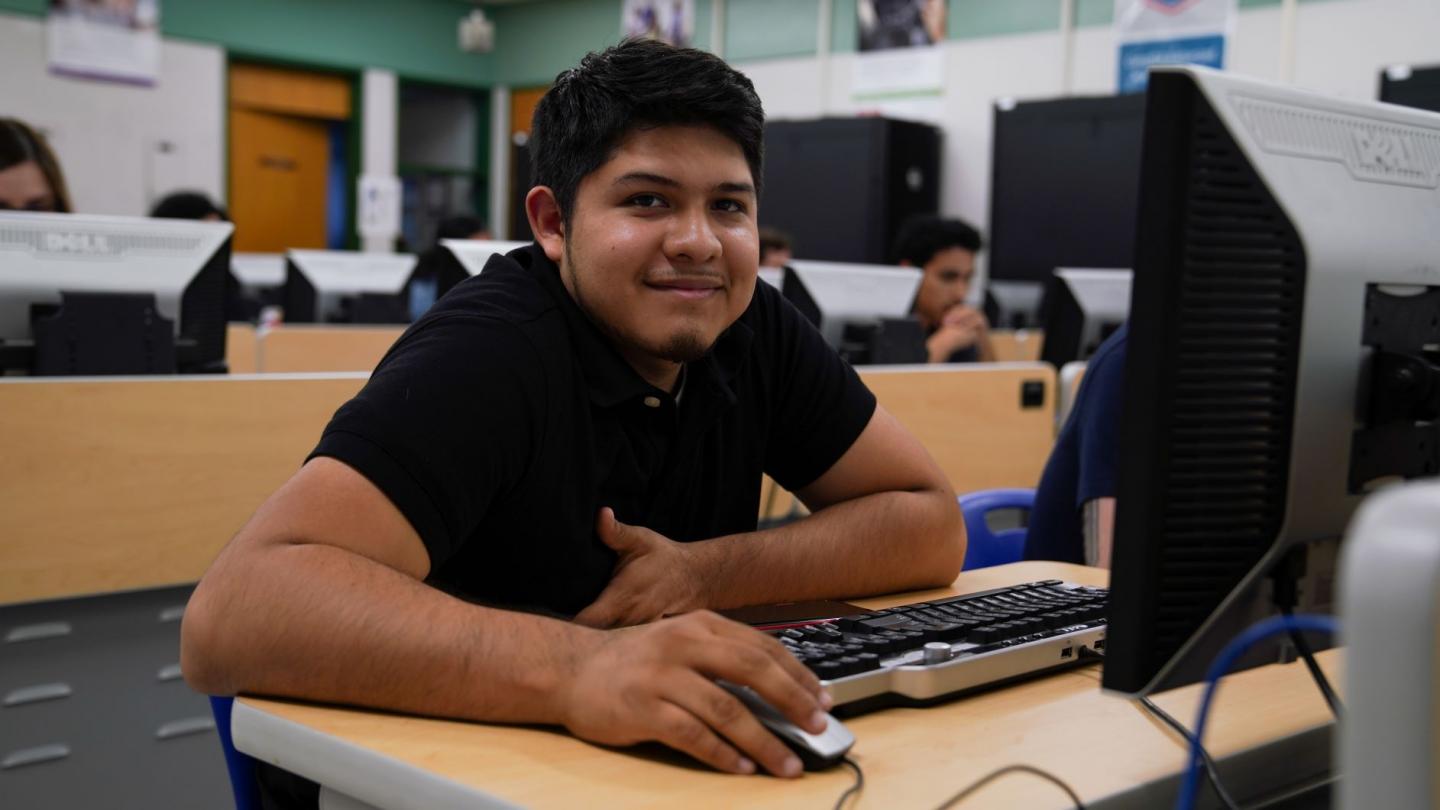 Dates
Use figures for days of the month.
Note: Omit the designations of nd, rd, st, th.
Place a comma between the month and the year when the day is mentioned:
On April 27, 2020, VCCCD brought together hundreds of people.
Do not place a comma between the month and the year when the day is not mentioned:
In April 2020, VCCCD brought together hundreds of people.
When a month is used with a specific date, abbreviate the month according to AP style: Jan., Feb., Aug. Sept., Oct., Nov. and Dec. (all others spelled out). Spell out when using alone or with a year alone:
Nov. 23, 2020

November

November 2020
Use the year, a hyphen and the last two digits to refer to a period of time within the same century as an adjective, but full years joined by a hyphen when the range crosses into another century:
the 2020-21 academic year

the 1999-2000 academic year
Use "to" instead of a hyphen when the year or time is a noun:
from 1999 to 2019

The meetings will take place from 8 to 11 a.m. Monday through Friday.
When abbreviating years to two digits, put an apostrophe in front of the years:
the Class of '76

the summer of '66
Dates following a day of the week should be set apart by commas:
He decided that Friday, Oct. 12, would be a convenient date.

Hyphens may be used with dates, and should be used with dates when both days of the week and dates are included.

The workshop is set for Monday through Thursday, July 18-21.
Exception:
The Office of Institutional Communications recognizes that some publications, such as posters and invitations, call for a design treatment that demands the more elegant presentation offered by Chicago style (such as spelling out a month).
Centuries and Decades
Noun: the 20th century

Adjective: 20th-century literature

the 1960s

'60s fashion
Time
Times generally come before days and dates when written:
The performance will take place at 3 p.m. Friday, Oct. 12.
When emphasizing the exact time, or when using a.m. or p.m., use figures (omitting 00 for on the hour); a space follows the figures; include periods in a.m. and p.m.:
12 a.m. should be referred to as midnight; 12 p.m. should be referred to as noon.
Spell out the units of measurement in time sequences:
"40 hours, 25 minutes, 14 seconds."
Content Styling can make your webpage  easier to read and to navigate for visually impaired visitors to your page. 
Note: See Accessibility Training Webpages for comprehensive info.
Heading Styles: Use to emphasize text for topics, categories and sections of content.

Hyperlinks: Use descriptive text such as the website or article title being linked to. Avoid vague hyperlinks like "click here."

Hyperlinks: Include a title to provide context. The Hyperlink Title acts as alternative text to the link and displays when the mouse hovers over the link.

Tables: Include a Caption to describe the Table and include the appropriate Table Header.