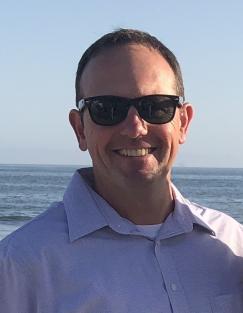 About
Andrew Dowd is an EMT Instructor at Ventura College, and has been teaching in the EMT program for the past 10 years. After starting as a skills instructor in 2010, Andrew was hired as a Primary EMT Instructor in 2013, and has been teaching the EMT course ever since.

Andrew is also an Engineer with the Ventura County Fire Department

Andrew holds an A.S. Degree in Paramedic Studies, an A.S. Degree in Fire Technology, and a B.S. Degree in Career and Technical Education from Sacramento State.

When he's not working, Andrew enjoys traveling with his family, including long trips they've taken through Australia and Europe. He also enjoys playing music, hiking, and surfing.