Ventura County Community College District
Chancellor Greg Gillespie and the Moorpark College
community are seeking a forward-thinking, 
problem-solving educator and proactive team player to lead
our dynamic and highly diverse institution.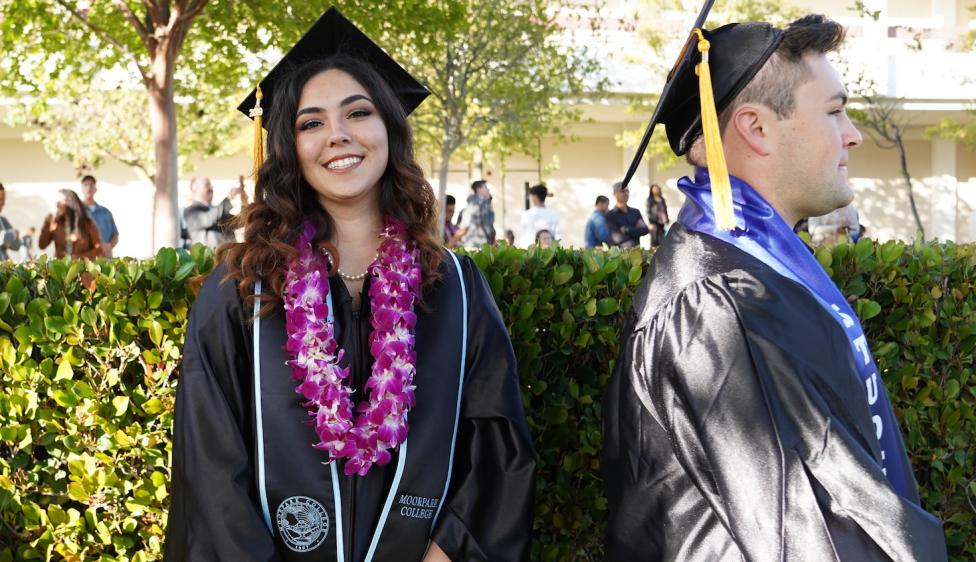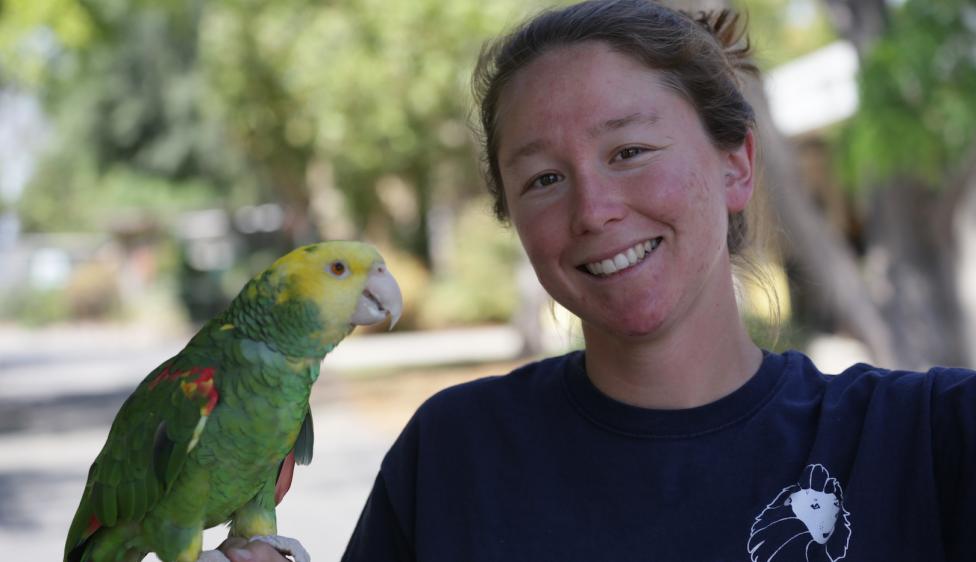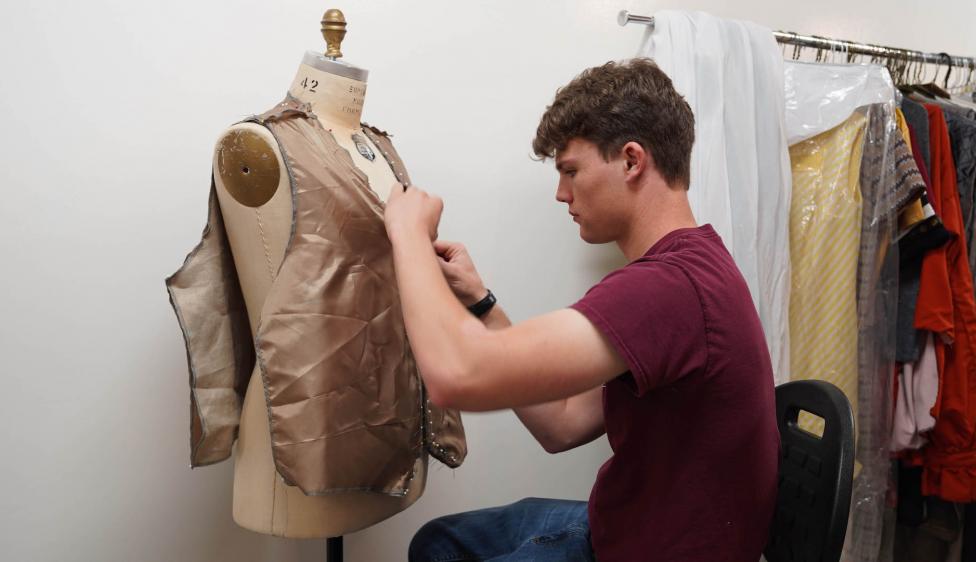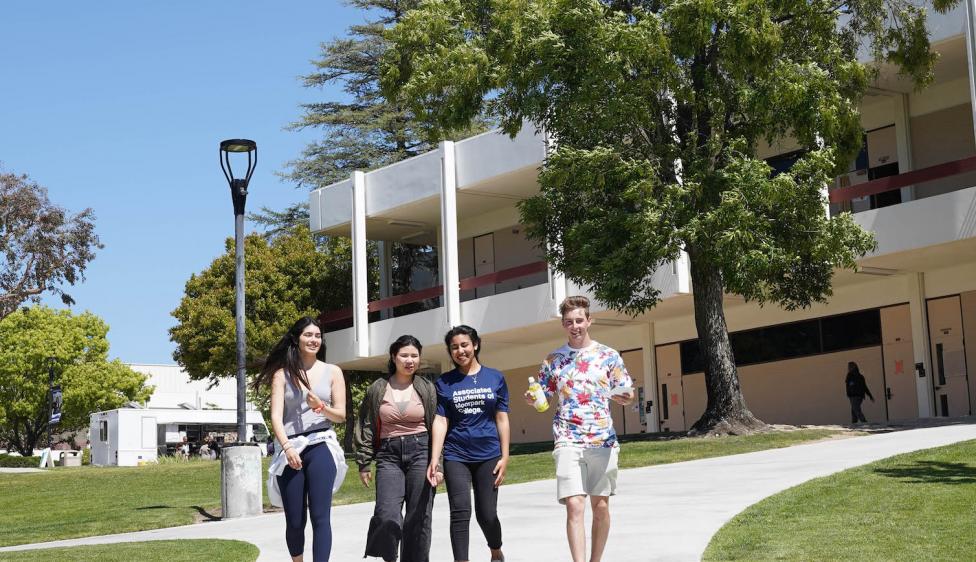 The Position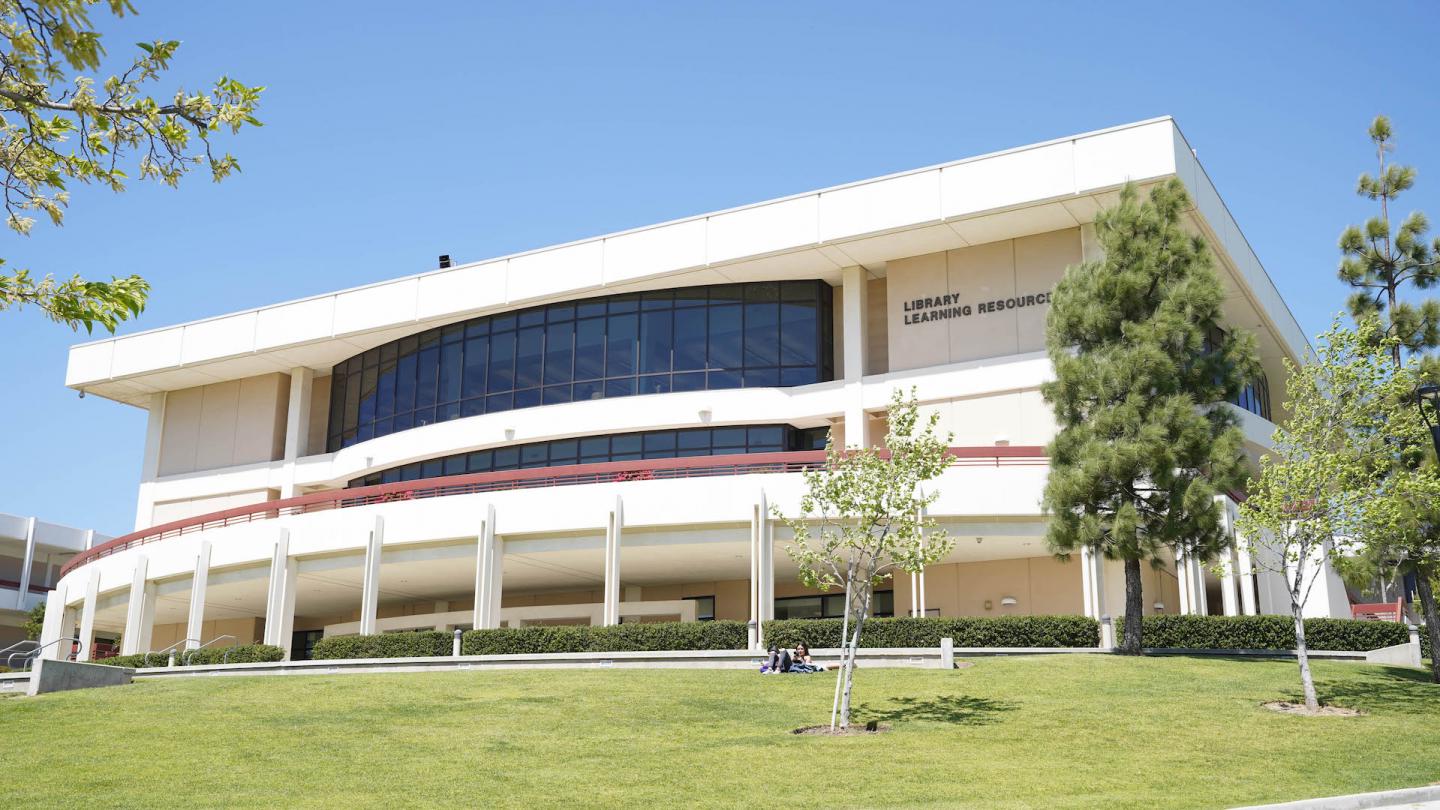 Under the direction of the Chancellor, the President serves as the Chief Executive Officer of the college, overseeing the academic and student services functions for the college, ensures sound fiscal and facilities management, and implements statutes, regulations, policies, and procedures in consideration of the mission of the district and college.
Representative Duties
Plan and develop the overall academic direction for the college in conjunction with the Chancellor; plan and recommend the instructional and student services programs, college budget, and the organizational structure of the college; collaborate with district and college staff with regard to the strategic planning of short and long-range goals and objectives, management of facilities, policy development, and resource allocation.
Administer the overall development, evaluation, and improvement of the college curriculum and student services programs, services, and activities based on effective research and analysis; oversee the collaboration of instructional and student services managers to provide and enhance a student-centered model of education.
Plan, organize, direct, and evaluate the activities of the college pursuant to the mission of the district and college and the goals and objectives as set forth by the Board of Trustees; report on college achievement of district and college goals.
Provide leadership for sound fiscal planning in the development and management of the institution's budget and externally-funded initiatives; plan resource allocations for facilities, equipment, and technologies that support the mission and goals of the college and district.
Conduct administrative staff meetings and councils; provide guidance to and receive advice from faculty organizations on matters relating to the instructional and student services programs and staff.
Establish and facilitate communication between the college, students, communities, businesses, and district; provide leadership for the development of outreach activities and partnerships that strengthen college viability; represent the college at meetings of the Board of Trustees, district cabinet, district planning activities in the community, and as appropriate at regional, state, and national conferences; ensure the visibility of the college within the community by promoting its accomplishments and developing appropriate marketing strategies.
Recommend the selection, retention, promotion, and termination of college personnel; provide staffing recommendations in compliance with equal employment opportunity principles and guidelines; lead and coordinate innovative efforts for staff development and the improvement of instructional and student services programs.
Coordinate projects and activities related to program and college accreditation, articulation, and matriculation.
Provide for the safety of students, staff, and the general public at the college; support the implementation of safety training programs and services for students and staff; oversee college facilities to ensure they are functional, energy-efficient, and safe.
Work cooperatively with the Academic and Classified Senates and Associated Students through a participatory governance process.
Make recommendations and decisions regarding curricula and courses in consideration of input from the Academic Senate and college management; involve staff in the development and continuous appraisal of the general philosophy and specific objectives of the college; coordinate a system of evaluation that appraises the effectiveness of programs and personnel.
Encourage the development of a campus climate that will motivate students and staff.
Education and Experience
Master's degree from a recognized accredited college or university, and
(a)    One year of formal training, internship, or leadership experience reasonably related to the administrator's administrative assignment.
(b)    Sensitivity to and understanding of the diverse academic, socioeconomic, cultural, disability, gender identity, sexual orientation, and ethnic backgrounds of community college students.
Ideal Characteristics
Full awareness of and deep commitment to the mission of California community colleges in improving the quality of life and the economic well-being of the communities they serve
View of diversity in all its forms as an institutional value, including meeting the needs of underserved student and community populations, experience with programs and organizations addressing the needs of the underrepresented in higher education, and seeking diversity in employment at all levels
A student-centered approach to leadership and decision making to maximize a richly diverse population of students' ability to  access the College's programs and services; be successful in their learning, both in and outside of the classroom; and achieve their educational goals, including completion of certificates and degrees and transfer to baccalaureate-level institutions
The leadership of continuous improvement in various forms of institutional effectiveness that is grounded in:

a strong sense of teamwork and buy-in throughout the College;
development of a clear vision with the College and an urgency to enthusiastically pursue it;
effective and integrated planning at all levels driving resource allocation decisions;
teaching and learning as central to the college mission;
on-going development of programs and services and innovative methods of delivery;
cultivation of a culture that values on-going assessment of student learning and other institutional outcomes;
data-driven decision making; and
overall, creative and innovative management of change

Strong commitment to participatory governance, including effective use of collegial consultation in achieving institutional goals and objectives as well as recognition of the contribution of faculty and other constituent groups in the decision-making process, as provided by AB 1725 and modern leadership practices
Understanding of the California collective bargaining environment and the importance of working effectively with employee groups
Effective interpersonal and group communication skills in working with individuals and constituent groups as stakeholders in an open, sensitive, and transparent way, both on and off-campus; writing and technology skills appropriate for the position
High standards of ethics and integrity in all behavior, relationships, and decision making; expectation of accountability in oneself and in others
Proven ability to effectively manage and utilize fiscal, human, and physical institutional resources, with a commitment to long-term financial and operational stability
Courage and sophistication to lead in a dynamic institutional environment—i.e., to be action and results-oriented, take appropriate risks, address issues and challenges, build consensus, and resolve conflicts while inspiring trust and confidence by serving others
Experience in cultivating and maintaining effective external relationships in support of student learning and success, through any one of the following strategies:

an active presence of leadership at the College and in the community, as well as an active presence of the community on the College campus;
advocacy for and support of the college—locally, regionally, and statewide;
resource development (College Foundation, the pursuit of grant funding, and other entrepreneurial initiatives, etc.);
partnerships with regional educational institutions, government, public agencies, and business/industry, in advancing the interests of the college and its students;
the pursuit of a leadership role for the College in up-to-date educational practices (e.g., enrollment management, use of technology, etc.) and recognition of the College for outstanding institutional outcomes; and
general representation and protection of the College/District at all levels

Understanding of leadership in a multi-college setting, including an ability to collaborate with other members of the Chancellor's team in uniting the colleges to pursue the mission and goals of the District and its Board of Trustees
Understanding of the role of a president within related authority structures, including, local, state, federal, and regional accreditation.
The Selection Process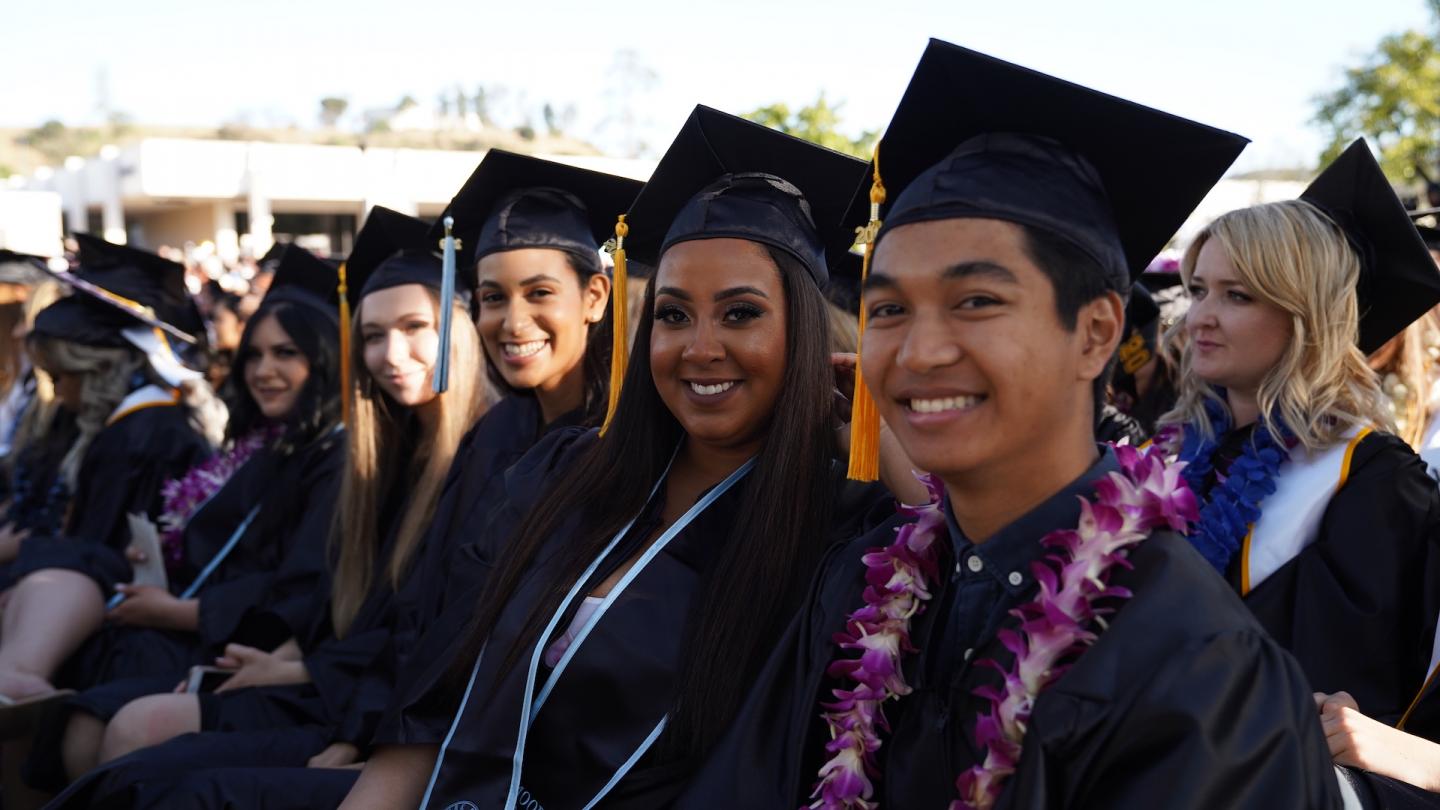 Application Process
The Moorpark College President search is a confidential process. The selection committee, representing the College, District, and community at large, will begin reviewing applications in early spring 2021.  The Board of Trustees will take final action on approving the hiring of the new president in a public meeting later in the spring with the objective of filling the position no later than July 2021.
Applications will be accepted until the position is filled. To ensure consideration in the initial review by the committee, all application materials must be submitted electronically, through the District's online application system, by midnight January 24, 2021.  Application materials must contain all of the following components:
A) A completed District Application for Management Employment.
B) A letter of application, no more than 5 pages, that includes the date, applicant's name, and the position for which the applicant wishes to be considered. In the letter, the applicant must demonstrate how s/he meets the minimum qualifications and the ideal characteristics as provided on the Position section above.  The letter should describe the applicant's understanding of and sensitivity to the diverse academic, social, economic, cultural, ethnic, and disability backgrounds of community college students.  The letter should also give the Committee a clear understanding of how s/he will contribute, as a fully participating member of the Ventura County Community College District, to addressing Moorpark College's strengths and opportunities.
C) A current resume summarizing educational and administrative background and experience.
D) A list of eight references, including names, titles, email addresses, and telephone numbers from the following constituent groups: two supervisors, two direct reports (including one support staff member), two community members, and two faculty members. The applicant should identify the constituent group of which each reference is a member. These references will not be contacted without the candidate's permission.
E) Official or unofficial copies of college/university transcripts demonstrating attainment of minimum qualifications. (An official copy of transcripts will be required upon being hired.) NOTE: Foreign transcript evaluation is required for foreign coursework used to meet minimum qualifications and must be included with application materials. For a list of recognized organizations providing transcript evaluation services, visit http://www.naces.org/members.
The above documents will be the only information considered by the Screening Committee during the application selection process.
For questions regarding submitting an online application, please contact:

Kelly Barton
805-652-5527
kbarton@vcccd.edu
Screening Process
The selection committee will review and screen all applications.  The committee will invite the most qualified applicants to an initial interview. Following the initial interview, the Chancellor will interview the candidates recommended by the selection committee for final consideration.
Applicants with disabilities requiring reasonable accommodation during the selection process must inform the Human Resources Department, in writing, of the need for a reasonable accommodation no later than the application deadline. The request should include a description of the type and extent of the accommodation requested.  Requests for accommodation must be sent to:
Andrea V. Ingley, Director of Employment Services/Personnel Commission
The Ventura County Community College District is committed to the principles of equal employment opportunity. It is the District's policy to ensure that all qualified applicants for employment have full and equal access to employment opportunity and are not subjected to discrimination in any program or activity of the District on the basis of ethnic group identification, race, color, national origin, religion, age, sex, physical disability, mental disability, ancestry, sexual orientation, language, accent, citizenship status, transgender status, parental status, marital status, economic status, veteran status, medical condition, or on the basis of these perceived characteristics, or based on association with a person or group with one or more of these actual or perceived characteristics.
The College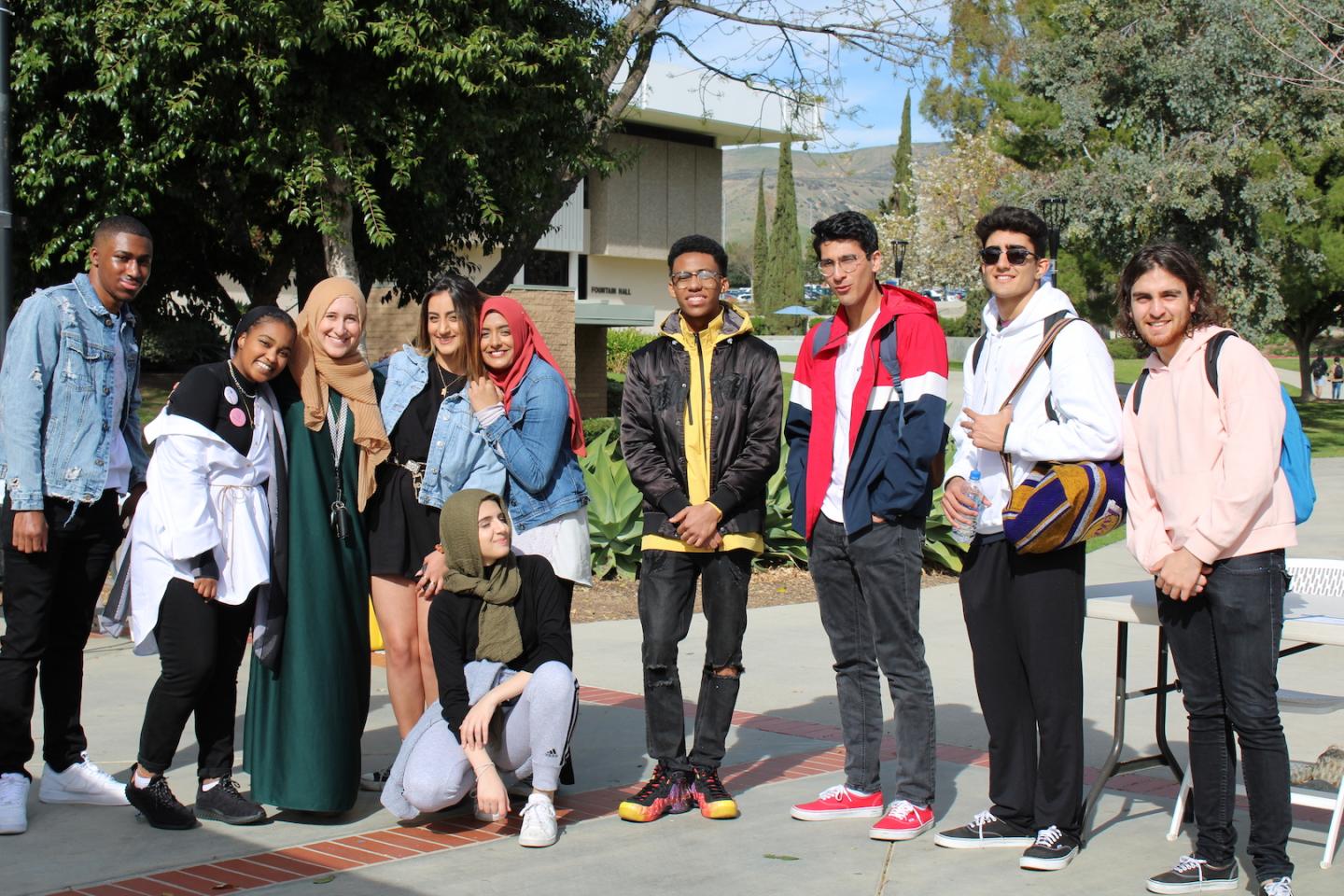 MC offers 1,500 classes a semester in 70 disciplines, including lower division preparation in a wide variety of transfer majors for the Baccalaureate degree and programs which lead to Associate degrees and Certificates of Achievement in Career Technical Education.
Institutional Strengths and Opportunities
MC is a leader in undergraduate education—a source of inspiration and guidance—for our students and community. We strive to create a campus environment that fosters collaboration, communication, and mutual respect. The next MC President can expect to be welcomed into a college that enjoys a number of strengths.  Several are listed below:
Strengths:
MC is an established institution of higher education, enriched through the quality of its staff, faculty, and leadership team.
MC is proud to be a Hispanic Serving Institution and celebrates its diversity.
Graduation rates, along with associate degree and certificate completions, are among the very highest in California due to student engagement and involvement of committed faculty, staff, and leadership.
MC offers a community-focused Promise program paving the way for students to have their first year of college paid for. Students at MC continue to benefit from this program yearly.
Through faculty leadership, the College has cultivated successful student support programs that compel students to enroll at MC.
The Agriculture and Water Science programs develop employees to meet the demands of industry sectors in Ventura County.
MC enjoys positive and productive relationships with local and regional pre-K through 12 school districts and continues to sign dual enrollment agreements with several high schools in the service area.
MC shares a strong partnership with regional higher education institutions and local county and municipal agencies.
The new president will be introduced to many opportunities for improvement that, collectively with faculty, staff, and other leadership
team members, can make MC an even greater institution.  See a list of several possibilities below:
Opportunities:
MC believes in placing students at the center of their learning experience. MC serves a highly diverse student body by providing innovative instruction and student support, focusing on associate degree and certificate completion, transfer, workforce preparation, and basic skills. MC is committed to the sustainable continuous improvement of its college and its services.
As MC continues to be a destination college for local residents, there is an opportunity for the College to increase the number and percentage of students transferring to the University of California and the California State University Systems.
Selected Program Highlights
America's Teaching Zoo Moorpark College hosts the only exotic animal training program in the United States. The zoo is open on weekends from 11 am-5 pm.
Associated Students Every student at Moorpark College is a member of the Associated Students. An elected 10-member board represents students on campus and at state and federal levels of government.
Athletics The Raiders compete in the Western States Conference and have won 127 WSC Championships, 9 Supremacy Awards, and 12 California State Championships. Career Transfer Center The CTC helps students find a major, career, transfer school, or life plan. Moorpark College ranks in the top ten for transfers to UC and CSU schools.
Charles Temple Observatory The Observatory at Moorpark College is used for distinctive astronomy lab classes and lectures, as well as for community and special events.
Child Development Center The CDC provides preschool for student, staff, and community families and serves as a practicum and observation site for the Child Development Program.
Forensics/Speech and Debate Moorpark College is home to one of the country's most successful community college speech teams.
Honors Program Motivated students have challenging class options that prepare them for transfer to prestigious four-year institutions.
MC Foundation The Moorpark College Foundation is a 501(c)(3) corporation dedicated to student scholarships.
Scholarship Office With the support of the Foundation and our community donors, hundreds of students are provided financial assistance to realize their academic goals.
Performance Arts Center The PAC is a state-of-the-art theatre complex where students present band, choral, dance, opera, orchestra, improv comedy, speech, and theatrical productions.
The High School at Moorpark College High school juniors and seniors take a combination of high school and college courses in a small career/learning community.
Veterans and Foster Youth Resource Center The college recently opened a new Veterans' Resource Center and a Foster Youth Resource Center on its campus.
Accreditation
The Colleges Accreditation was reaffirmed by the Western Association of Schools and Colleges in Spring 2017. Moorpark College is proud of the Moorpark College Promise, a grant that pays for the first year at Moorpark College for newly graduated Ventura County high school seniors or GED recipients, regardless of family income or grade point average. It is a unique and outstanding way to support student access.
The Community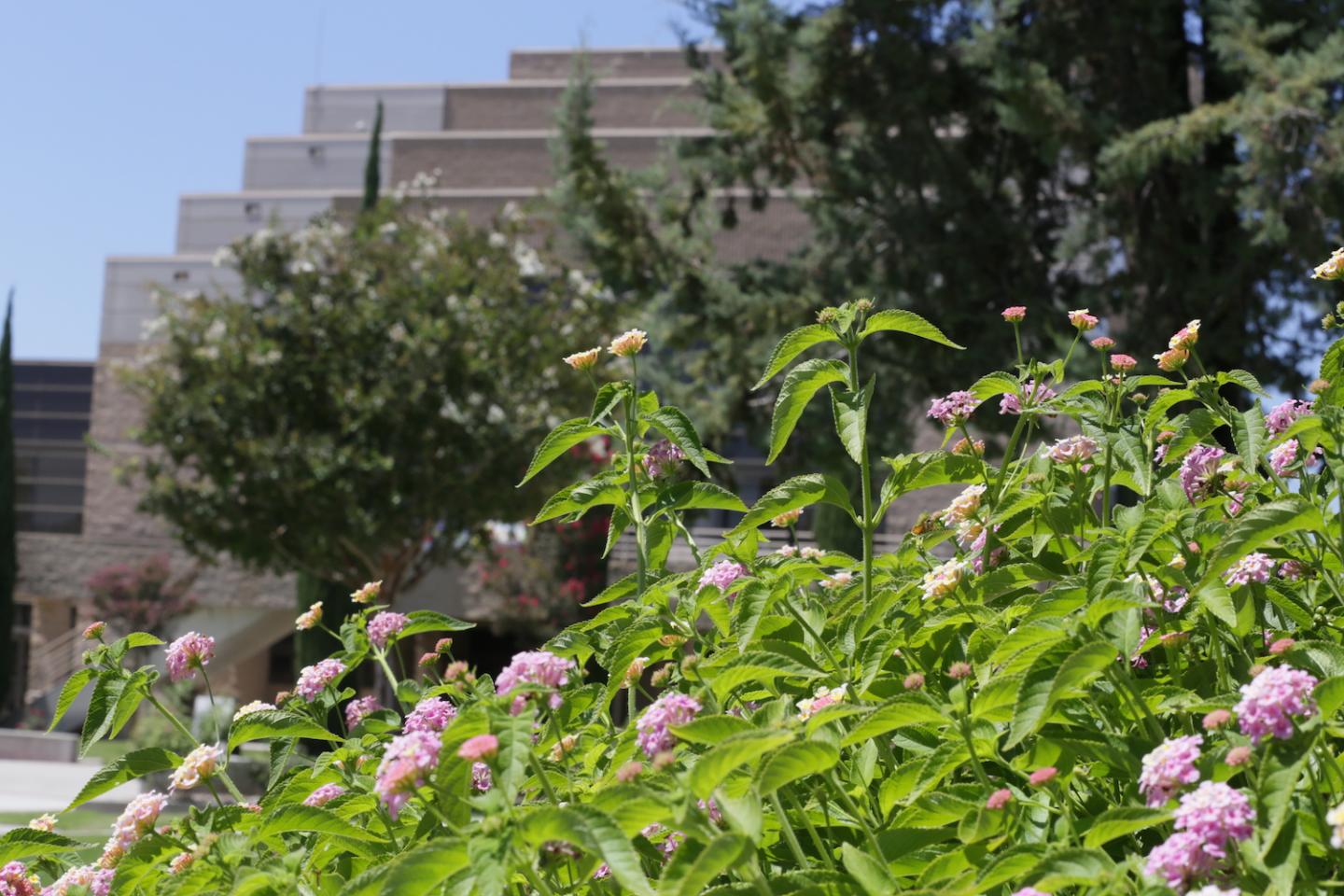 Ventura County is located on the beautiful California coast. Our Mediterranean climate is often described as the best in the world with average annual temperatures in the mid-70s. Ventura County's mountains, valleys and seashores give the area six different micro-climates, more than any other county in the nation. It is the gateway to Channel Islands National Park, one of only four designated national marine sanctuaries composed of five islands located just a few miles off the coast. The county has a diverse population with approximately 800,000 residents including 10 incorporated cities (Camarillo, Fillmore, Moorpark, Ojai, Oxnard, Port Hueneme, Ventura, Santa Paula, Simi Valley and Thousand Oaks) as well as unincorporated areas.
Serving as a resource to the community is important to the college, and Moorpark College makes every effort to collaborate with partners in K-12, higher education, business and industry, government, and the private sector throughout Ventura County.  Moorpark College strives to maintain its mission and meet the expectations of its students and the community.
Moorpark College, one of three colleges in the Ventura County Community College District, was founded in 1967. It is set on 150 beautiful acres, nestled in the foothills on the southeastern flank of Ventura County, about 40 miles from UCLA, and approximately 75 miles from UC Santa Barbara. It is also a short drive from CSU Northridge, CSU Channel Islands, and California Lutheran University. Moorpark College was recognized in the Huffington Post in March of 2015 as the fourth-best community college in the nation. It has an excellent reputation for university transfer preparation, and signature career/technical programs include nursing, radiation technology, biotechnology, and exotic animal training which incorporates world-renowned America's Teaching Zoo. The college also offers a dynamic range of classes and programs in the visual and performing arts, and its pristine athletic fields and mild climate provide an excellent home for our student-athletes.