Oxnard College is a learning-centered institution that embraces
academic excellence by providing multiple pathways to student success.
— Mission Statement
Oxnard College is an accredited two-year institution of higher education and has been a part of the Ventura County Community College District since 1975. Located in the heart of Ventura County two miles from Pacific Ocean beaches, Oxnard College is part of the largest and most vibrant city in Ventura County with a multi-cultural diversity that gives our college a unique and exciting student life. Through the expertise and dedication of experienced faculty, staff, and administrators, Oxnard is emerging as a college of distinction and has received recognition for its diversity and exemplary programs in serving as a Hispanic-Serving Institution. As of fall 2015, Oxnard College served 7,013 students.
Oxnard College offers 18 Associate Degrees for Transfer (ADT). Students earning an ADT are guaranteed transfer admission to the California State University system. At the present time, Oxnard College offers ADTs in the following subjects: Anthropology; Business Administration; Communication Studies; Early Childhood Education; Economics; English; Film, Television and Electronic Media; Geography; History; Kinesiology; Mathematics; Philosophy; Physics; Political Science; Psychology; Sociology; Spanish; Studio Arts.
Numerous programs and opportunities benefit students and the community. Several are provided below: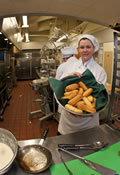 Aspiring chefs in our Culinary Arts program study and practice food preparation, baking, kitchen maintenance and finance in learning about and applying the skills needed for careers in the fast-paced culinary and restaurant management industry. Each semester, students operate and staff the program's popular gourmet restaurant as well as the Condor Café.
www.oxnardcollege.edu/culinary_arts

Graduates of the Dental Hygiene program are prepared to become Registered Dental Hygienists (RDH). The Dental Assisting program prepares students for the high-demand field of professional dental assisting. Oxnard College's dental hygienists consistently score a 100% pass rate on national and state board exams.
The Oxnard College Fire Academy, accredited by California State Fire Training, graduates two battalions of future firefighters during the academic year and offers California State Fire Training Certification Courses for professional Firefighters. The Fire Technology Program offers an A.S. degree and a Certificate of Achievement and is the only Fire Technology Degree Program accredited in California by the International Fire Service Accreditation Congress.
http://www.oxnardcollege.edu/departments/academic/fire-technology/fire-academy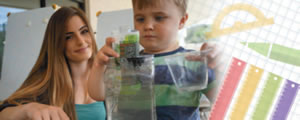 The Child Development Center (CDC) program provides preschool child development services for students, staff, and community families. The CDC serves as a practicum and observation site for the OC Early Childhood Education Program.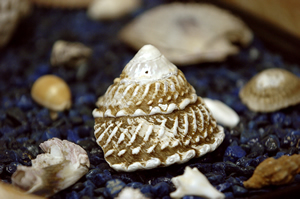 The Oxnard College Marine Center & Aquarium, located in the Fisherman's Wharf complex at Channel Islands Harbor, offers classes in oceanography, marine biology, environmental studies, resource management, and geography. It is also an aquarium that features touch tanks and display tanks holding local marine animals and plants for study.
www.oxnardcollege.edu/departments/academic/marine_studies/marine_studies_center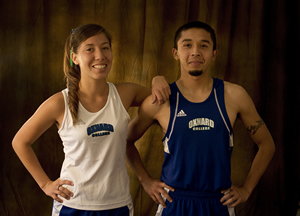 The Oxnard College Condors compete in the highly competitive Western State Conference and have won titles in Men's Baseball, Soccer, and Cross Country since the 1980s. Men's teams include Baseball, Basketball, Cross Country, and Soccer. Women have the opportunity to participate in Basketball, Cross Country, Soccer, and Softball.
http://www.oxnardcollege.edu/departments/student-services/athletics
The Oxnard College Foundation is a 501(c)(3) corporation dedicated to fundraising efforts that provide annual scholarship funding to 300 students, support to campus development and educational programs at Oxnard College. The OC Foundation operates the highly successful Community Market at Oxnard College every Sunday.
www.oxnardcollege.edu/foundation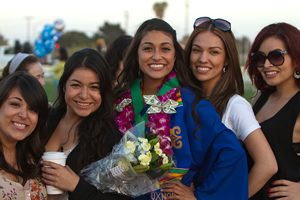 Academic support services in our state-of-the-art Library/Learning Resource Center include book and electronic content collections, writing/ reading and math skills centers, tutoring for a variety of subjects, study skills workshops, librarian research assistance and instruction, over 100 computers available for student and community use, and laptops, calculators and headphones available for student check-out.
http://www.oxnardcollege.edu/departments/student-services/library-learning-resource-center
Additional services provided to help students succeed include Admissions & Records; Counseling; Financial Aid; EOPS; Student Health Center; Transfer Center; Educational Assistance Center (EAC); CalWORKs; and the Veterans Center. Additional information about Oxnard College can be found at the following links:
Oxnard College is one of three community colleges within the Ventura County Community College District (www.vcccd.edu), along with its sister institutions--Ventura College (www.venturacollege.edu) and Moorpark College (www.moorparkcollege.edu). VCCCD is the seventh largest community college district in California and covers a diverse and pristine environment for living and growing in a distinctive educational environment. Oxnard College's service area includes extensive agricultural and industrial opportunities and a major naval base that works closely with the college. We provide excellent opportunities for transfer education, career and technical education, and development for lifelong learning.